Open House for 2020 Vision: Views from the MFA Class of 2020
Open House for 2020 Vision: Views from the MFA Class of 2020
+

Add to calendar
Sat, Oct 23 2021, 3PM - 6PM
CCA Hubbell Street Galleries | 161–131 Hubbell Street, San Francisco, CA, 94107 View map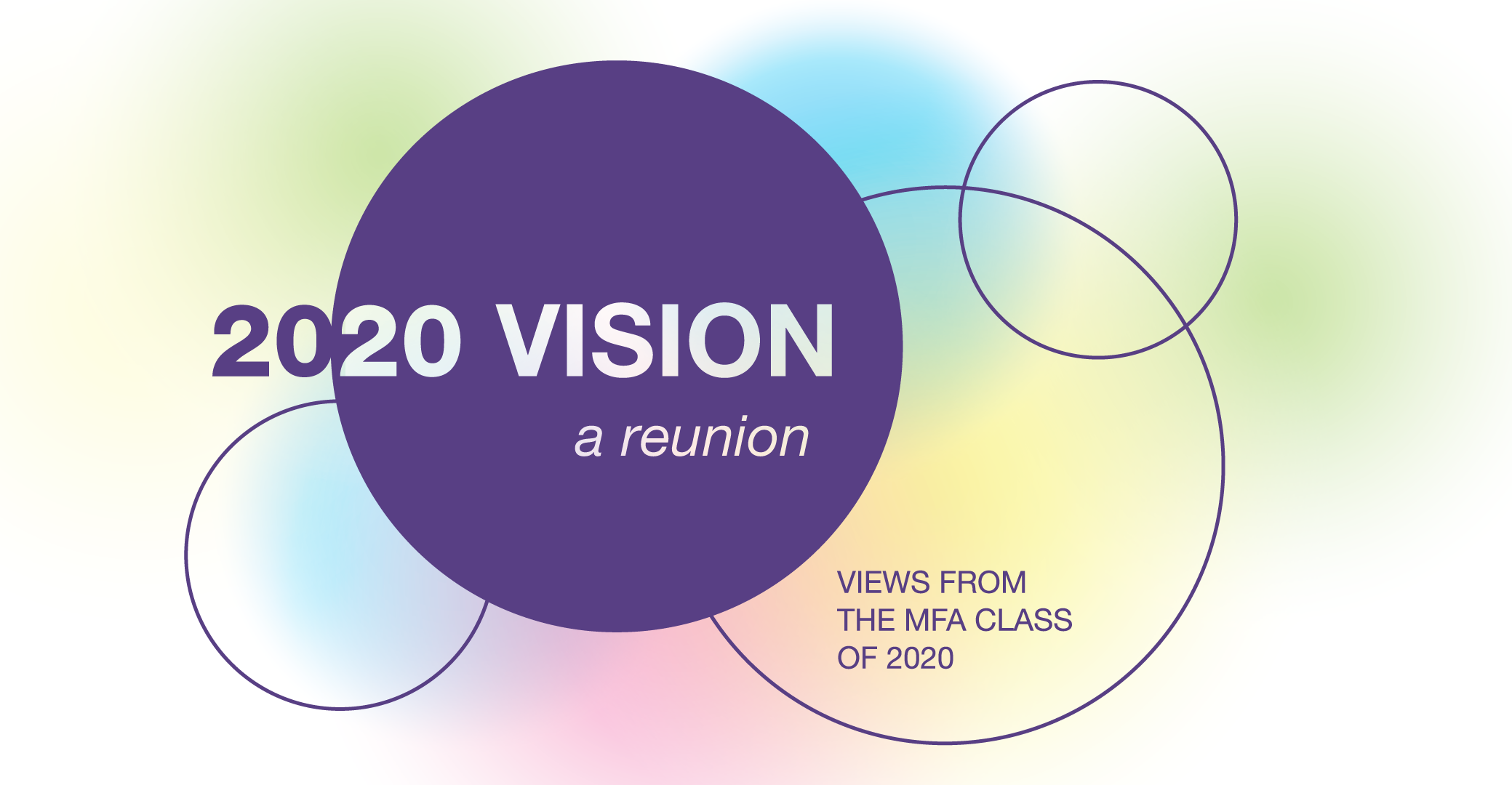 Organized by
CCA Exhibitions
Event description
The CCA Hubbell Street Galleries will host an Open House celebrating the opening of the exhibition 2020 Vision: Views from the MFA Class of 2020,  from 3:00–6:00pm on Saturday, October 23. 

2020 Vision: Views from the MFA Class of 2020 brings together more than a dozen artists who graduated from CCA in 2020, one of the most unusual and consequential years in the school's history. Contemporary art is a reflection of our time, and with this exhibition we celebrate art, in all media, produced with the experimentation, emotion, and vision of this indelible moment. This show is organized by Graduate Fine Arts Associate Professor Glen Helfand and Katherine Jemima Hamilton (MA Visual and Critical Studies and MA Curatorial Practice 2022).
Participating artists include Margot Becker, Luis Casas, Arleene Correa Valencia, Jillian Crochet, Jeff Enlow, Santino Gonzales, Jordan Hartney, Sarah Kanninen, Lucien Dante Lazar, Alex Y Lee, Yuxuan Li, Christine Lyon, Courtney Odell, Jaymerson Payton, Narges Poursadeqi, John Roy, Maxine Schoefer-Wulf, Katie Smart, and Sam Soon.
Entry details
Gallery hours: Wednesday–Friday 11am–4pm
Free and open to the public with proof of vaccination. Faculty may arrange class visits to the Galleries by emailing exhibitions@cca.edu. Upon arrival, please check in with the attendant in the gallery at 161 Hubbell Street.
Stay at home if you are feeling sick: Please do not visit the gallery if you have a fever or any COVID-19 symptoms, have tested positive for COVID-19 within the past 14 days, or have had close contact with anyone who is confirmed or is suspected of having COVID-19.
Face masks covering nose and mouth (without valves) are required at all times indoors (ages 2 & up). Hand sanitizer is available for all.
The CCA Hubbell Street Galleries are wheelchair accessible. Please email access questions to exhibitions@cca.edu.