Alt Knowledges Exhibition Series Launch
Alt Knowledges Exhibition Series Launch
+

Add to calendar
Thu, Dec 10 2020, 4PM - 5PM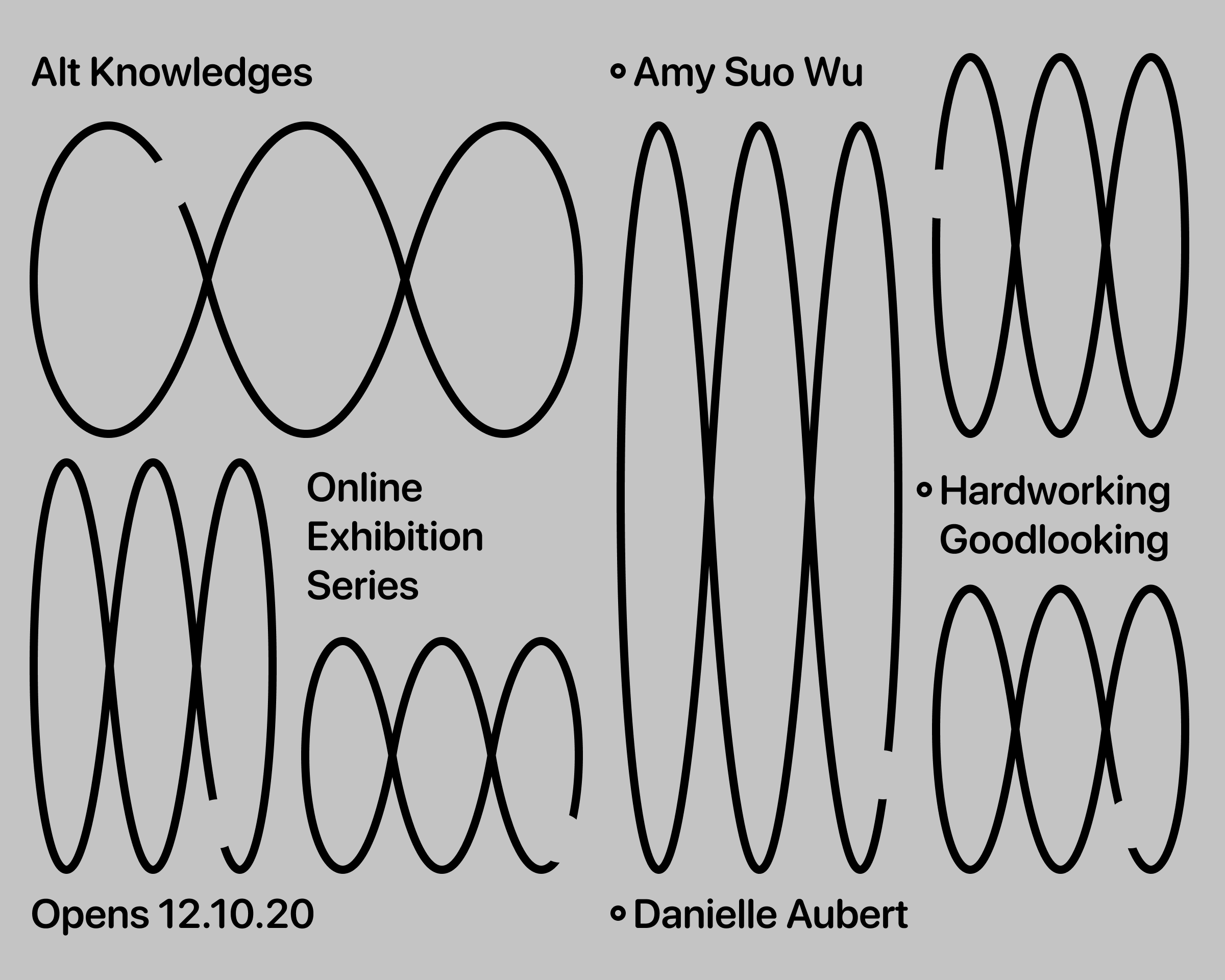 Organized by
christopher hamamoto, Assistant Professor, Graphic Design Program
Event description
Alt Knowledges explores alternative values through the work of Amy Suo Wu, Danielle Aubert, and Hardworking Goodlooking. This student-led series of solo-exhibitions presents models for challenging entrenched colonial and capitalist systems through privacy tactics, worker-run presses, and a rethinking of modernist design values. For the opening event, Danielle Aubert will share about her practice, and her research on The Detroit Printing Co-op.
In addition to at the event launch, Turn on the Invisible Layers with Amy Suo Wu, No. 7 with Danielle Aubert, and Unfaithful Kami with Hardworking Goodlooking can be viewed online at altknowledges.com during irregular open hours beginning in January 2021. Alt Knowledges was initiated by the California College of the Arts Graphic Design Department, Fall 2020 with support from IF/THEN.
Unfaithful Kami is designed and organized by Kaja Berry, Ji Yun Kim, Yixun Li, Ruiyi Liu, and Janel Mitchell.
No. 7 is designed and organized by Jennifer Jang, Karina Kristensen, Alia Moussa, and Darian Newman.
Turn on the Invisible Layers is designed and organized by Menaja Ganesh, Chiao Huang, Howsem Huang, Aashi Jhaveri, and Xiaoyi Yang.
This event is part of the Creative Citizens in Action initiative at CCA (CCA@CCA), and is funded by an endowment gift to support The Deborah and Kenneth Novack Creative Citizens Series, an annual series of public programs focused on creative activism.

Entry details
Free and open to the public.
CCA@CCA is committed to providing universal access to our events. Please contact exhibitions@cca.edu to request disability accommodations.