Architecture + Design Division Exhibition
Architecture + Design Division Exhibition
+

Add to calendar
Fri, May 13 2022, 5PM - 8PM
1111 Eighth Street, San Franciso, CA, 94107 View map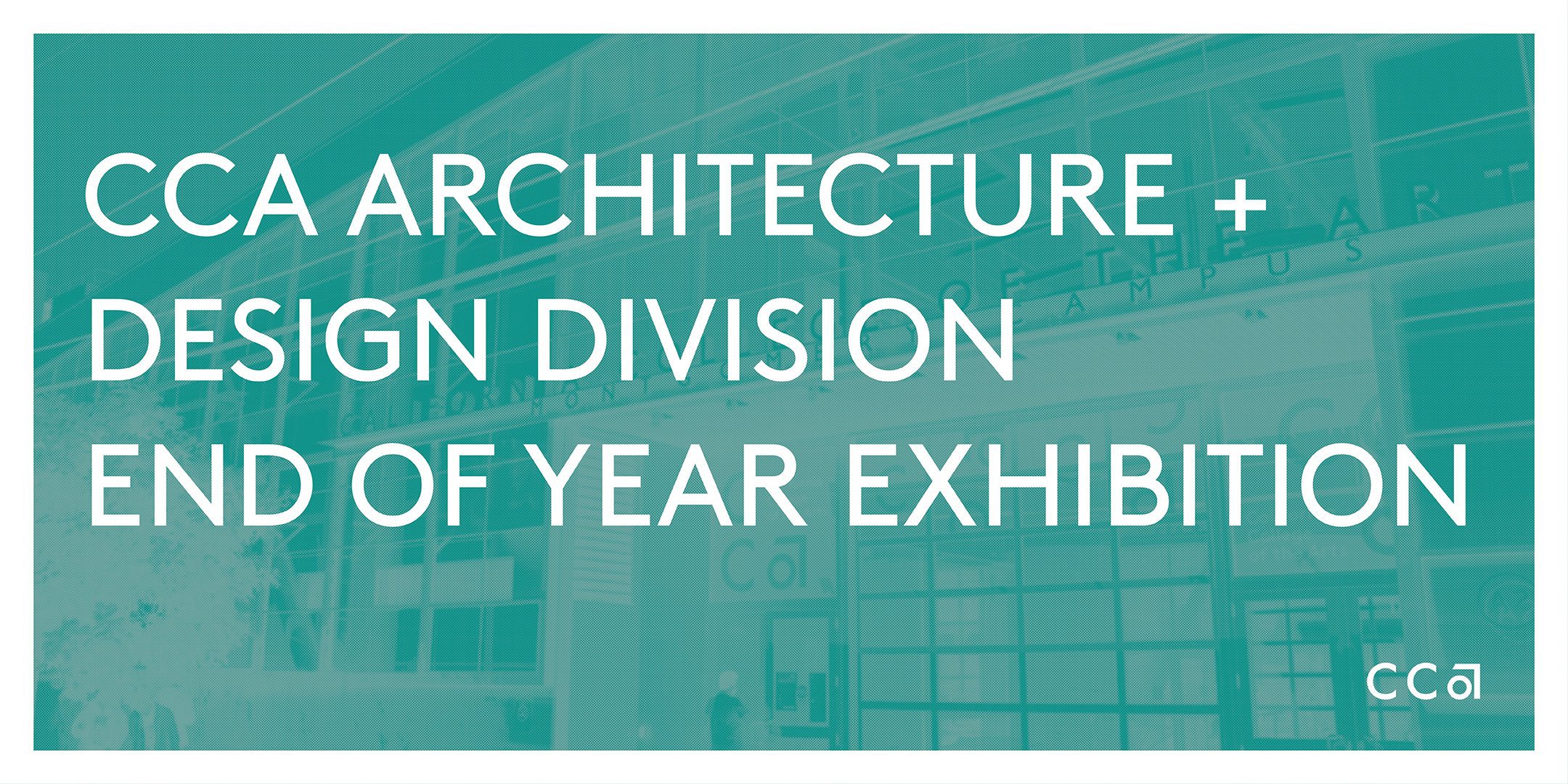 Organized by
CCA Architecture + Design Division
Event description
California College of the Arts invites you to attend the Spring 2022 Architecture + Design Division End of Year Exhibition, an expansive and interdisciplinary showcase of work by graduating students across multiple disciplines. The exhibition will feature the culmination of work from the majors that comprise the Architecture and Design Divisions.
Friday, May 13th 5pm-8pm: Opening Reception
For everyone's safety we have limited capacity. To ensure entry, please RSVP for a timed entry ticket. See below for the reception schedule and the COVID-19 policies.
The Reception Schedule:
5:30 pm - Fashion Design, Illustration Design
6:00 pm - Graphic Design, MFA Design (Hubbell Gallery)
6:30 pm - Architecture/Interior Design
7:00 pm - Industrial Design, Interaction Design
At 7:30 pm there will be a Fashion Show.
Please see below for the information on the DJ that will be accompanying this event.
WE ARE THE ONES WE HAVE BEEN WAITING FOR

We Are The Ones is an autonomous collective of Artist and DJ's organizing mutual-aid initiatives in the East Bay with communities targeted by state sanctioned violence and sociocultural marginalization. We are passionate about creating Safe Spaces and empowering community through Creative Resistance - using art, music, and community engagement as transformative tools for social change. We are best known for our underground events, fundraiser dance parties, and our community focused creative support services that brings authentic, self determined representation to free range organic artists culture bearers creating from outside the margins.
Entry details
For everyone's safety and comfortability, kindly note that all event attendees who are eligible to be vaccinated against COVID-19 will be required to present proof of vaccination and valid photo ID upon arrival. All attendees will be required to wear masks at all times, regardless of vaccination status, unless actively eating or drinking. We ask that guests register for free tickets prior to arriving for this event. Should any attendee test positive for COVID-19 within 48 hours of attending the exhibition, they should fill out the COVID self-reporting form or contact COVIDresponse@cca.edu immediately.