Artist Talk with Amy Suo Wu
Artist Talk with Amy Suo Wu
+

Add to calendar
Wed, Dec 2 2020, 11AM - 12PM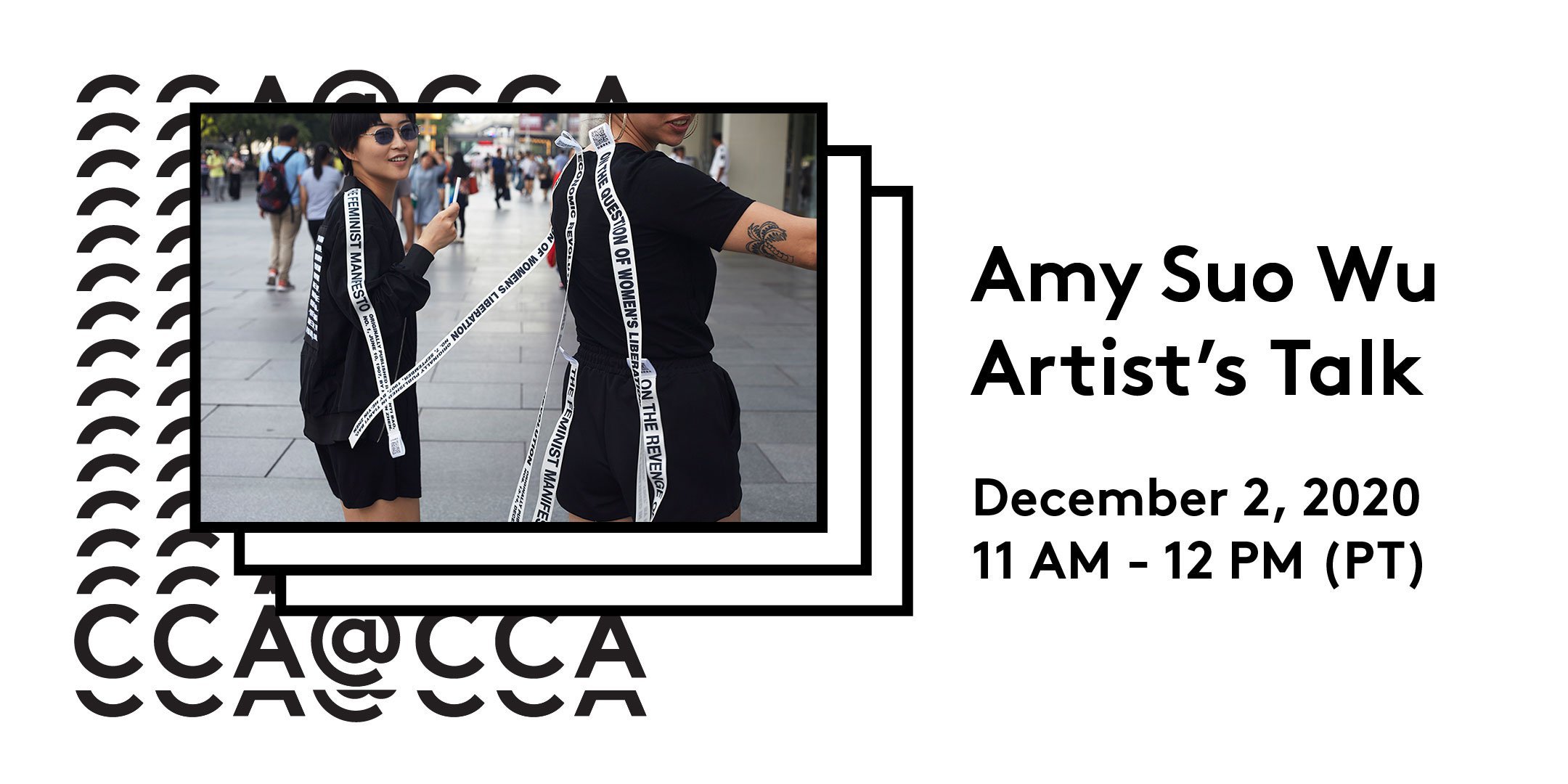 Organized by
christopher hamamoto, Assistant Professor, Graphic Design Program, with Menaja Ganesh, Chiao Huang, Howsem Huang, Aashi Jhaveri, and Xiaoyi Yang
Event description

As part of the student-led exhibition Turn on The Invisible Layers, artist and designer Amy Suo Wu will share about her multifaceted practice which touches on topics ranging from steganography as a form of protection from oppressive forces, to personal identity and mending. Turn on The Invisible Layers opens Thursday December 10, with an opening event from 4-5pm PT.
Organized and moderated by Menaja Ganesh, Chiao Huang, Howsem Huang, Aashi Jhaveri, and Xiaoyi Yang.
About the speaker: Amy Suo Wu was born in China, grew up in Australia, and lives in The Netherlands as an artist, designer and teacher. Since 2015, she has engaged in steganographic practices such as hiding techniques, evasion tactics, and covert communication as acts of protection, survival and resistance in the face of oppression and violence. This research is now published under the title 'A Cookbook of Invisible Writing' through Onomatopee. Her most recent interest and practice circles around literal and metaphorical approaches of mending, design as remittance and self-fulfilling prophecy and how text and textile might be woven together to form embodied publishing.
Wu has co-organised the annual zine festival Zine Camp in Rotterdam between 2014-2019. From 2013-2016, she co-ran Eyesberg, a graphic design studio motivated by conceptual and experimental approaches. She was awarded the Grant programme for Talent Development from Creative Industries Fund NL, as well as two studio residences at I: project space in Beijing and ZKU in Berlin. Recent solo and group exhibitions have been held at Artspace Ideas Platform, Sydney; Drugo More, Croatia; Aksioma – Institute for Contemporary Art, Ljubljana; Seoul Mediacity Biennale; Espace Multimédia Gantner, France; and I: project space Beijing. She is currently teaching at Experimental Publishing at Piet Zwart Institute, Design Department at the Sandberg Instituut and Cultural Diversity at Willem de Kooning Academy, Rotterdam. amysuowu.net
About the exhibition: Turn on The Invisible Layers is an off-site interactive exhibition that showcases Amy Suo Wu's work, emphasizing outsider and underrepresented points of view. Featuring 10 of Amy's works that offer tactics of resistance from top-down surveillance powers, and explore self-identity discovery. The show is designed and produced by Menaja Ganesh, Chiao Huang, Howsem Huang, Aashi Jhaveri, and Xiaoyi Yang as part of the Alt Knowledges Exhibition Series and is part of the Graphic Design Exhibition Design course. 
This event is part of the Creative Citizens in Action initiative at CCA (CCA@CCA), and is funded by an endowment gift to support The Deborah and Kenneth Novack Creative Citizens Series, an annual series of public programs focused on creative activism.

Entry details
Free and open to the public