Artist Talk: Ellie Ga
+

Add to calendar
Tue, Apr 27 2021, 10:30AM - 11:30AM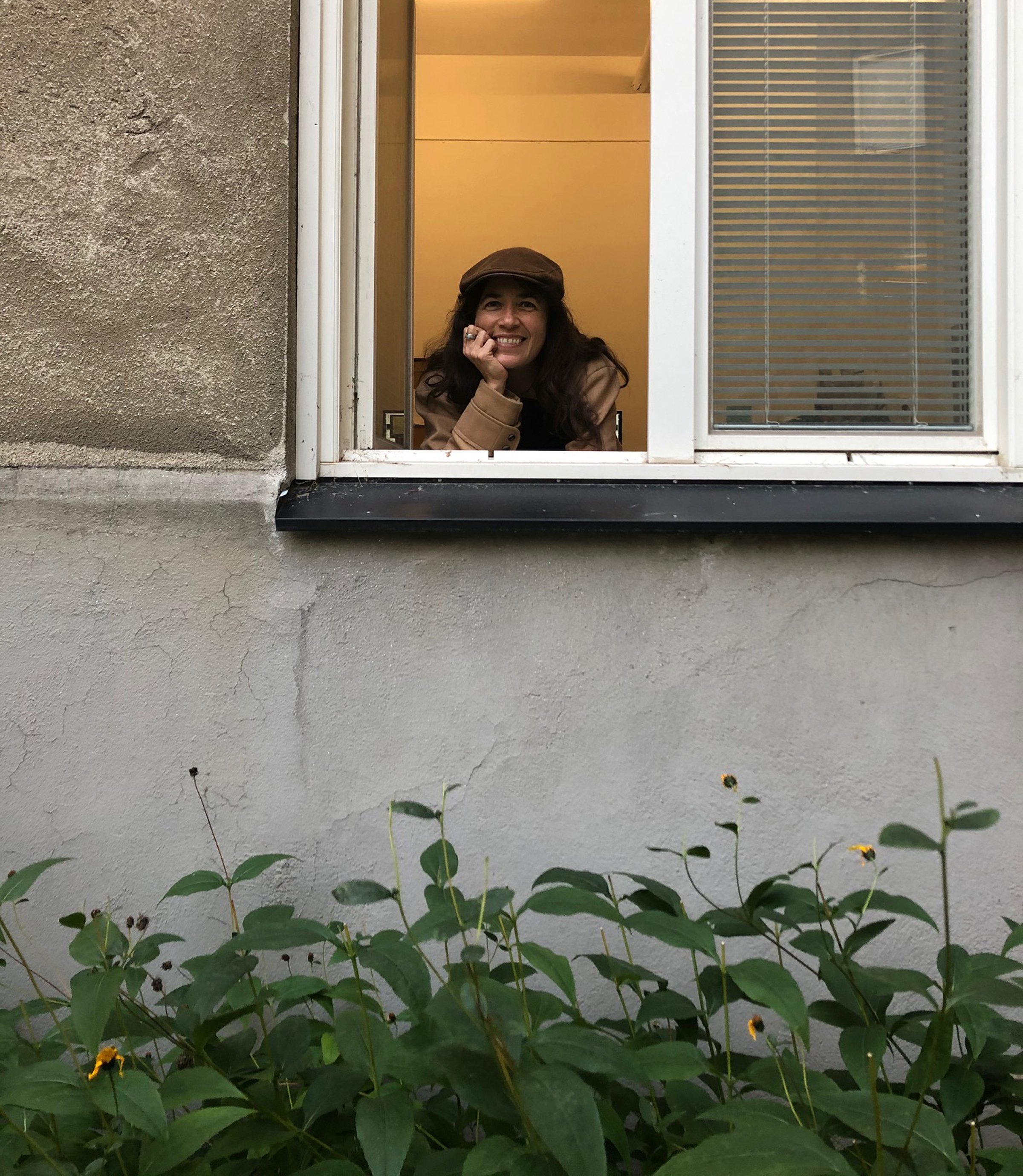 Organized by
Graduate Fine Arts Program
Event description
Join the CCA Graduate Fine Arts Program for a discussion with artist Ellie Ga.
Join Zoom Meeting

https://cca.zoom.us/j/99320781996
Meeting ID: 993 2078 1996 
One tap mobile
+12532158782,,99320781996# US (Tacoma)
+13017158592,,99320781996# US (Washington DC)

ELLIE GA is a New York-born, Stockholm-based, artist and writer whose immersive, wide ranging investigations include the submerged ruins of the ancient Lighthouse of Alexandria  (Square Octagon Circle 2012-2015) and the charting of the quotidian in the frozen reaches of  the Arctic Ocean (The Fortunetellers 2007-2011). The use of messages in bottles, both as a  tool for studying the oceans and a metaphor for exile, is the subject of the video installation  Strophe, A Turning (2017). Her video installation Gyres 1-3 (2019) explores the form of a gyre: a  spiraling current on the ocean's surface that circulates debris and casts it ashore. 
Throughout Ga's video installations, performances and books, Ga's intertwines extensive  research with first-hand experiences. An important metaphor is the concept of drift and its  manifestation across disciplines of thought and as well as ways of approaching narrative  forms. 
Ga is the author of Square Octagon Circle (Siglio Press, New York) and Three Arctic Booklets  (Ugly Duckling Presse). From 2014-2017 she received a Swedish Research Council artistic  research grant. Gyres 1-3 was produced by the Whitney Museum of American Art for the 2019  Whitney Biennial. She is a co-founder of the publishing press Ugly Duckling Presse in Brooklyn. 
www.elliega.info
http://www.elliega.info
Photo 1:  Ellie Ga in the studio, Stockholm 2020, photo Lisa Tan
Photo 2:  Gyres 1-3, video still, 2019, courtesy Ellie Ga and Bureau, NY