Beading Circle: Meditation, Play and Prayer
Beading Circle: Meditation, Play and Prayer
+

Add to calendar
Fri, Mar 4 2022, 3PM - 5PM
Nave Alcove | 1111 Eighth Street, San Francisco, California, 94107 View map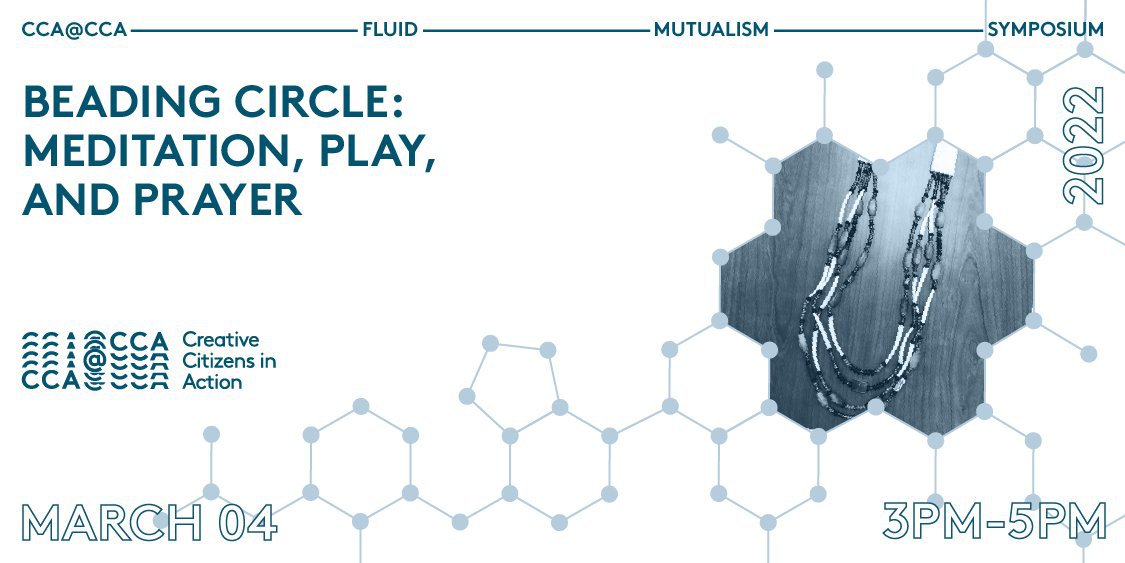 Organized by
Creative Citizens in Action (CCA@CCA)
Event description
Capacity is limited to 20 participants; registration is required. Register now ➞

Quinton Cabellon (Tule River Yokuts) is an artist, jewelry maker, and community educator from East Oakland, California. Quinton specializes in both California Native jewelry and contemporary applique-style beadwork. He holds a B.A. in Native American Studies from the University of California, Davis.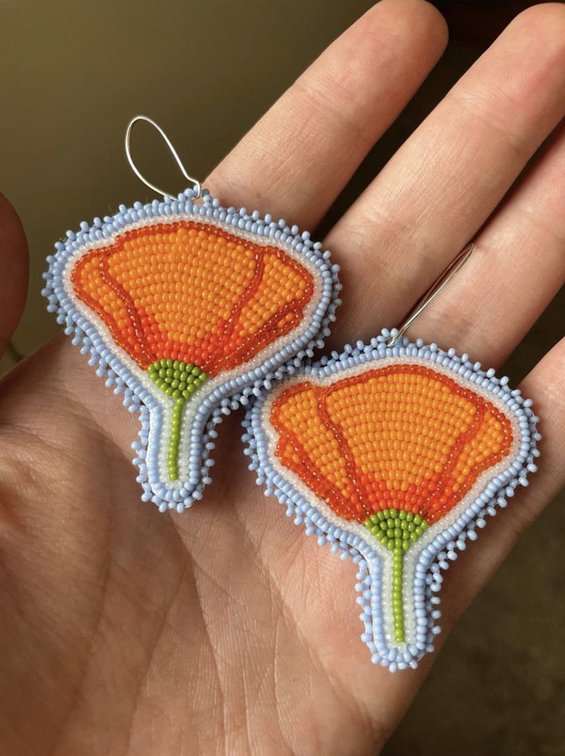 Entry details
Free and open to the CCA community. Capacity is limited to 20 participants; registration is required. Please register via the link in the event description.
This event is part of the CCA@CCA Fluid Mutualism Symposium and is funded by an endowment gift to support The Deborah and Kenneth Novack Creative Citizens Series at CCA, an annual series of public programs focused on creative activism.