between us, about them: Ebtihal Shedid
between us, about them: Ebtihal Shedid
+

Add to calendar
Fri, Nov 20 2020, 7PM - 8PM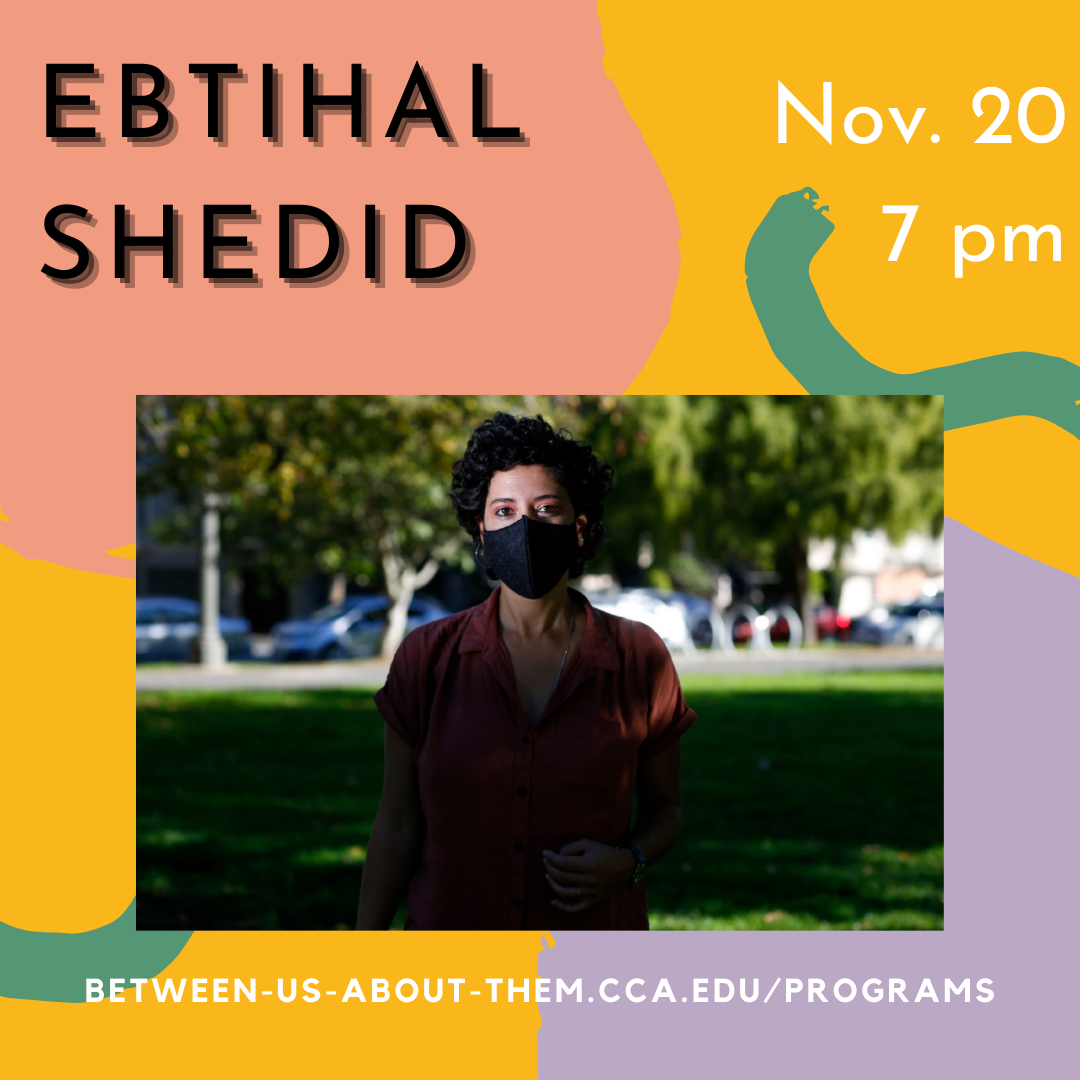 Organized by
Leandra Burnett, Katherine Hamilton, Shaelyn Hanes, Youyou Ma, and Emily Markert
Event description
Join PLAySPACE on November 20th at 7pm for a performance from Interdisciplinary artist and photographer Ebithal Shedid. Shedid will read translated passages from Kindergeschichten by Peter Bichsel, exploring how one's world view might change through various linguistic representation of objects, and emphasizing the slipperiness of the translation process The performance will be followed by a Q&A period, and a discussion among spectators. Please register for the Zoom event here.
Ebtihal Shedid is an interdisciplinary artist. Her work is photo-based and is in conversation with sculpture, collage and installation. Coming from a background of linguistics, translation and intercultural communication, she is interested in topics related to how language shapes the way we see, storytelling and the idea of home, belonging and attachment.
Photo Credit: Amy Osborne.
Entry details
Free and open to the public