BIPOC Virtual Open Print Studio
BIPOC Virtual Open Print Studio
+

Add to calendar
Wed, Oct 14 2020, 12PM - 1PM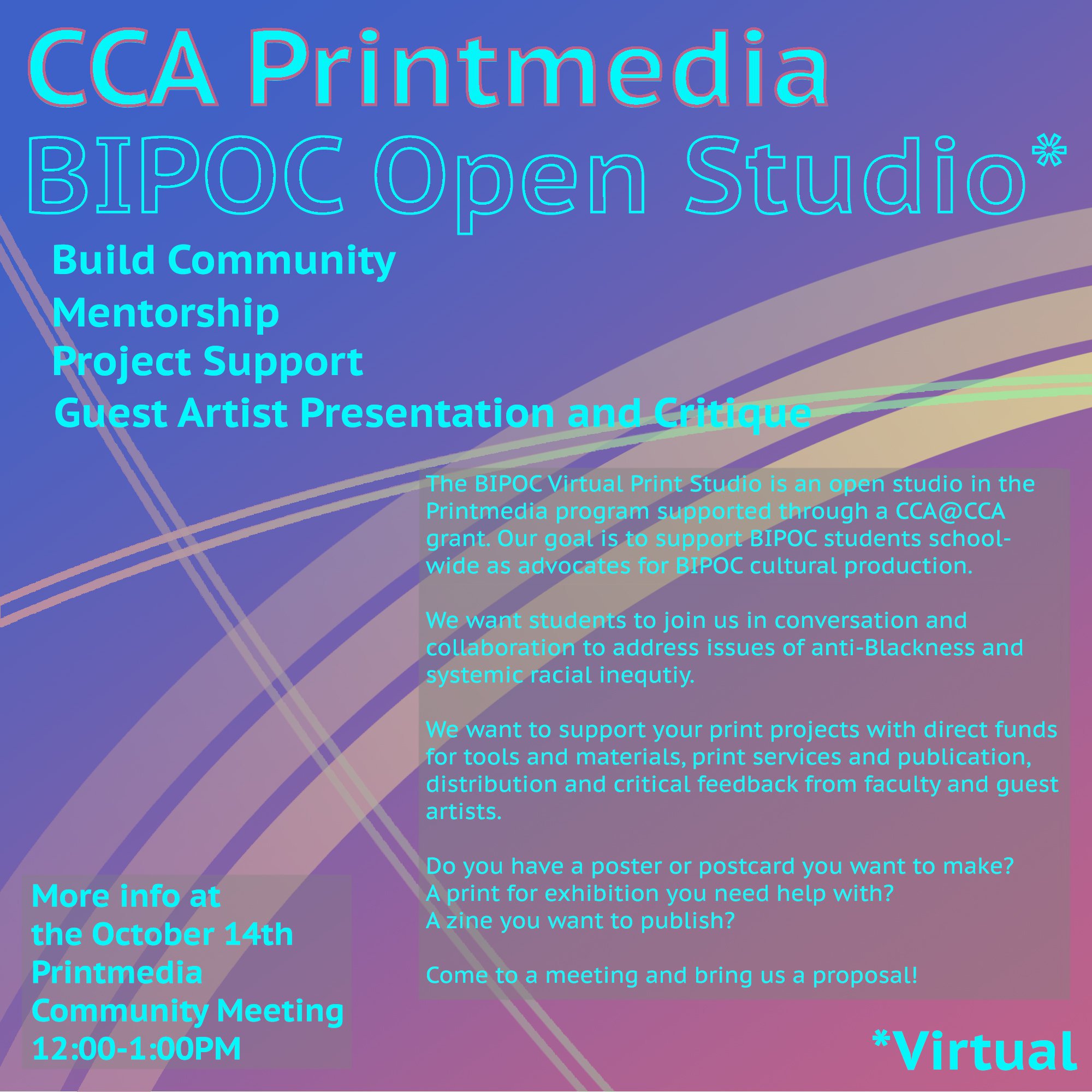 Organized by
Jaime Knight, Assistant Professor, Printmedia Program
Event description
The CCA Printmedia Program is happy to announce the BIPOC Virtual Open Print Studio. In collaboration with CCA@CCA, the Printmedia Program will be hosting Virtual Open Studios beginning in October. Through this initiative Printmedia wants to support students interested in making print projects to celebrate and advocate for BIPOC cultural production, to communicate, protest, educate, and inform the public around issues of anti-Blackness and structural racism. We are offering project grants up to $100.00 to support materials purchases, professional print services and distribution. We will also be hosting a guest artist series. Our first artist in the series is papermaker Steph Rue on October 22nd at 10AM, followed by Mansur Nurullah and Jonathan Herrera Soto in mid and late November (dates tbd). 
Please come to our October 14 Community Meeting for more information.
Entry details
CCA@CCA is committed to providing universal access to our events. Please contact exhibitions@cca.edu to request disability accommodations.