POSTPONED: Bracket [Takes Action]
POSTPONED: Bracket [Takes Action]
+

Add to calendar
Mon, Apr 13 2020, 6:30PM - 8PM
Nave Alcove | 1111 8th Street, San Francisco, California, 94107 View map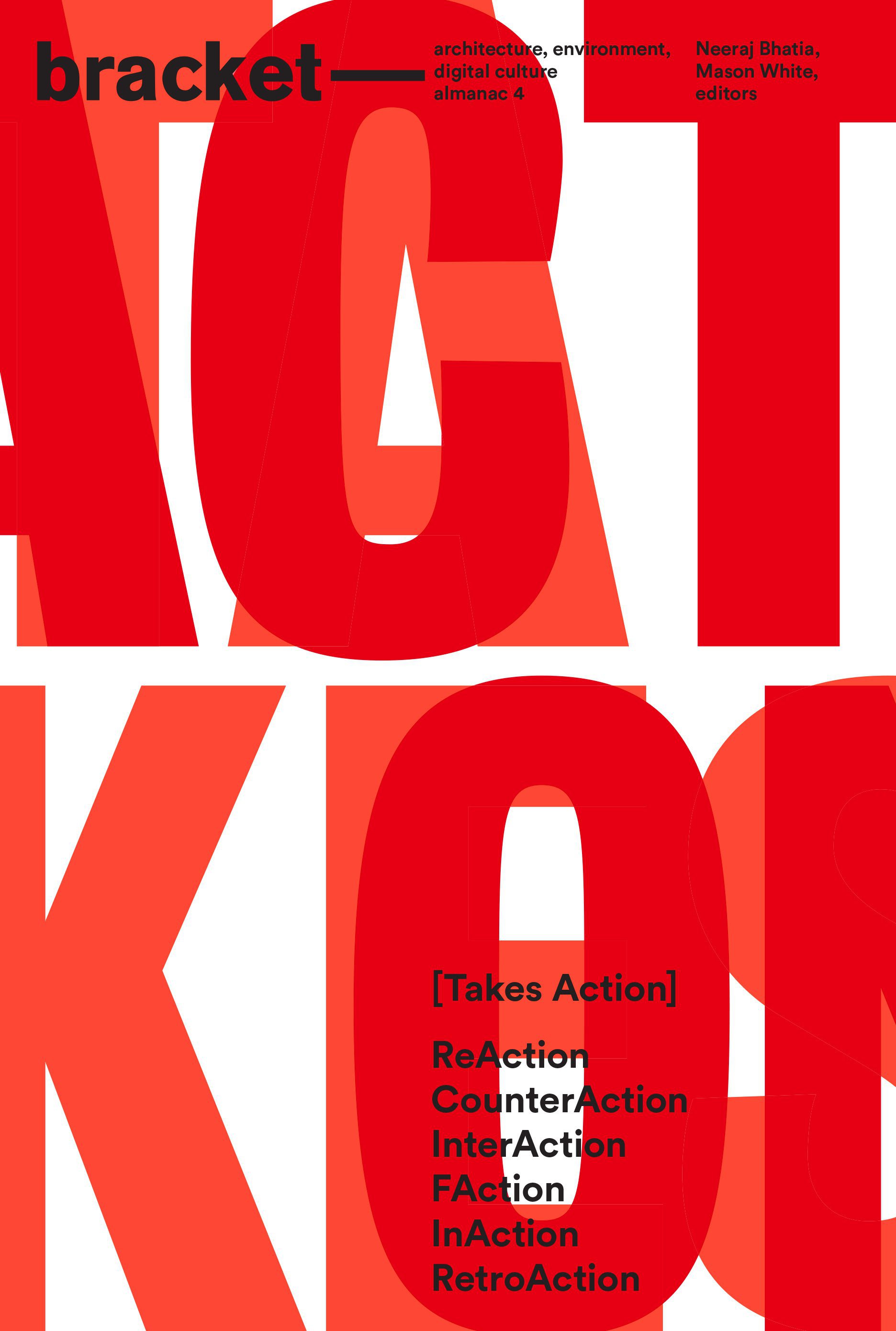 Organized by
CCA Architecture Division
Event description
CCA Architecture Division is pleased to present Bracket [Takes Action], a book launch and conversation with contributors Christopher Roach, CCA and Studio VARA; Cesar Lopez, UC Berkeley and The Open Workshop; and Mimi Zeiger, Critic and Curator. 
Mimi Zeiger, Christopher Roach, and Cesar Lopez will join editor Neeraj Bhatia to discuss their contribution to the forthcoming issue of Bracket (AR&D Publishing) on the theme of Taking Action. The notion of action simultaneously evokes a conversation on what we collectively value as well as what we are acting for. This is particularly important to consider at a moment when the systems from the top—Governments and corporations —appear more distant to the distinct voices on the ground. Bracket [Takes Action] arrives at a critical point in history where the who, what, where, and how of action need to be re-conceptualized to better relate to who we are, how we live, and how we communicate today. The role of design and the agency of the designer are at stake in facilitating or stifling action. Bracket is a collaboration of InfraNet Lab, Archinect and AR&D. Bracket [Takes Action] is edited by Neeraj Bhatia and Mason White.
Moderated by Neeraj Bhatia, CCA.
Entry details
Free and open to the public.
This event is being held in a wheelchair accessible building. Visitors may be asked to show identification and sign in at the entrance to the building. The lecture room is wheelchair accessible, with moveable seating, and located near gender-specific wheelchair accessible bathrooms. ASL interpretation will not be offered at the event. The lecture uses a slide presentation. All content from the slides will be read aloud or described. Please email access questions to sarahmeftah@cca.edu.