Broken: Making Something from Nothing
Broken: Making Something from Nothing
+

Add to calendar
Thu, Mar 3 2022, 5PM - 6:30PM
Nave | 1111 Eighth Street, San Francisco, California, 94107 View map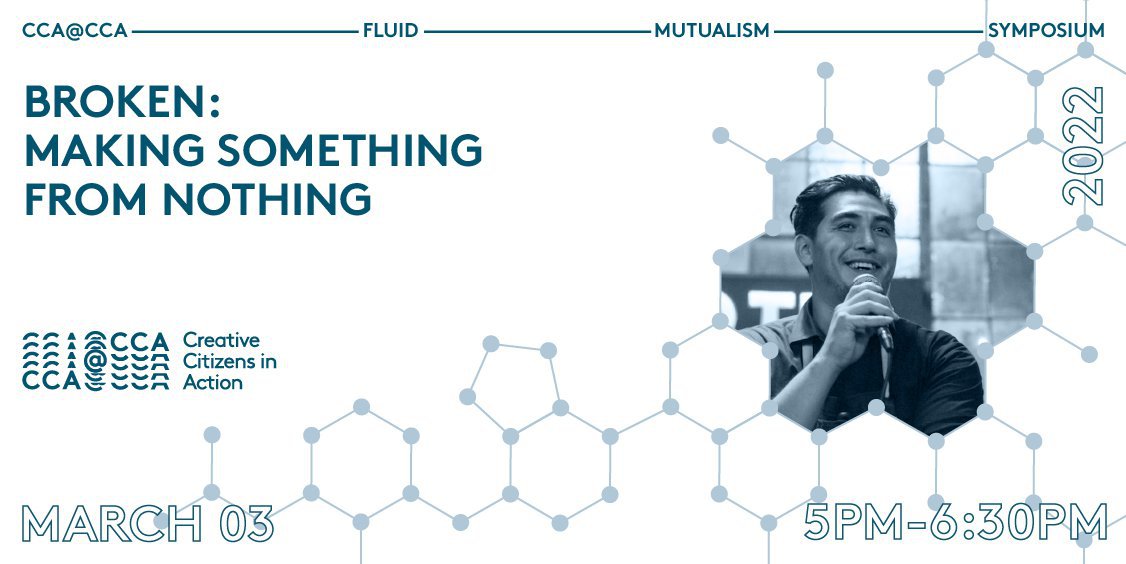 Organized by
Creative Citizens in Action (CCA@CCA)
Event description
Join artist SiouxBean for Broken: Making Something from Nothing on Thursday, March 3, 2022, at the California College of the Arts as part of the Fluid Mutualism Symposium. 
SiouxBean explores the process of art and clay as vehicles for community, engagement, and sharing of our agricultural histories through performative socially engaged projects. Reyes celebrates and examines the connections between food, clay, and culture, specifically in Black, Indigenous, People of Color (BIPOC) communities. As founder of SEED Studio, a POC owned and operated art studio exploring culture through art as a vehicle for social change. SiouxBean continued investigation into BIPOC clay and culinary traditions, the championing of justice rights movements through the studio as a social platform, and the continued mission to provide safe, secure, and sustainable studio practices. SEED welcomes all members of the community and prides itself on being a safe and accessible space. 
Entry details
This in-person performance is free and open to the CCA community. It will be livestreamed on Zoom for the wider public.
This event is organized in partnership with the CCA UDIST Program and SEED. It is part of the CCA@CCA Fluid Mutualism Symposium and is funded in part by an endowment gift to support The Deborah and Kenneth Novack Creative Citizens Series at CCA, an annual series of public programs focused on creative activism.
Photograph credit: Sana Javeri Kadri