Catalyst for Change: Asian American Narratives | Irene Wibawa
Catalyst for Change: Asian American Narratives | Irene Wibawa
+

Add to calendar
Tue, Mar 9 2021, 7PM - 8PM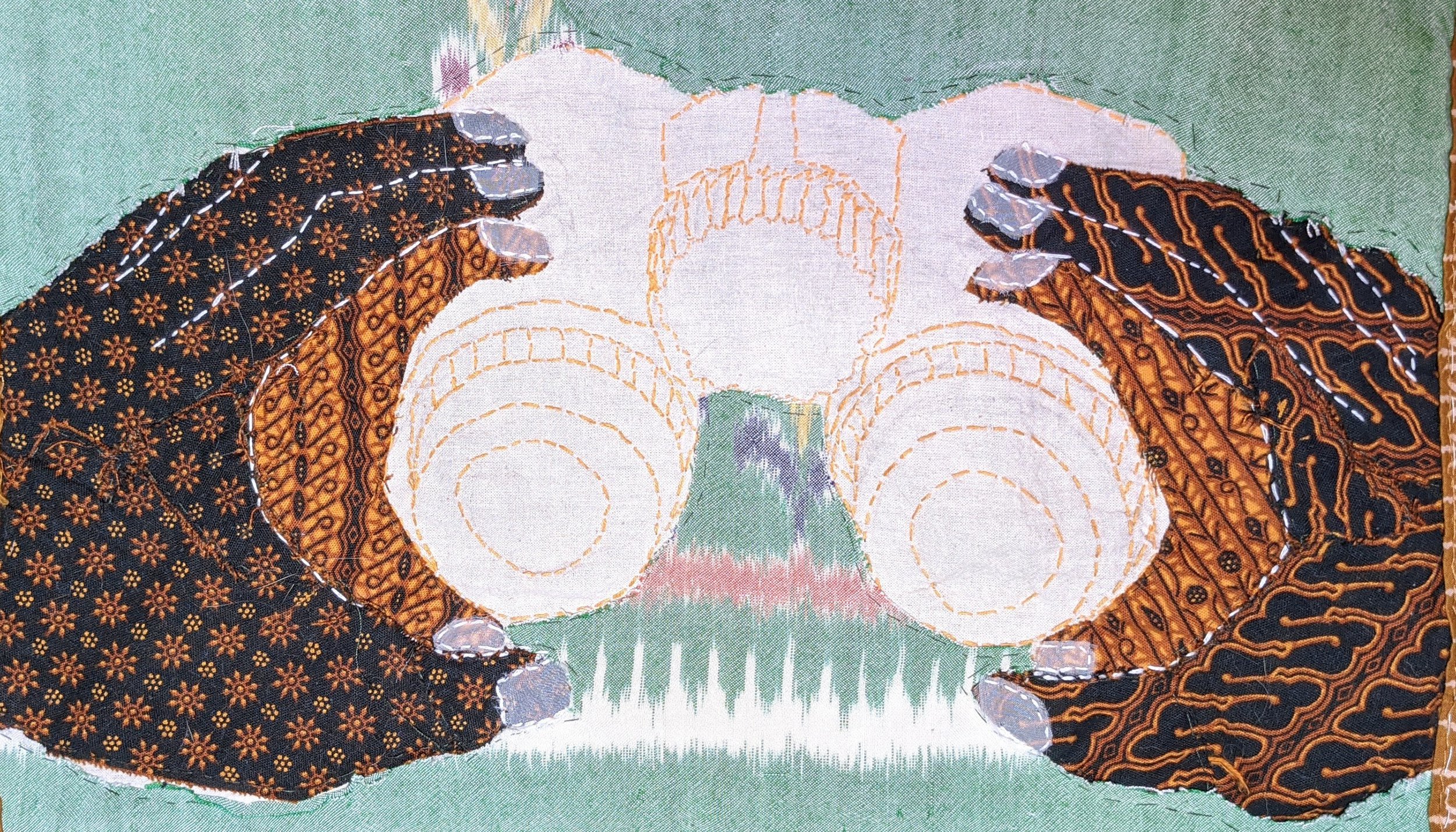 Organized by
Pallavi Sharma, Adjunct Professor, Critical Ethnic Studies Program
Event description
Irene Wibawa is a multidisciplinary artist in visual and performance art and a plant and insect enthusiast. She is ethnic Chinese, born in Indonesia, and has lived in the US since 1983. She currently lives in the SF Bay area, on Ohlone land, with her cat Pebbles.
This event is part of the Creative Citizens in Action initiative at CCA (CCA@CCA), and is funded by an endowment gift to support The Deborah and Kenneth Novack Creative Citizens Series, an annual series of public programs focused on creative activism.

Image: Irene Wibawa, balance forward (detail). Hand-stitched fabric and thread, microfilament, and Gelli print on paper by Reiko Fujii.
Entry details
Free and open to the public.
CCA@CCA is committed to providing universal access to our events. Please contact exhibitions@cca.edu to request disability accommodations.