CCA 2023 Staff Exhibition – Alter Ego
CCA 2023 Staff Exhibition – Alter Ego
+

Add to calendar
Wed, Nov 1 2023, 11AM - Wed, Nov 15 2023, 7PM
CCA Campus Gallery | 1480 17th Street, San Francisco, CA, 94107 View map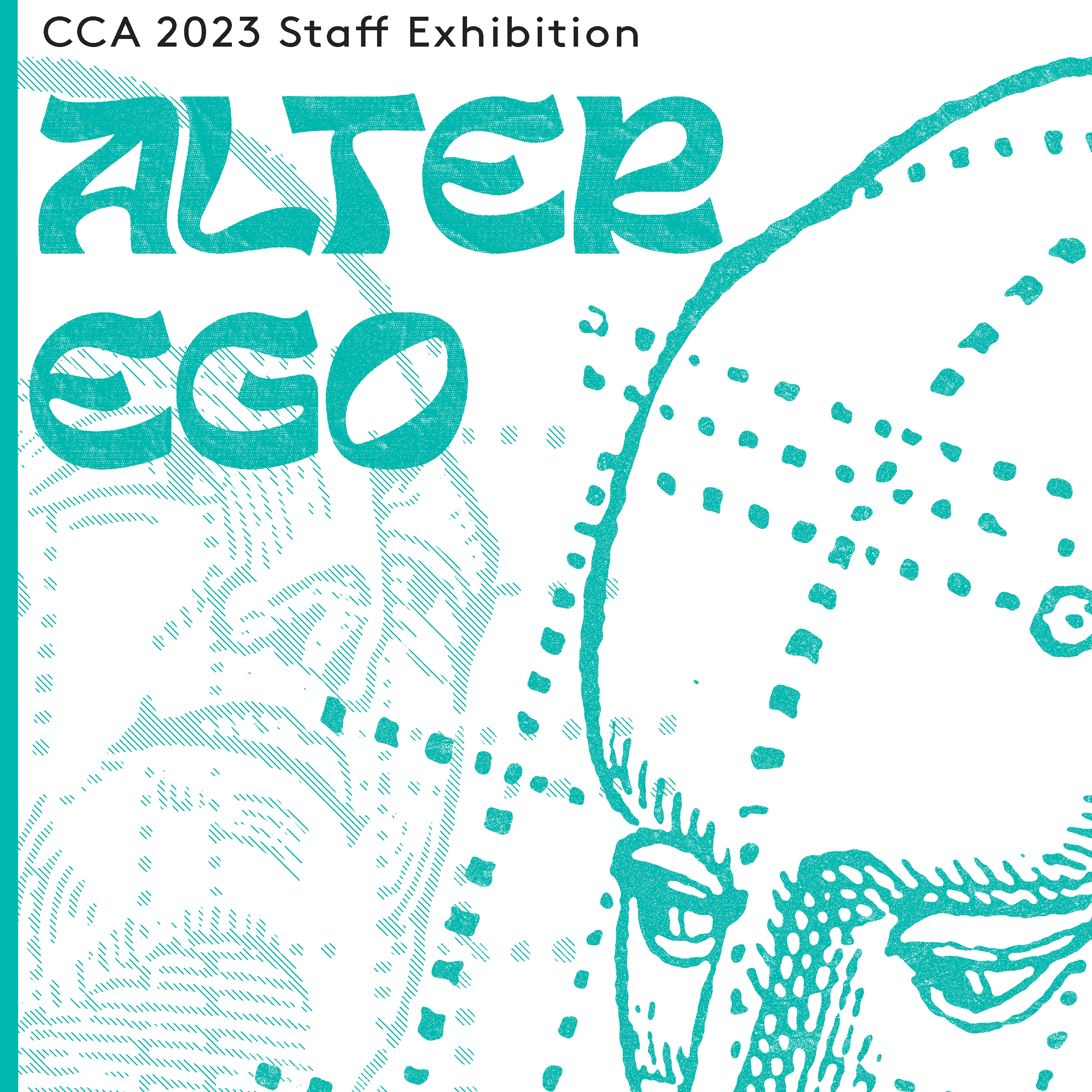 Organized by
CCA Exhibitions
Event description
Many CCA staff lead not-so-clandestine lives as artists, yet their creative identities often remain veiled to students and faculty. On view at the CCA Campus Gallery from November 1 through 15, 2023, Alter Ego will offer a rare glimpse into staff members' unique perspectives, experiences, and creative journeys. 
Participating artists include Alejandra Martinez, Alexander West Guerrero, Alex Larsen, Ali Padgett, Beth Waldman, Chris Lasher, Cinthia Marisol Lozano, Connie Jeung-Mills, Daniel Khusyonny, Daniel Thomas, Dave Beeman, Erin Murray, Hannah Yost, Helen Maria Nugent, Ian Axe, Ingrid V. Wells, Ivan Berejkoff, Jeff B. Johnston, Jeremiah Jenkins, Joel Gregory, Joel Lithgow, John Jenkins, johnny galvan, Jonah Wise, Jose de los Reyes, Joseph Blake, Julian Parikh, Julie Caffey, Kevin Droese, Kiran Sahgal, Kristen Chadwick, Larryjon, Laurus Myth, Lawrence M. Powell, Manuel Noah Angeja, Megan Staub, Meri Brin, Mingyu Li, Nancy Chan, Narges Poursadeqi, Nicholas Lea Bruno, Nina Eve Zeininger, Nina Vukic, Piper Alldredge, Preston Arment, Race Dillon, Sarah Lowe, ShawnJ West, Stephanie Smith, Sugey Salazar, Tanza Solis, Tori Manferdelli, Torreya Cummings, Tracy Tanner, Wally A Corona, and Will Clark.
Please join us for a celebratory opening reception on Wednesday, November 8, 3–5pm.
Entry details
Free and open to the public
Gallery hours: Wednesday 11am–7pm, Thursday & Friday 11am–4pm