CCA COMICS FESTIVAL
+

Add to calendar
Sat, Jul 1 2023, 4PM - 9PM
1018 Valencia St., San Francisco, CA, 94110 View map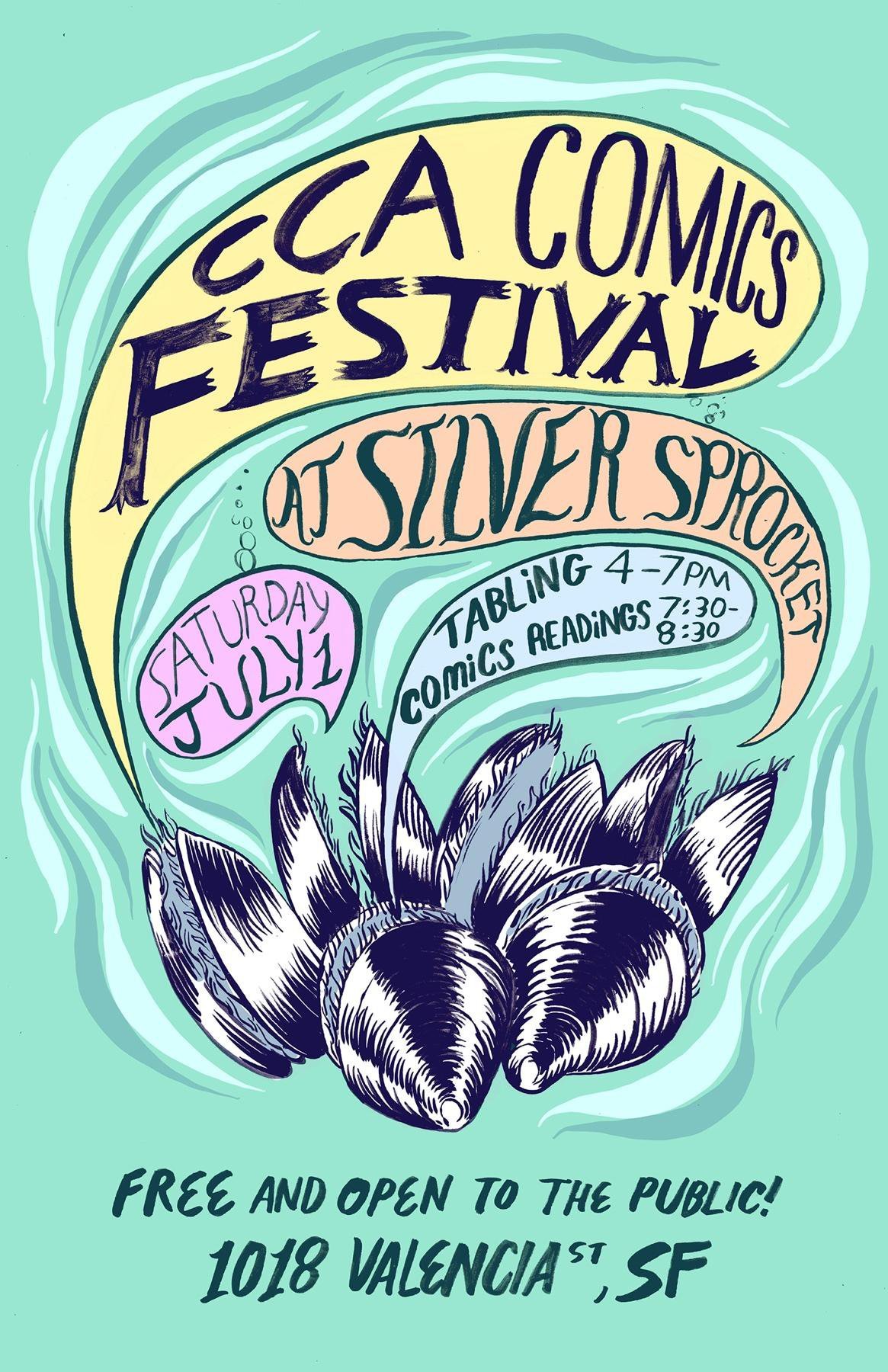 Organized by
CCA MFA Comics Program
Event description
It's that time of the year again: The CCA Comics Festival takes over Silver Sprocket on Saturday, July 1st! Join us as the MFA Comics students gather at one of San Francisco's finest purveyors of graphic novels and comics to sell, sign, and read from their work. 
Tabling 4-7pm 
Comics Readings 7:30-8:30pm
With more students on campus than at any time in our program's history, this promises to be a historic festival. Tables laden with comics, zines, art prints, stickers, etc. will fill the store and spread out onto the street outside, creating a comics block party. And then everyone crowds back into the store for dynamic readings by the students from their work projected on Silver Sprocket's new in-house screen.
This is one of our favorite events of the year and should not be missed. Support local and independent comics!
Art by Elana Finkelstein