CCA@CCA Virtual Brunch: A conversation exploring food and self-nourishment with Salimatu Amabebe of Black Feast
CCA@CCA Virtual Brunch: A conversation exploring food and self-nourishment with Salimatu Amabebe of Black Feast
+

Add to calendar
Thu, Apr 22 2021, 11AM - 12:30PM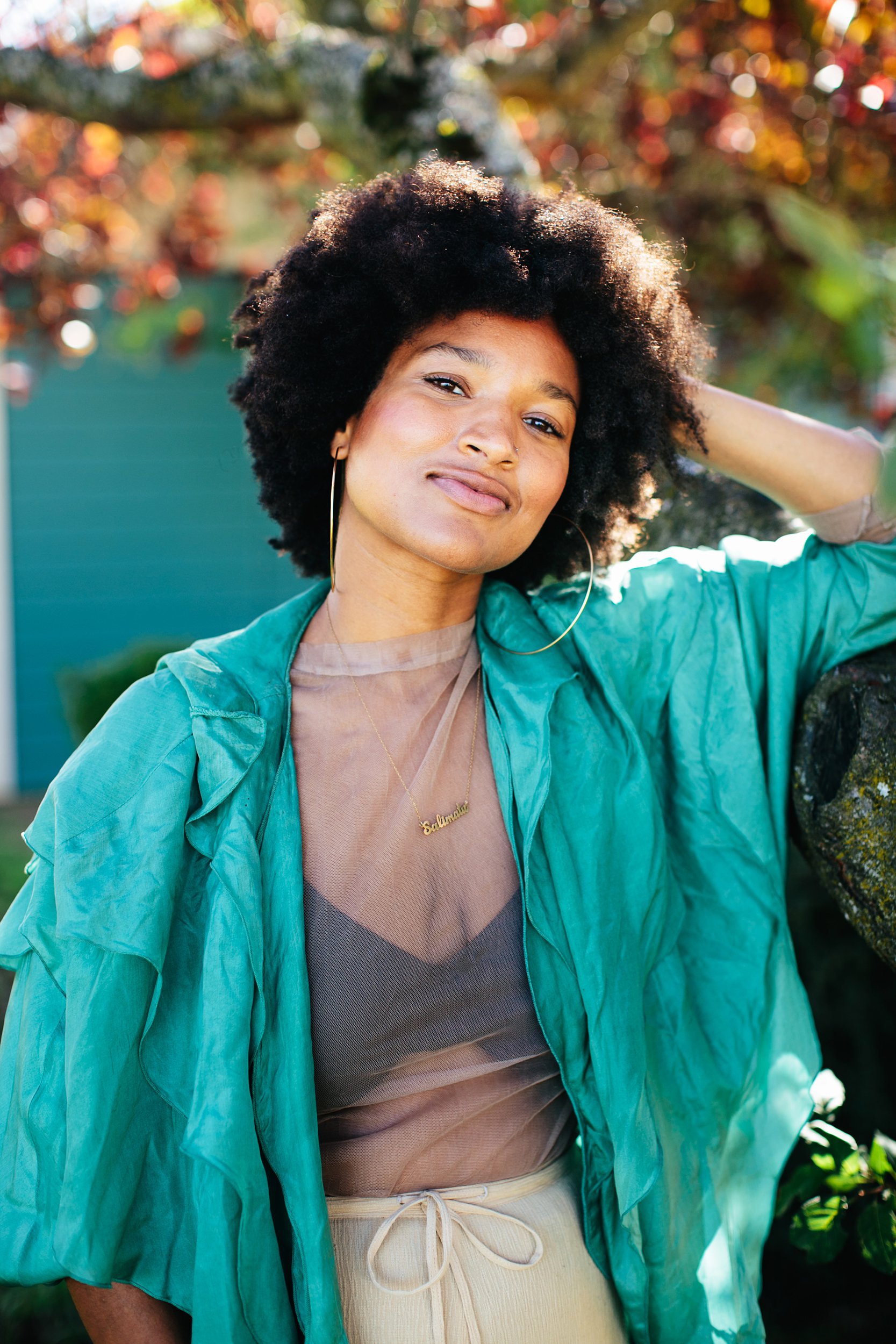 Organized by
Menaja Ganesh (Graphic Design, 2021)
Event description
The space we live in is a big part of our own personal nourishment, as we are so confined to it during the time of the pandemic. How do we make our space breathable? How do we honor the space in honoring ourselves? How do we show gratitude for having a roof over our heads and food to eat during such a precarious time? 
In this event, we will be in conversation with Salimatu Amabebe of Black Feast to explore rituals around food and self-nourishment, and the intersections between our art practices and personal ceremonies. Through being in conversation and in community, we will facilitate a space to share our relationships with grief, joy, loss, abundance, and gratitude.
About Black Feast:
Black Feast is a culinary event celebrating Black artists and writers through food. Founded and directed by Salimatu Amabebe in 2017, Black Feast was created as a way to not only make space at the table for Black artists, but to design a whole new table for us. With creative support from Annika Hansteen-Izora, Black Feast is led by Black artists who believe in food and art as a site of possibility. Our events are a place where food celebrates Black art, Black stories, Black love, Black movement, & Black voices.

About Salimatu:
Salimatu Amabebe (they/he), is a Portland-based chef, multimedia artist and the founder/ director of Black Feast. Amabebe's work focuses on the intersection of food and art, drawing from family memories, Nigerian recipes, and Black culinary history.

This event is part of the Creative Citizens in Action initiative at CCA (CCA@CCA), and is funded by an endowment gift to support The Deborah and Kenneth Novack Creative Citizens Series, an annual series of public programs focused on creative activism.

Image: Salimatu Amabebe photographed by Ashley Courter.
Entry details
Free and open to the public.
CCA@CCA is committed to providing universal access to our events. Please contact exhibitions@cca.edu to request disability accommodations.