Visual & Critical Studies Forum | Claire Kim - 11/10/2021
Visual & Critical Studies Forum | Claire Kim - 11/10/2021
+

Add to calendar
Wed, Nov 10 2021, 5PM - 6:30PM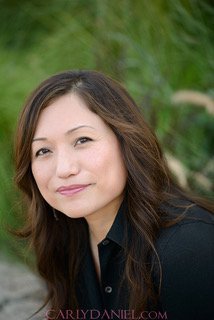 Organized by
CCA Graduate Visual & Critical Studies and the Wattis
Event description
Claire Jean Kim
Professor, Political Science and Asian American Studies at University of California, Irvine
TOPIC: "Asian Americans in an Anti-Black World"
Claire Jean Kim is Professor of Political Science and Asian American Studies at University of California, Irvine, where she teaches classes on comparative race studies and human-animal studies. She received her B.A. in Government from Harvard College and her Ph.D. in Political Science from Yale University.  Her first book, Bitter Fruit: The Politics of Black-Korean Conflict in New York City (Yale University Press 2000) won two awards from the American Political Science Association: the Ralph Bunche Award for the Best Book on Ethnic and Cultural Pluralism and the Best Book Award from the Organized Section on Race and Ethnicity.  Her second book, Dangerous Crossings: Race, Species, and Nature in a Multicultural Age (Cambridge University Press 2015), received the Best Book Award from the APSA's Organized Section on Race and Ethnicity as well. Dr. Kim has given keynote and plenary talks in numerous countries, and she has written many journal articles, book chapters, and essays.  She has published in popular venues such as The Los Angeles Times and The Nation, and she is frequently interviewed by the media on topics related to anti-Blackness, anti-Asian racism, protest movements, animals, and ecology. She has appeared as an expert commentator on MSNBC and in documentary films and podcasts. Dr. Kim has been the recipient of a grant from the University of California Center for New Racial Studies, and she has been a fellow at the University of California Humanities Research Institute and a visiting fellow at the Institute for Advanced Study in Princeton, NJ.
This event is co-hosted with the Wattis––and is part of the ongoing series called Land to Light On.

Entry details
Free and open to the CCA community and alumni