CCA Interaction Design BFA Senior Project Exhibition: Smoke and Mirrors
CCA Interaction Design BFA Senior Project Exhibition: Smoke and Mirrors
+

Add to calendar
Fri, May 17 2019, 7PM - 9PM View map
Rooms 140/141 + Corridor, Rooms E3, E5, W2 | 1111 Eighth Street, San Francisco, CA 94107
Part of event series: 2019 Commencement Week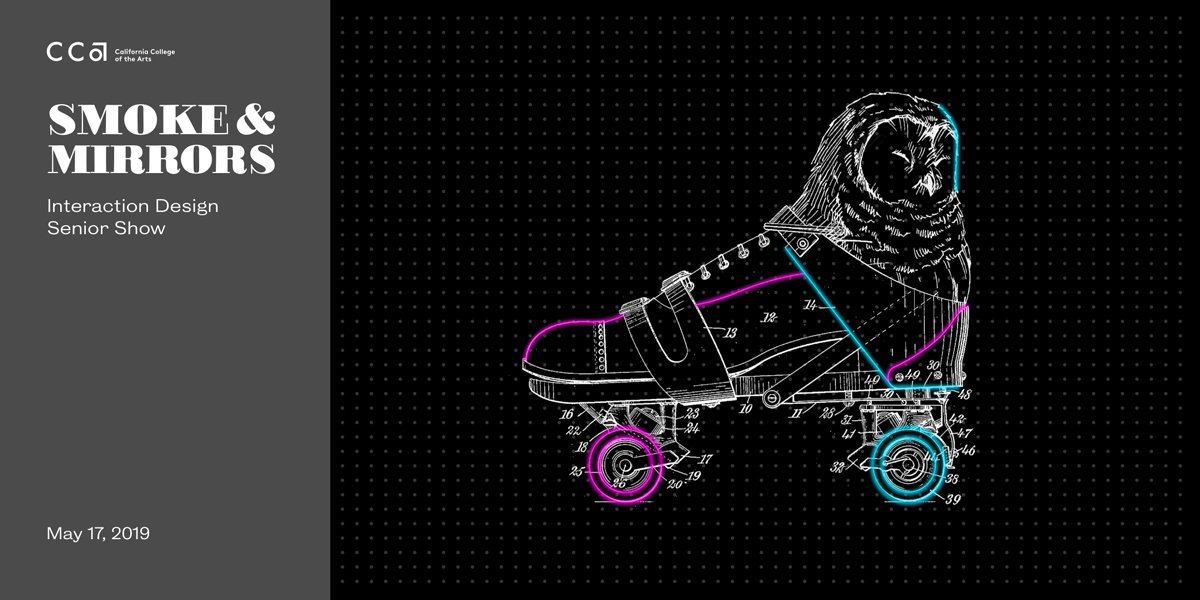 Organized by
Interaction Design program
Event description
Join the Interaction Design BFA program at the California College of Arts as our senior students explore new relationships between people and technology—designing experiences that bring magic into our lives.
Exhibition is on view and open to the public Friday May 17, 7-9 pm, and Saturday, May 18 through Monday, May 20, 11 am-4 pm.

Register for your free ticket to the reception on Eventbrite.
Entry details
Free and open to the public