Compassionate Movement Workshop
Compassionate Movement Workshop
+

Add to calendar
Fri, Mar 4 2022, 6PM - 7PM
Nave Alcove | 1111 Eighth Street, San Francisco, California, 94107 View map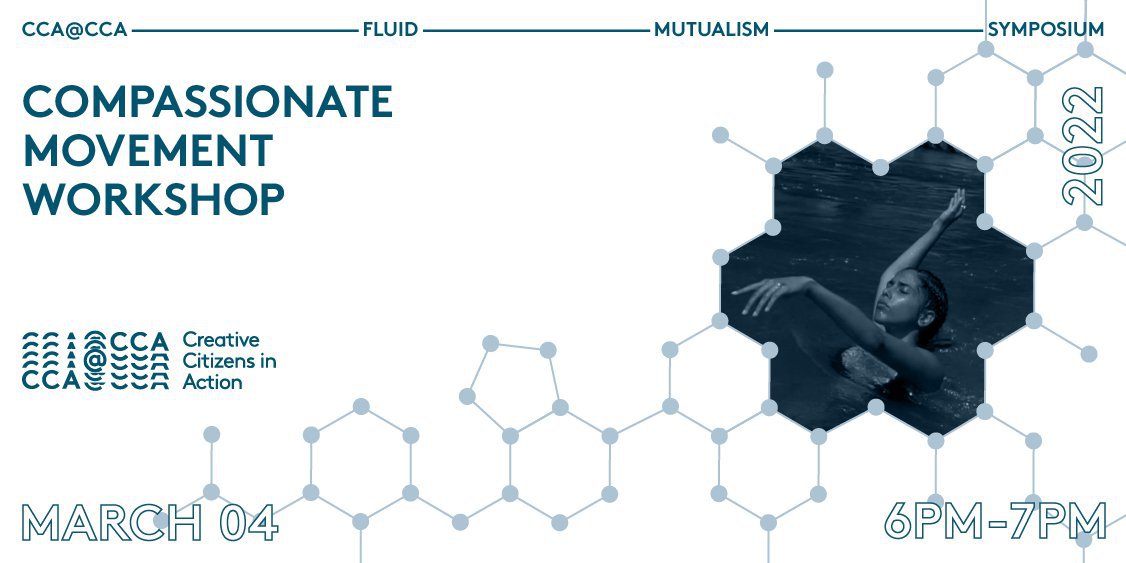 Organized by
Creative Citizens in Action (CCA@CCA)
Event description
The Compassionate Movement Workshop is an opportunity to subvert colonial x capitalist powers by repositioning agency within our body's innate ability to hold breath, compassion and reciprocity. The workshop acts as a site for critical praxis, producing moments of embodied thinking that are aligned with Indigenous frameworks and technology.
In this workshop we will work through ancient Vedic breathwork techniques, somatic movement exercises, dialogue and choreography. These processes hope to inspire more caring ways of building networks with humans and non-humans alike.
Capacity is limited to 20 participants; registration is required. Register now ➞

Niv Rajendra is a socially engaged artist and certified Ayurvedic Practitioner. Through her work she explores how the renewal and reinstatement of Indigenous spiritual knowledge can repair damaged relationships in human communities; between humans and the land; and between living and non-living entities. She emphasizes reciprocity and dialogue and adapts her creative media to the situations of the beings with whom she works. Originally from New Delhi and Mangalore, India, she has lived and worked across the world, and is currently based in Huichin (Oakland), USA. 
Entry details
Free and open to the CCA community. Capacity is limited to 20 participants; registration is required. Please register via the link in the event description. Please wear comfortable clothing and socks to this event.
This event is part of the CCA@CCA Fluid Mutualism Symposium and is funded by an endowment gift to support The Deborah and Kenneth Novack Creative Citizens Series at CCA, an annual series of public programs focused on creative activism.