In Conversation: Glammy Rose Spencer + Jacob Boehme
In Conversation: Glammy Rose Spencer + Jacob Boehme
+

Add to calendar
Wed, Feb 10 2021, 5PM - 6PM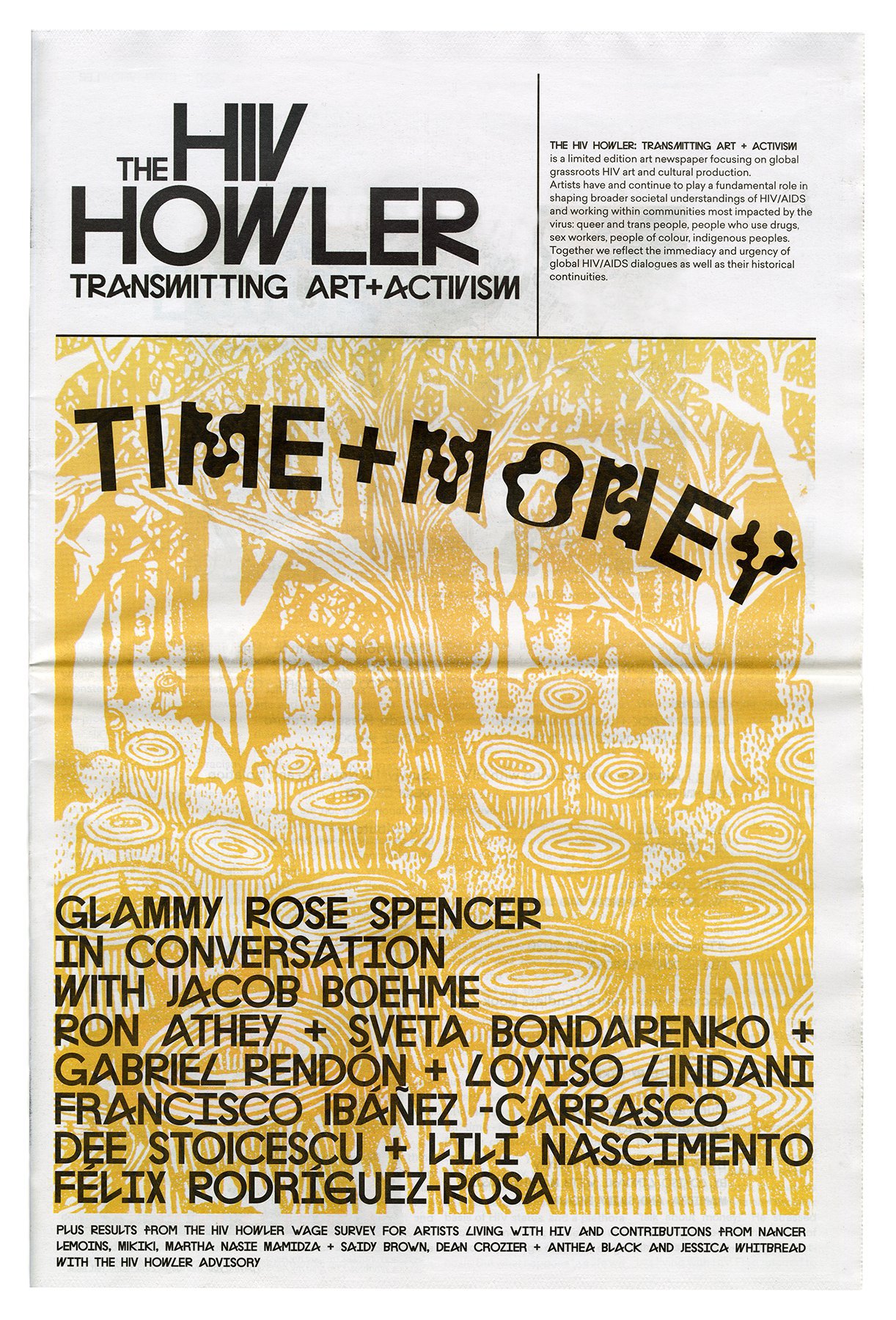 Organized by
The HIV Howler editors Anthea Black and Jessica Whitbread, with Love Positive Women
Event description
Featured HIV Howler Issue 5 artists Glammy Rose Spencer and Jacob Boehme come together again for a live conversation on HIV, honouring poz women, and channeling intergenerational ancestry through art and dance. Glammy Rose Spencer is an Oakland-based artist and educator. Jacob Boehme is a Melbourne-based artist of the Narangga and Kaurna Nations, South Australia.  
Presented in conjunction with Love Positive Women. 
This event is part of The HIV Howler IN CONVERSATION, an online program of conversations, artworks and performances curated by Anthea Black and Jessica Whitbread from December 4, 2020 to February 28, 2021.

Image: Anthea Black and Jessica Lynn Whitbread, The HIV Howler: Transmitting Art and Activism, Issue 5: TIME+MONEY, 2020, artist newspaper, published in an edition of 1,500.
Entry details
Free and open to the public