Culturally Coded: Höweler + Yoon's Recent Architectural Works in China
Culturally Coded: Höweler + Yoon's Recent Architectural Works in China
+

Add to calendar
Thu, Mar 14 2019, 6:30PM - 7:30PM
200 Larkin Street | Samsung Hall, Asian Art Museum, San Francisco, California, 94102 View map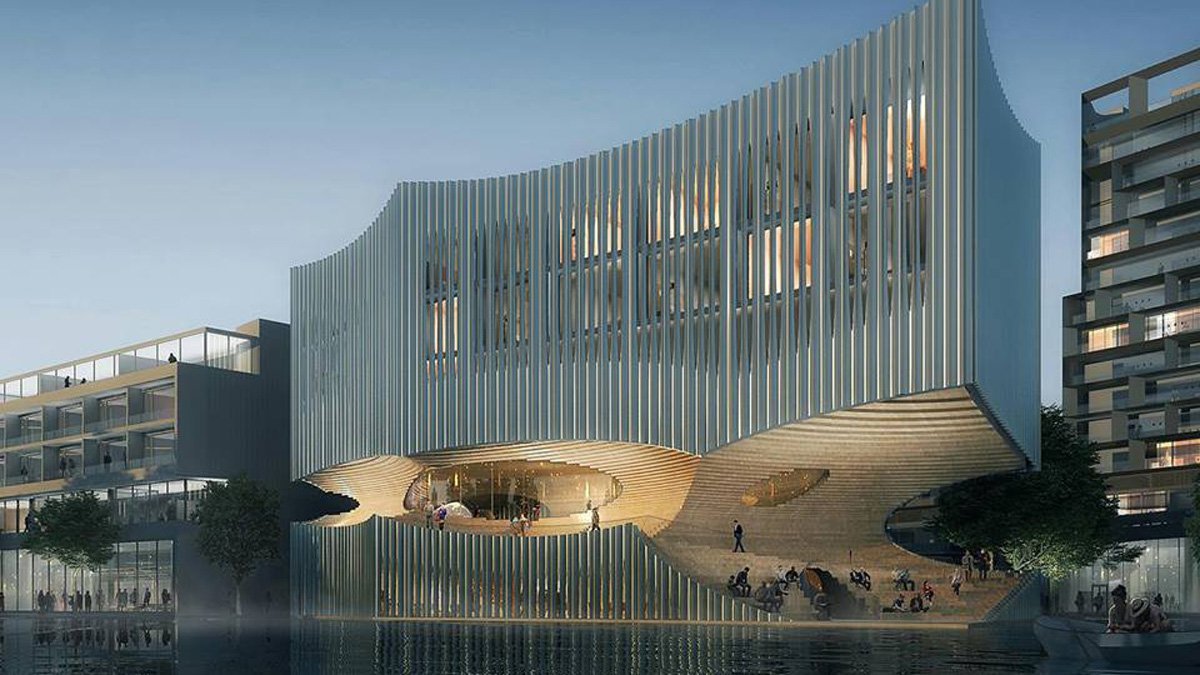 Organized by
Asian Architecture Today + Architecture Lecture Series
Event description
A limited number of tickets will be free for CCA students and faculty with proof of valid ID. RSVPs will be collected in advance. Additional tickets available at asianart.org.
Contemporary China is experiencing a cultural transformation, making it a rich territory for creative exploration at the intersection of heritage and progress. Opportunities for multilayered, culturally coded built artifacts arise out of productive tensions between traditional techniques and typologies and new building technologies and rapid urbanization. Höweler + Yoon's recent architectural works include Sky Courts Exhibition Hall and LuxeLakes Hotel, both in Chengdu, and the Shanghai Expo Cultural Park Bridges competition.
J. Meejin Yoon is the co-founding principal of Höweler + Yoon Architecture, a multidisciplinary architecture and design studio that has garnered international recognition for a range of built work. Her design work and research investigate the intersections between architecture, technology and public space. Yoon is dean of Cornell University's College of Architecture, Art, and Planning. Previously, she was professor and head of the Department of Architecture at MIT, where she began teaching in 2001. Yoon is the recipient of Architectural Record's New Generation Design Leadership Award, the U.S. Artist Award in Architecture and Design and the Rome Prize in Design. She is the co-author of "Public Works: Unsolicited Small Projects for the Big Dig "and "Absence." Yoon received a B.Arch. from Cornell University, with the AIA Henry Adams Medal, an M.A. in urban design with distinction from Harvard University and a Fulbright Fellowship to Korea.
About the Series
The Asian Art Museum and California College of the Arts present a series of lectures by leading figures shaping architecture today. Through this collaboration, the series hosts a combination of distinguished architects from Asia as well as North American practitioners active in Asia to provide a common framework for deepening knowledge of and interest in contemporary Asian architecture.  
Entry details
Free and open to the public