RELOCATED: Curatorial Practice Written Thesis Symposium
RELOCATED: Curatorial Practice Written Thesis Symposium
+

Add to calendar
Tue, May 2 2023, 4PM - 6PM
CCA Campus Gallery | 1480 17th Street, San Francisco, California, 94107 View map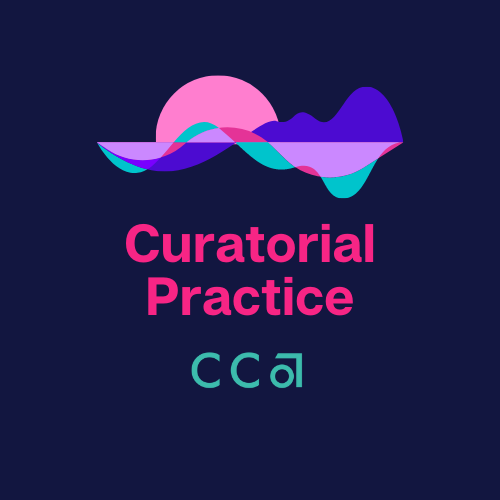 Organized by
Graduate Curatorial Practice
Event description
PLEASE NOTE LOCATION CHANGE:
CCA Campus Gallery
1480 17th Street
San Francisco, CA 94107
Featuring illustrated talks by the Curatorial Practice Class of 2023:
Julianna Heller
Zoë Latzer

Meghan Smith
In CCA's two-year MA in Curatorial Practice, students work closely with faculty mentors—and collaborate with fellow students—to develop the intellectual, analytical, and practical skills needed to pursue a range of professional paths in curating contemporary art. The program positions the curator as a researcher, advocate, and ally who understands context as a means of articulating connections among artists, artworks, ideas, information, and audiences. Curatorial Studies students acquire the knowledge and tools provided by museum studies, exhibition studies, or arts administration programs, but they are also encouraged to work creatively, think critically, and imagine a practice beyond the current boundaries of the art world. We ask students to challenge the assumptions and inequities on which museums and other arts institutions have been built and to envision how cultural producers might work together to foster new models for the future. The program's first year offers courses focused on exhibitions—their history, forms, and design—combined with courses in contemporary and global art history, theory, and criticism, alongside engagements with artworks and artists. The second year concentrates on research-driven and project-based learning with the collaboration and mentorship of faculty, resulting in a collectively authored exhibition at CCA's Wattis Institute for Contemporary Arts and individual written thesis projects, which are presented at the annual Written Thesis Symposium.
Entry details
Free and open to the public