In defense of life: Beekeeping & Sustainable Farming
In defense of life: Beekeeping & Sustainable Farming
+

Add to calendar
Wed, Oct 27 2021, 1PM - 2PM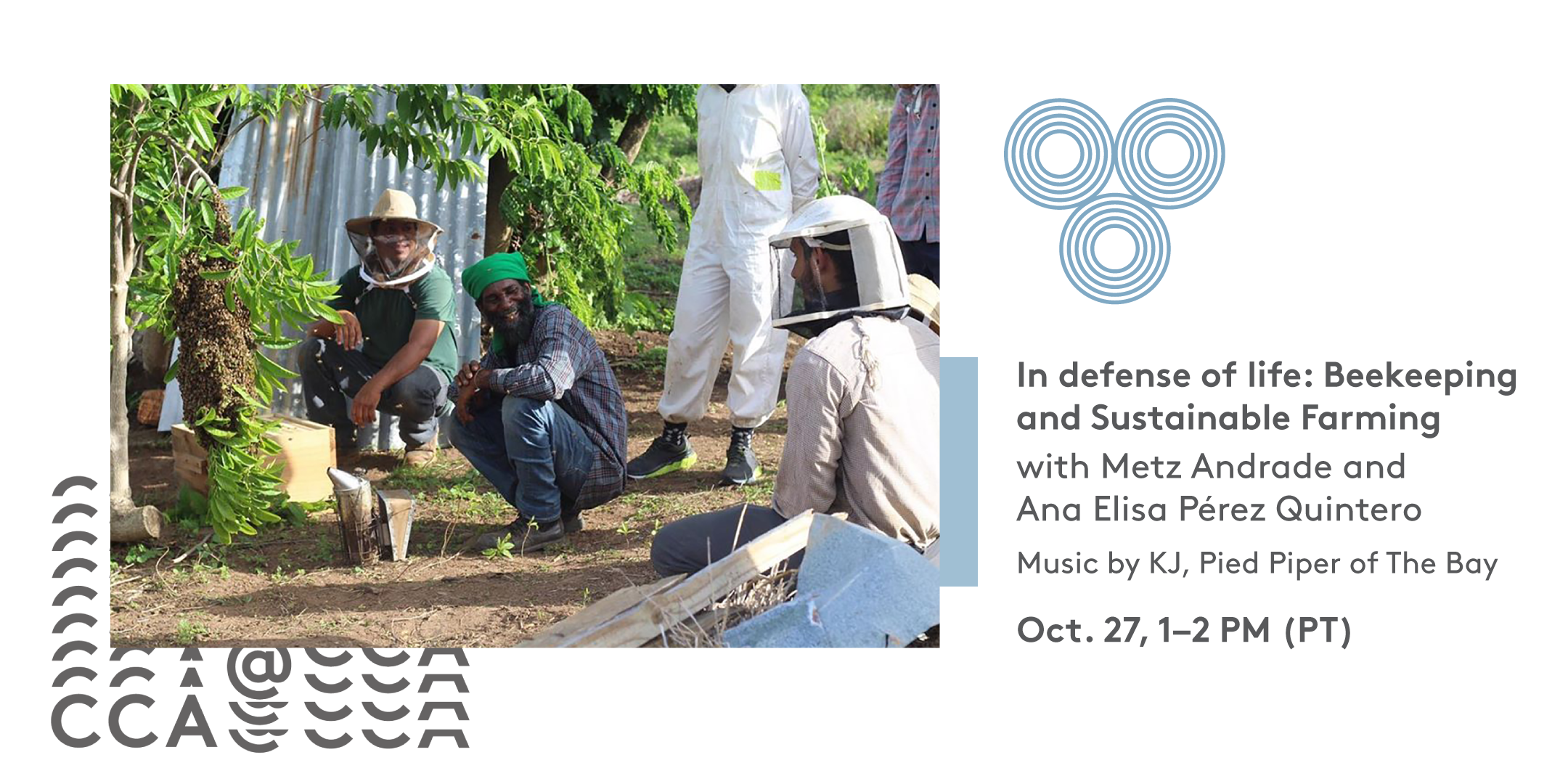 Organized by
Prof. V
Event description
Watch a recording of this event on YouTube ➞

Join us on October 27 for a forum on agroecology, food sovereignty, traditional Indigenous knowledge, sustainability, and the importance of apiculture featuring two beekeepers and farmers, Metz Andrade from the Bay Area and Ana Elisa Pérez Quintero from Puerto Rico. 
Music provided by Kj, the Pied Piper of the Bay,  an independent recording artist, entrepreneur, flautist, vocalist, producer and composer, living and working in the Bay Area for the past 26 years.
This event is funded by an endowment gift to support The Deborah and Kenneth Novack Creative Citizens Series at CCA, an annual series of public programs focused on creative activism. The 2021–2022 Creative Citizens Series will focus on four pillars of the Communal Flower, a model for understanding communality in the ancient philosophy and daily practice of various Indigenous nations in southern Mexico: land, communal responsibility, assembly and joy. This event explores communal responsibility.
Entry details
Free and open to the public