The last year has clarified for some what the Earth itself and many minoritized people have highlighted over five centuries: the imbalance of power has grave and rippling consequences. We are, after all, a net of energy and matter tightly woven in a spiral of timespace. We are impacted by the elements and forces that we design, agree to, and dream of. The 2021-2022 Creative Citizens in Action (CCA@CCA) theme, Fluid Mutualism, was selected by CCA@CCA Faculty Coordinator Prof. V, to investigate intergenerational symbiotic relationships, networks, and strategies expanding within different communities, species, disciplines, and territories.
Inspired by the ancestral practices and philosophies of maintaining harmony by Indigenous people from around the world, Fluid Mutualism will center Indigenous knowledge and technology. It will focus on four of the five pillars of the Communal Flower, a model for understanding communality in the ancient philosophy and daily practice of various Indigenous nations in southern Mexico: land, communal responsibility, assembly and joy.
The 2021-2022 Deborah and Kenneth Novack Creative Citizens Series will explore each of these four pillars in depth through talks, workshops, collective activities, and exhibitions. Commissioned writings published throughout the academic year will provide further insight into each of the pillars. And a worksheet imagined by Prof. V invites the CCA community to name the teachers, elders, and family members who helped shape their path.

The Communal Flower is a model for understanding the communality inherent to the ancient philosophies and daily practice of various Indigenous nations in southern Mexico. At the center of the flower is la milpa, an ancient Indigenous farming system that includes the simultaneous cultivation of corn, beans and squash. La milpa is not only a physical site where sustenance is produced—it is at the core of social, political, and ceremonial life. In the Communal Flower, emanating outwards from la milpa are five main pillars of daily life in Indigenous communities: land, communal responsibility, assembly, native language, and joy.
For a fuller understanding of la milpa, the Communal Flower, and the pillars, please read "La Milpa, the Origin of the Communal Flower" by Parménides Rodríguez (The Shadow).
Read "La Milpa, the Origin of the Communal Flower" in English ➞
---
The pieces of advice in the graphics below are selections from the book Topohual by renowned author and ethno-historian, teacher and Elder Arturo Meza Gutierrez. They originated from the Nahuatlaca Native Nations of Anahuaca (mesoamerica) and have been passed down from generation to generation since time immemorial. We are sharing them thanks to Matchia Toltekatl, Teacher Akaxe Gomez, with the permission of Elder and teacher Arturo Meza Gutierrez. To them, we say Tlazohcamati Miak (thank you very much) for allowing Prof. V to share this knowledge with the CCA community and beyond.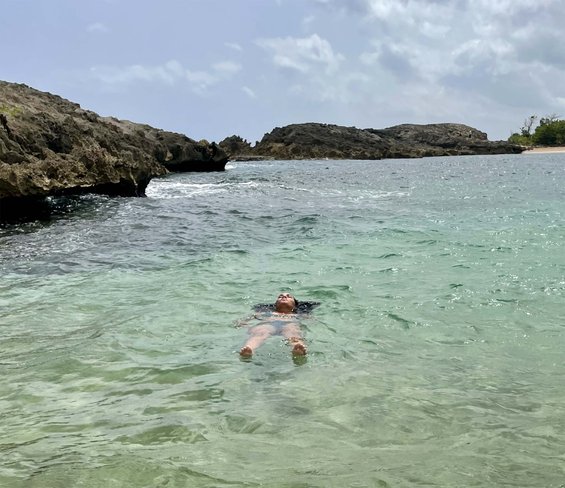 "Land is kin, creaturely, and home. Land carries stories from before human time and of the nonhuman. Land knows the pleasure and struggles of our ancestors. The land has tasted our blood, sweat, and tears, sown like seeds in water and earth. They have birthed all of our cosmologies, songs, spirits, instruments, and medicines. Land is sustenance and we are sustenance unto the land."

Read "Juracán: The Sacred Meteorology of Swamp & Storm" by jazmín calderón torres ➞
---

---

---

---
Pedagogy Network: Mapping Kinship
---
Prof. V is indebted and grateful to their ancestors, elders and teachers (Hope Ginsburg, Dina Bangdel, Babatunde Lawal, CK Ladzekpo, Tony Dubovsky, Chicueyi Coatl, Estela Roman, Laura Perez, Karolina Gonzalez Perez, Akaxe Gomez, Arturo Meza Gutierrez and Celia Herrera Rodriguez), without whom their life and work would not be possible. In acknowledgement, Prof. V has mapped their names onto the chemical structure of oxytocin, a hormone closely associated with our ability to build positive relationships (see above). On a separate worksheet, Prof. V has mapped their names onto honeycomb, a structure representing communal responsibility.
To whom do you owe gratitude? 
Who nurtured you?
Name the teachers, elders, and family members who helped shape your path.
Oxytocin Worksheet (up to 10 names) ➞
---
About 2021-2022 CCA@CCA Faculty Coordinator Prof. V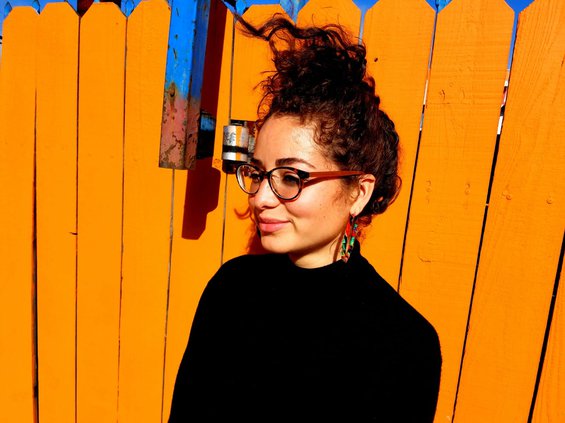 Prof. V was born in Guanajuato, México. They have been a migrant since 1999, formed by the cultural context of Texas, Georgia, and Virginia. They studied visual arts, craft and art history at VCU (2010) and art practice and ethnic studies at UCB (2014). They are currently based in Huichin, Oakland working as a transdisciplinary cultural producer & educator at CCA and SFSU. Their practice involves art, performance, music, hip hop, writing, red medicine (MTM), cultural organizing, traditional ecological knowledge & danza Mexica.