Digital Placeholder
+

Add to calendar
Fri, Apr 14 2023, 7PM - 9PM
Nave Presentation Space | 1111 Eighth Street, San Francisco, CA, 94107 View map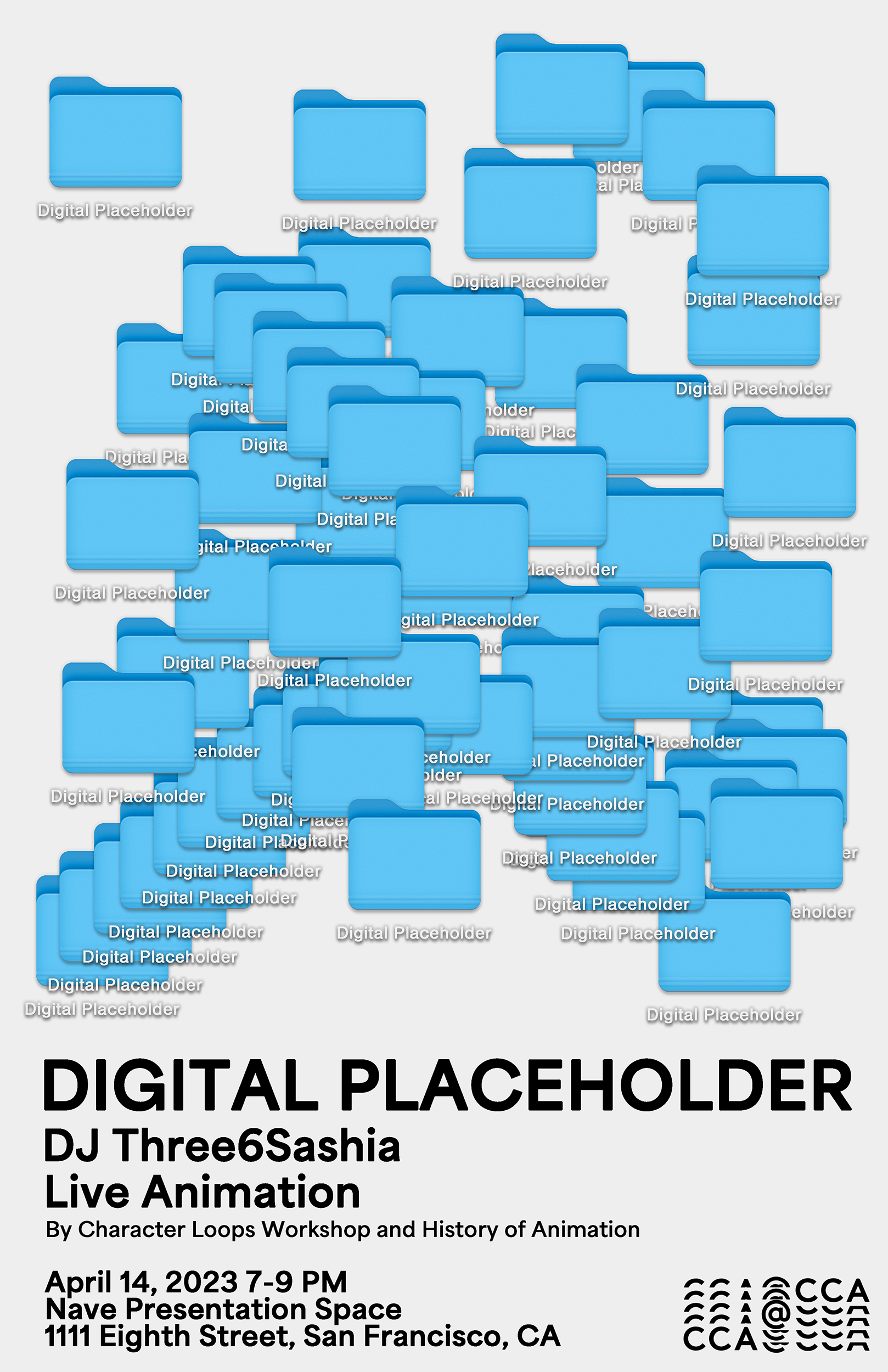 Organized by
Anna Firth, Adjunct I Professor, Animation and Kyungwon Song, Visiting Faculty, Animation
Event description
Save to the desktop and remember these files were rendered here. 
An immersive bath of live animated visuals featuring Bay Area DJ Three6Sashia. Dance alongside .gifs by students from Animation History and Character Loops Workshop as the Nave alcove is transformed temporarily into an animated space. 
Entry details
Free and open to the public.
This event is funded by an endowment gift to support The Deborah and Kenneth Novack Creative Citizens Series at CCA, an annual series of public programs focused on creative activism.