Drawing Codes Keynote Lecture: Erik Herrmann & Ashley Bigham
Drawing Codes Keynote Lecture: Erik Herrmann & Ashley Bigham
+

Add to calendar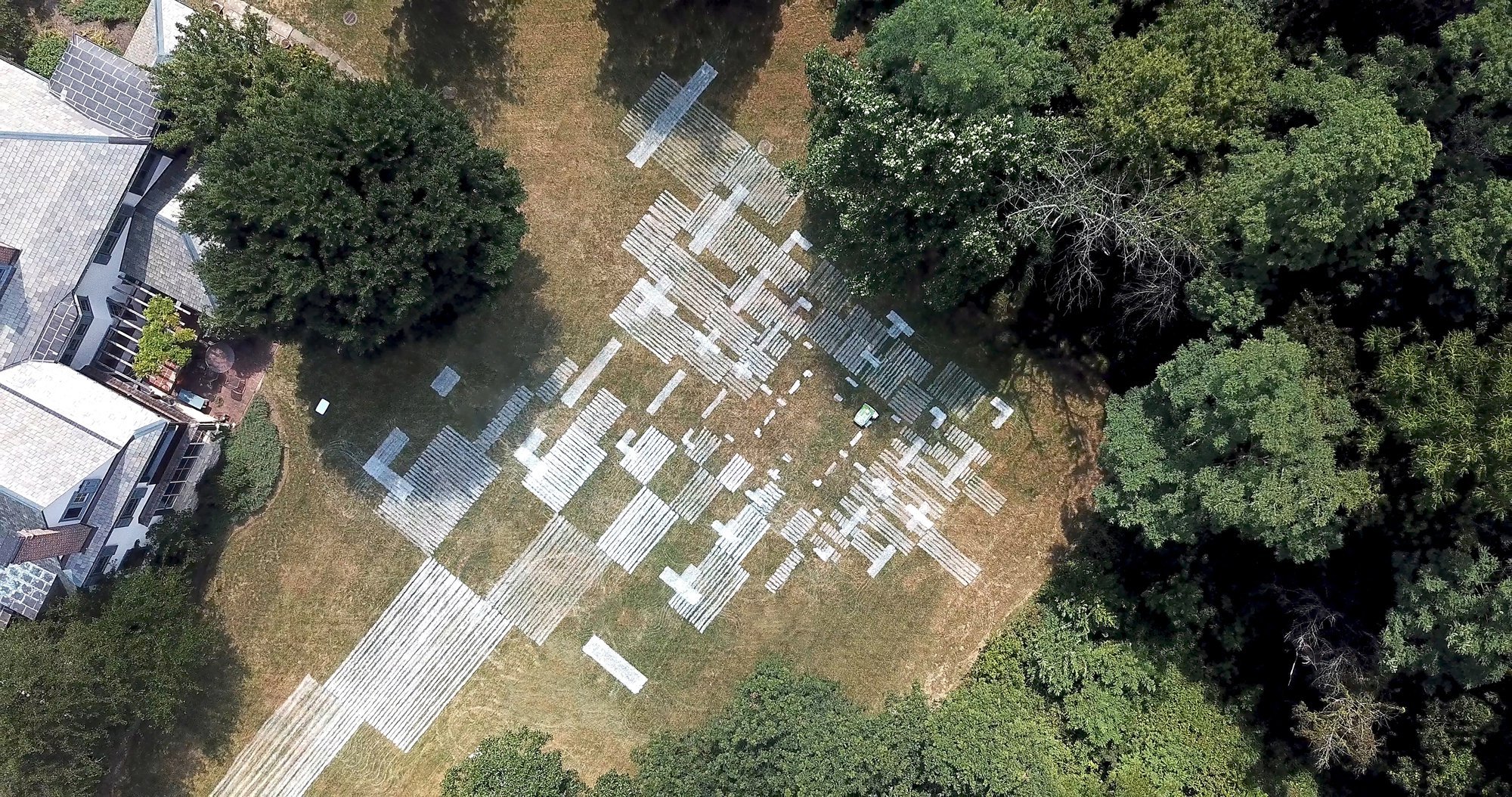 Organized by
CCA Architecture
Event description
Join us for the closing of the Drawing Codes exhibition with a lecture by Erik Herrmann & Ashley Bigham of Outpost Office.
Outpost Office is a design practice based in Columbus, Ohio where principals and co-founders Ashley Bigham and Erik Herrmann teach at the Knowlton School at The Ohio State University. Outpost Office seeks new public audiences through experimental creative production ranging from the serious to the absurd, often simultaneously. Inventive applications of off-the-shelf tools and industrial-grade materials characterize the practice's work. Their designs propose that architecture can be projective and impactful while at the same time inexpensive, temporal, and open-ended. Particular focuses of Outpost Office include experimental platforms for gathering and speculations in and about the American suburbs. Recent projects include Drawing Fields, a temporary performance space for the Ragdale Foundation and A Long House, a proposal for exurban collective housing, and residential projects for a few private clients. 
Outpost Office has been named a Next Progressives by Architect Magazine and recognized with numerous design awards. Bigham and Herrmann's work and writing have appeared in Log, Perspecta, Metropolis, MAS Context, Plat, Clog, and Avery Shorts, among others. The practice's work has been nationally and internationally exhibited at venues including the Milwaukee Art Museum, the Tallinn Architecture Biennale, Roca London Gallery, Yale School of Architecture, Princeton School of Architecture, Harvard GSD, and The Cooper Union. 
 Co-directors Ashley Bigham and Erik Herrmann each hold a Bachelor of Architecture from the University of Tennessee and a Master of Architecture from Yale University. Ashley is a Fulbright Fellow and a MacDowell Fellow. Erik is a German Chancellor Fellow of the Alexander von Humboldt Foundation and a MacDowell Fellow. 
The work of Outpost Office has received support from several cultural institutions including The Chicago Architecture Biennale, The Ragdale Foundation, The Cranbrook Art Museum, and the US State Department.
Entry details
Free and Open to the Public