Eco Soma with Artivist & Scholar Petra Kuppers
Eco Soma with Artivist & Scholar Petra Kuppers
+

Add to calendar
Thu, Mar 16 2023, 7:15PM - 9PM
Blattner Multipurpose Room | 75 Arkansas, San Francisco, CA, 94107 View map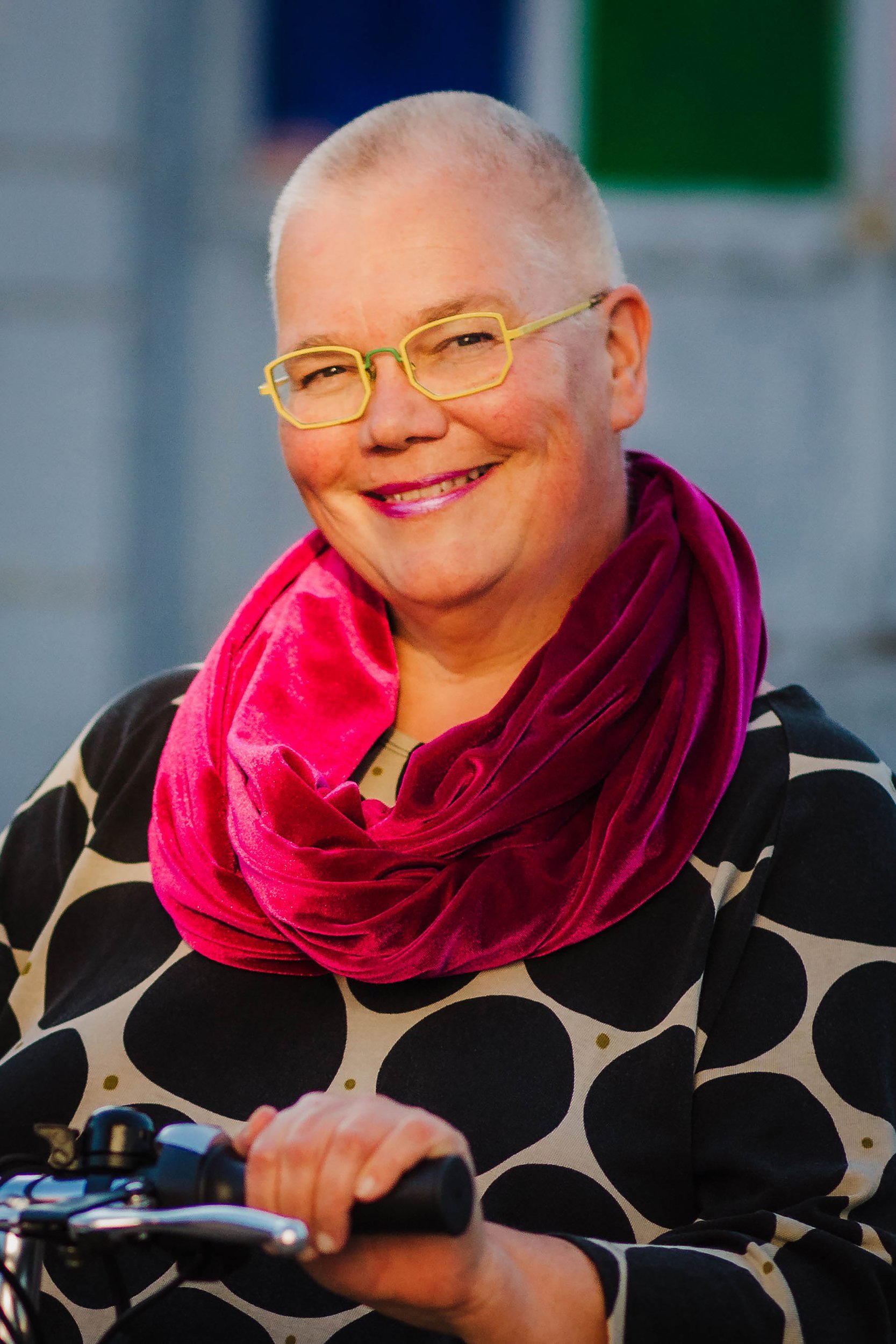 Organized by
Stephanie Sherman, Adjunct 2 Professor, Critical Ethnic Studies
Event description
In this movement workshop and talk, wheelchair-dancer/scholar/activist Petra Kuppers will explore contemporary disability culture performance through co-experienced embodiment in unequally distributed, not-always-accessible power fields. Traditional somatics teach us how to hone our introspective senses and expand our bodies' worlds; Eco Soma methods extend that attention toward the creative possibilities of the connection between self, others, and the land from a critical disability perspective. Eco Soma proposes an art/life method of sensory tuning to the inside and the outside simultaneously, which allows for a wider opening toward ethical cohabitation within human diversity, and with more-than-human others. Using video examples and participatory exercises, we will explore what this can mean for us art makers as witnesses/actors of our own lives.
Entry details
Free and open to the public.
This event is funded by an endowment gift to support The Deborah and Kenneth Novack Creative Citizens Series at CCA, an annual series of public programs focused on creative activism.
Image: Petra Kuppers, a white queer cis disabled woman of size, head tilted, smiles with twinkling eyes. She has yellow glasses, a shaved head, pink lipstick, purple scarf, polka-dot top, and one of her hands caresses the handlebars of Scootie, her mobility scooter, in front of an urban building with colored glass windows.