Fashion Design Presents: Evolution
Fashion Design Presents: Evolution
+

Add to calendar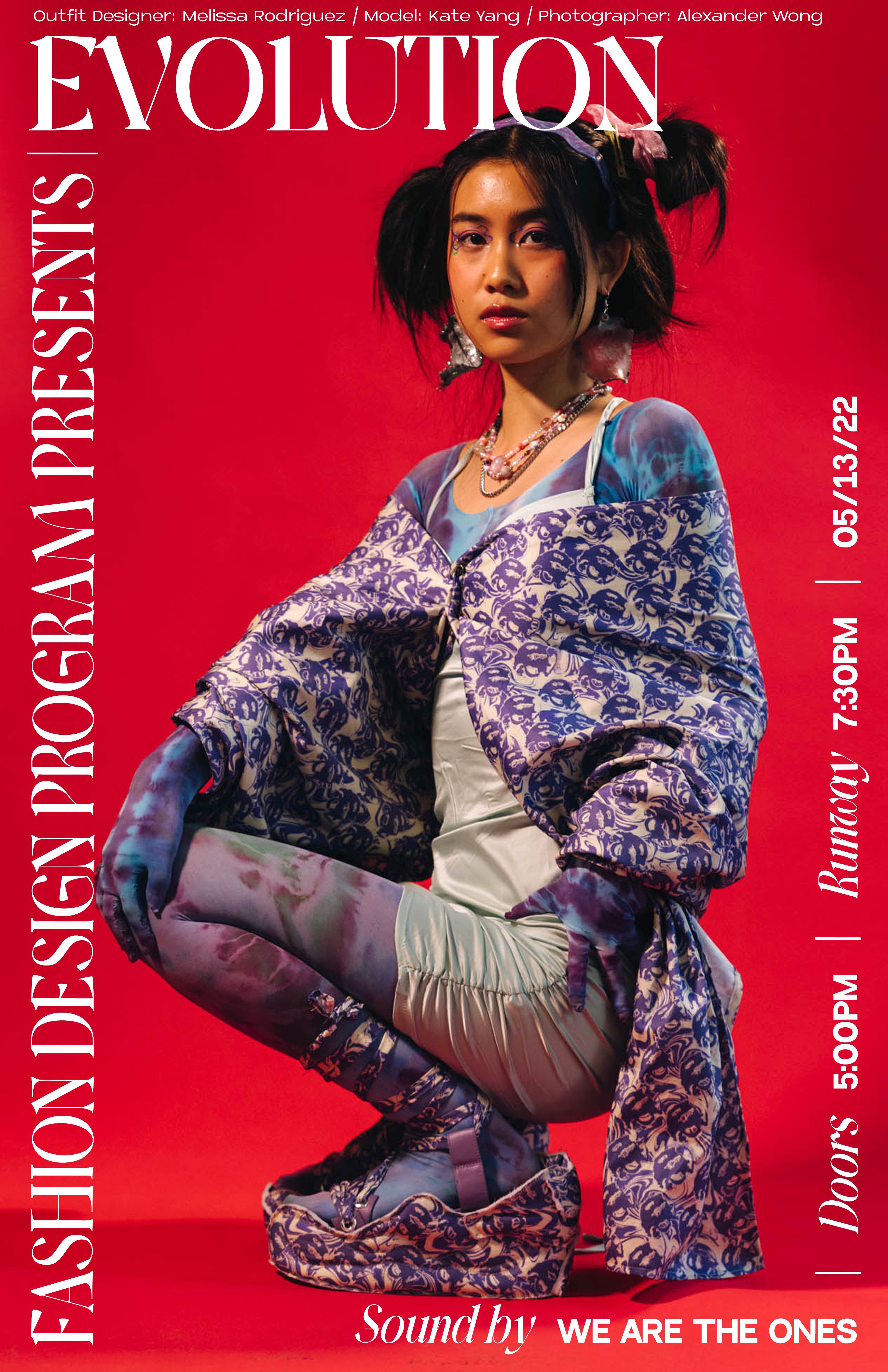 Organized by
Fashion Design Program
Event description
Come Celebrate CCA Fashion Design Program Fashion Runway showcasing 17 collections of class of 2022 graduating seniors. Along with the runway show, there will be 17 stationary pieces and AR displays.
Public Open Reception May 13, 2022
Doors | 5:00 PM
Runway Show | 7:30 PM
CCA Community Only Open Gallery May 14 - 15, 2022
Binbin Xiang
Claire Mermelstein
Fatima Mendez
Florence Yang
Grecia Rivera
Hanjuan Kristen Sun
Jason Lei
Kary Deng
Krystle Reynolds
Maya Hazen
Ruijie Yue
Ryan Gao
Simin Li
Siqi Wu
Xinyi Tong
Ziyao Wang
Melissa Rodriguez

Sound by We Are The Ones
We Are The Ones is an autonomous collective of Artist and DJ's organizing mutual-aid initiatives in the East Bay with communities targeted by state sanctioned violence and sociocultural marginalization.  We are passionate about creating Safe Spaces and empowering community through Creative Resistance - using art, music, and community engagement as transformative tools for social change. We are best known for our underground events, fundraiser dance parties, and our community focused creative support services that brings authentic, self determined representation to free range organic artists culture bearers creating from outside the margins.

Entry details
All attendees must register via Eventbrite. You must show your vaccination card at the door, and wear a mask while not drinking or eating in the gallery.
***Proof of COVID vaccination is required to attend and vaccination cards will be checked prior to entry to the main SF campus. Masks are required indoors. In the event that you test positive for COVID-19 within 48 hours after visiting CCA, please contact COVIDresponse@cca.edu.***