Future of Work
+

Add to calendar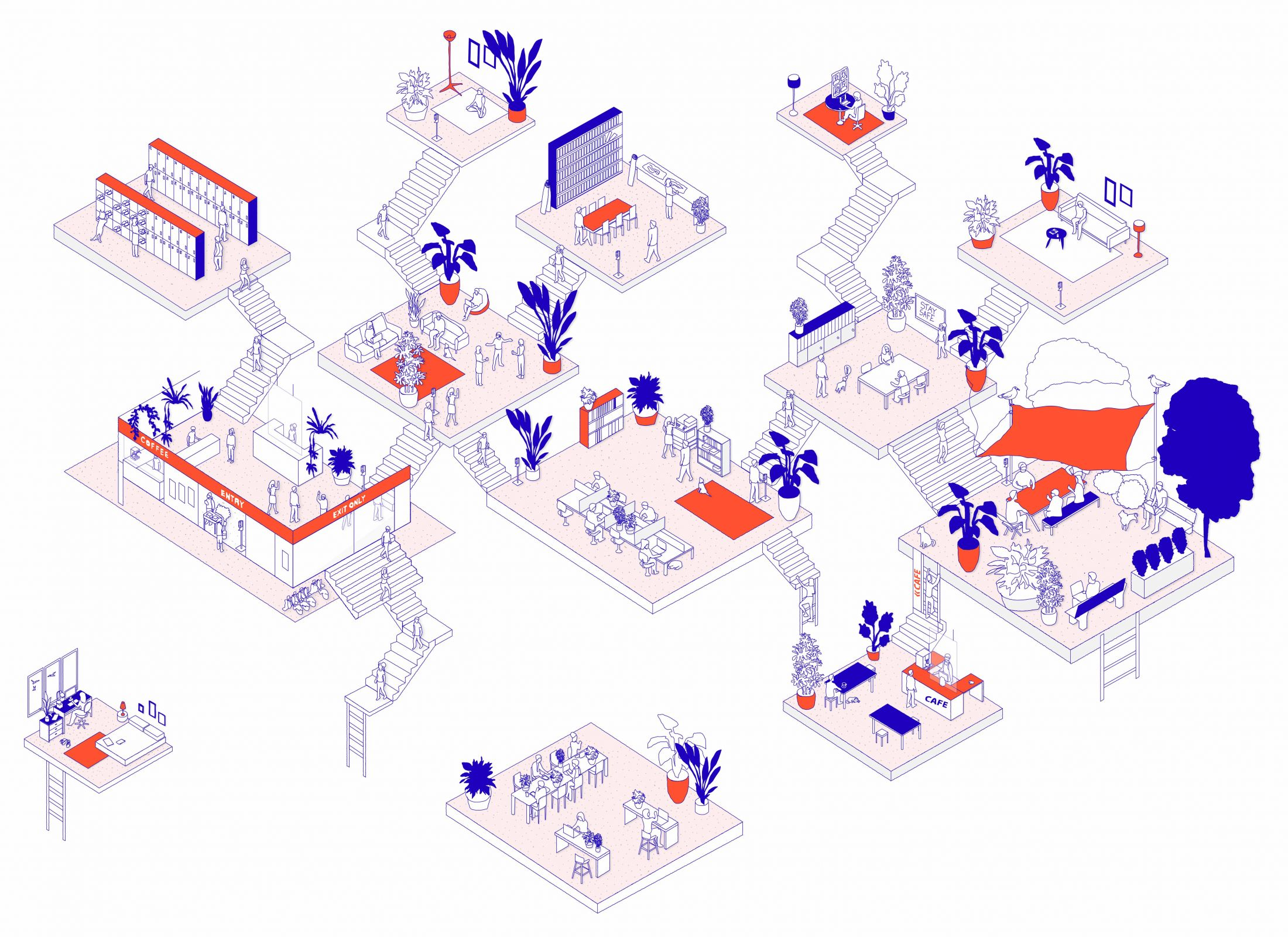 Organized by
CCA Architecture Division
Event description
This panel will convene leaders in the design field to engage contemporary questions and aspirations for our imminent and altered return to work and discuss the opportunities for inventing the post-pandemic workplace. Panelists include Amanda Stanaway (Principal at Woods Bagot), Verda Alexander (Co-founder of Studio O+A), and Lisa Hsiao (Senior Associate & Strategy Director at Gensler). Moderated by CCA Professor Cathrine Veikos and Chair of Interior Design, Amy Campos.
From Frank Lloyd Wright's light-filled Johnson Wax Headquarters to SOMs Lever House, the "office" has been the site of some of the most utopian ideas about American working life.  In 1958, inventor Robert Propst asked, "How much do we know about the office as a place for humans? What are its present aims? How well does it function?" The result of his research was the 1964 design of the reconfigurable components of the "Action Office" system for Herman Miller - the world's first open-plan office system. 
During the 1990s dot-com bubble, companies in competition for prime tech talent offered an office experience closer to a college campus, with casual seating, ping-pong tables, bicycle shops and open food buffets. By the 2000s, wireless connectivity and smaller and more powerful technology facilitated a nomadic workforce that conducted business remotely, operating from virtually anywhere. Increasingly, what we considered an "office" could be anything.
In 2020, the global pandemic accelerated the growth of this remote workforce, in ad-hoc home offices "locked down" to stop the spread of the virus. A recent survey by McKinsey Global Institute found that the  COVID-19 pandemic accelerated trends in digitization of employee interaction and collaboration by 87% and automation and artificial intelligence by 67%. With more work by humans done outside the office and more work done by robots in the office, Propst's questions elicit altogether different thoughts today. Join leading designers as they discuss the post-pandemic workplace.
Image courtesy of Studio O+A, Artist Sarah Hotchin.

Entry details
Free and Open to the Public