Lanterns of Sorrow and Hope: A Tribute to Those Who Had to Cross Borders
Lanterns of Sorrow and Hope: A Tribute to Those Who Had to Cross Borders
+

Add to calendar
Tue, Mar 1 2022, 10:30AM - 11AM
Nave | 1111 Eighth Street, San Francisco, California, 94107 View map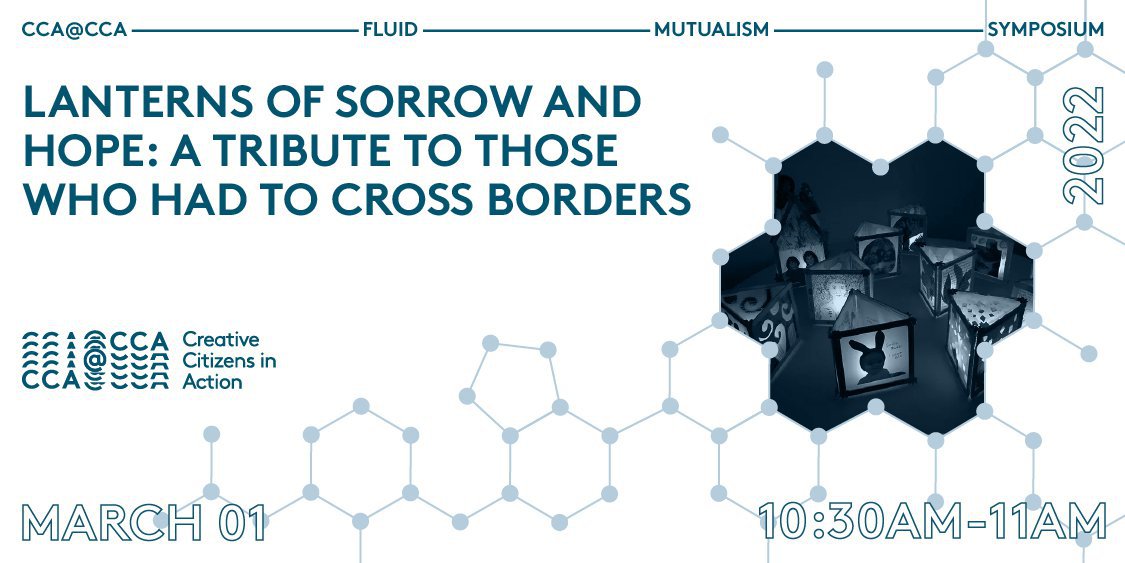 Organized by
Creative Citizens in Action (CCA@CCA)
Event description
Lantern Ceremony presented by students in Lydia Nakashima Degarrod's course ETHSM-3000-3: Migrants, Exiles, Refugees, honoring those lost in the global refugee crisis. The lanterns used in this ceremony were made in consultation with artist Na Omi Judy Shintani and will be lit by the students to symbolically guide the refugees in their crossings.
Entry details
Free and open to the CCA community.
This event is part of the CCA@CCA Fluid Mutualism Symposium and is funded by an endowment gift to support The Deborah and Kenneth Novack Creative Citizens Series at CCA, an annual series of public programs focused on creative activism.