Magical Meshing Models
+

Add to calendar
Mon, May 2 2022, 5PM - 7PM
Graduate Writing Center | 195 De Haro Street, San Francisco, CA, 94107 View map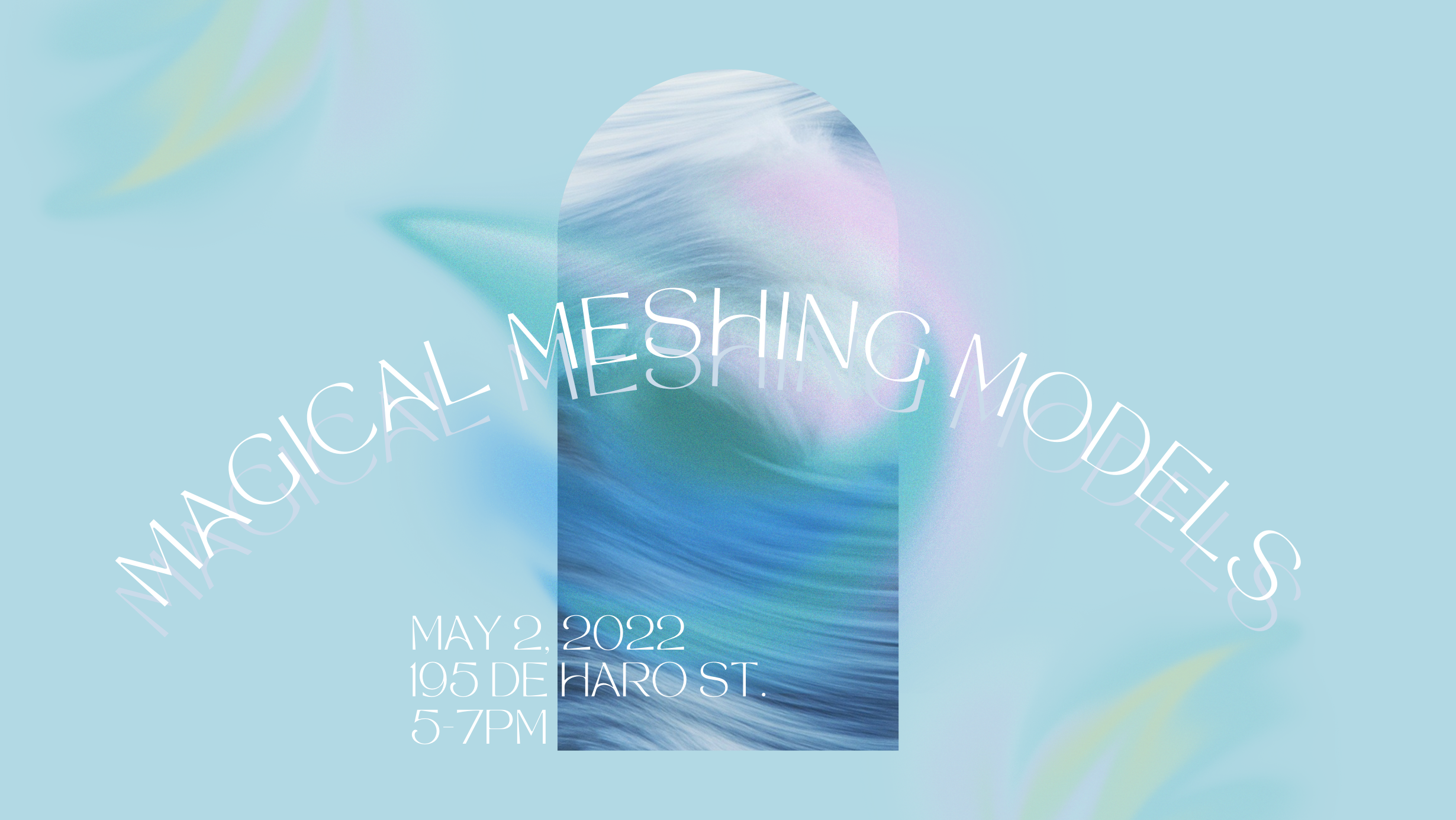 Organized by
Professor Mia Yinxing Liu and Graduate Students in Visual & Critical Studies: Theories of Identity, Difference, and Power
Event description
Our class has spent the semester reading, thinking, and writing about identity, difference, and power. Naturally, many of our discussions have focused on the stratifications of society and how such boundaries come into being. With this end-of-semester event, we want to bring people together in order to think about communal responsibility: what are models of building community? What is required to build community? How can we become more deeply attuned with our community members? There is a certain magical element when people collaborate and create with one another. This event will include a presentation of the class's final papers, a collaborative mural, and a special workshop led by our classmate Hannah Fhaye Oliver.
Entry details
Free and open to the public
For everyone's safety and comfort, kindly note that all event attendees who are eligible to be vaccinated against COVID-19 will be required to present proof of vaccination upon arrival and to wear masks at all times.
This program is part of the Creative Citizens in Action initiative at CCA (CCA@CCA), and is funded by an endowment gift to support The Deborah and Kenneth Novack Creative Citizens Series, an annual series of public programs focused on creative activism.