Sarah Lopez / Keynote Lecture for Make. Act. Resist: A Teach-In on Borders and Migration
Sarah Lopez / Keynote Lecture for Make. Act. Resist: A Teach-In on Borders and Migration
+

Add to calendar
Mon, Oct 19 2020, 6PM - 7:30PM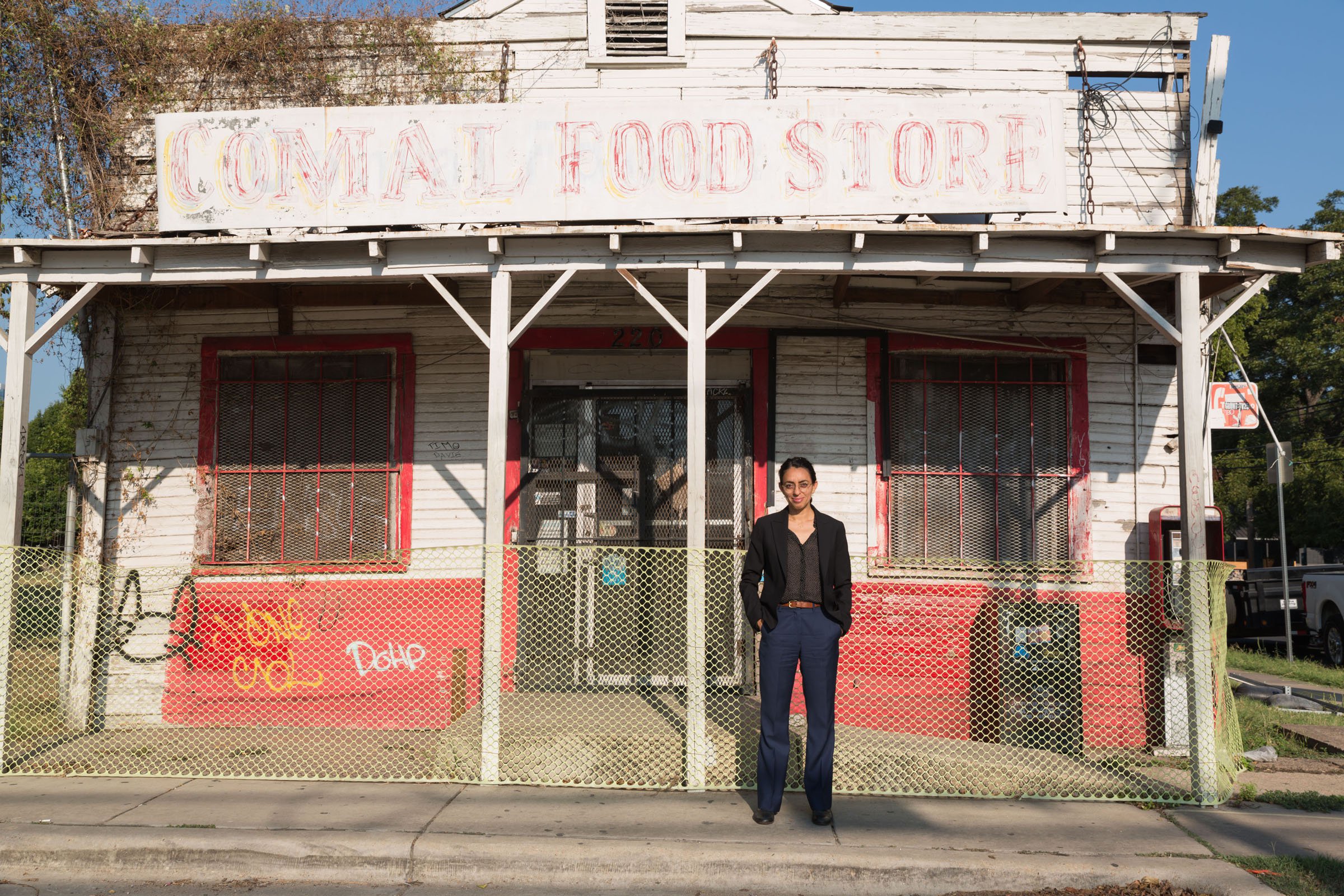 Organized by
Lead Organizers: Irene Cheng, Jose A. Brunner and Kim Anno.
Event description
Sarah Lopez, Associate Professor at the University of Texas at Austin, will give the opening keynote lecture for Make. Act. Resist: A Teach-in on Borders and Migration. Streaming live on Zoom.
Make. Act. Resist: A Teach-In on Borders and Migration
Over the last four years, artists and designers have deployed their skills to oppose Trump's anti-immigrant and nationalist rhetoric through critical artistic projects that build cross-border alliances and give voice to migrant experiences. This virtual teach-in will focus on art and design practices that address the politics of borders and migration. The aim of the "teach-in" is to simultaneously mobilize the CCA community while making scholarship and art public and outward facing.
Sarah Lopez is a built environment historian, as well as a migration scholar. Lopez' research focuses on the impact of migrant remittances—dollars earned in the U.S. and sent to families and communities in Mexico—on the architecture and landscape of rural Mexico and urban USA. By approaching architectural history within the context of migration, Lopez examines multiple sites across international borders, arguing that we must examine the spatial and built environment histories of discrete places simultaneously. Her book entitled, The Remittance Landscape: The Spaces of Migration in Rural Mexico and Urban USA, was published by the University of Chicago Press in 2015 and won the 2017 Kostof Book Award from the Society of Architectural Historians.

Make. Act. Resist is made possible by generous support from Creative Citizens in Action, the Architecture Division, the President's Diversity Steering Group, the Film Program, and the CCA Libraries.

Entry details
Free and open to the public.