POSTPONED: Make. Act. Resist: A Teach-In on Borders and Migration Keynote Lecture with Sarah Lopez and Ronald Rael
POSTPONED: Make. Act. Resist: A Teach-In on Borders and Migration Keynote Lecture with Sarah Lopez and Ronald Rael
+

Add to calendar
Mon, Mar 9 2020, 6:30PM - 8PM
Nave Alcove | 1111 8th Street, San Francisco, CA, 94107 View map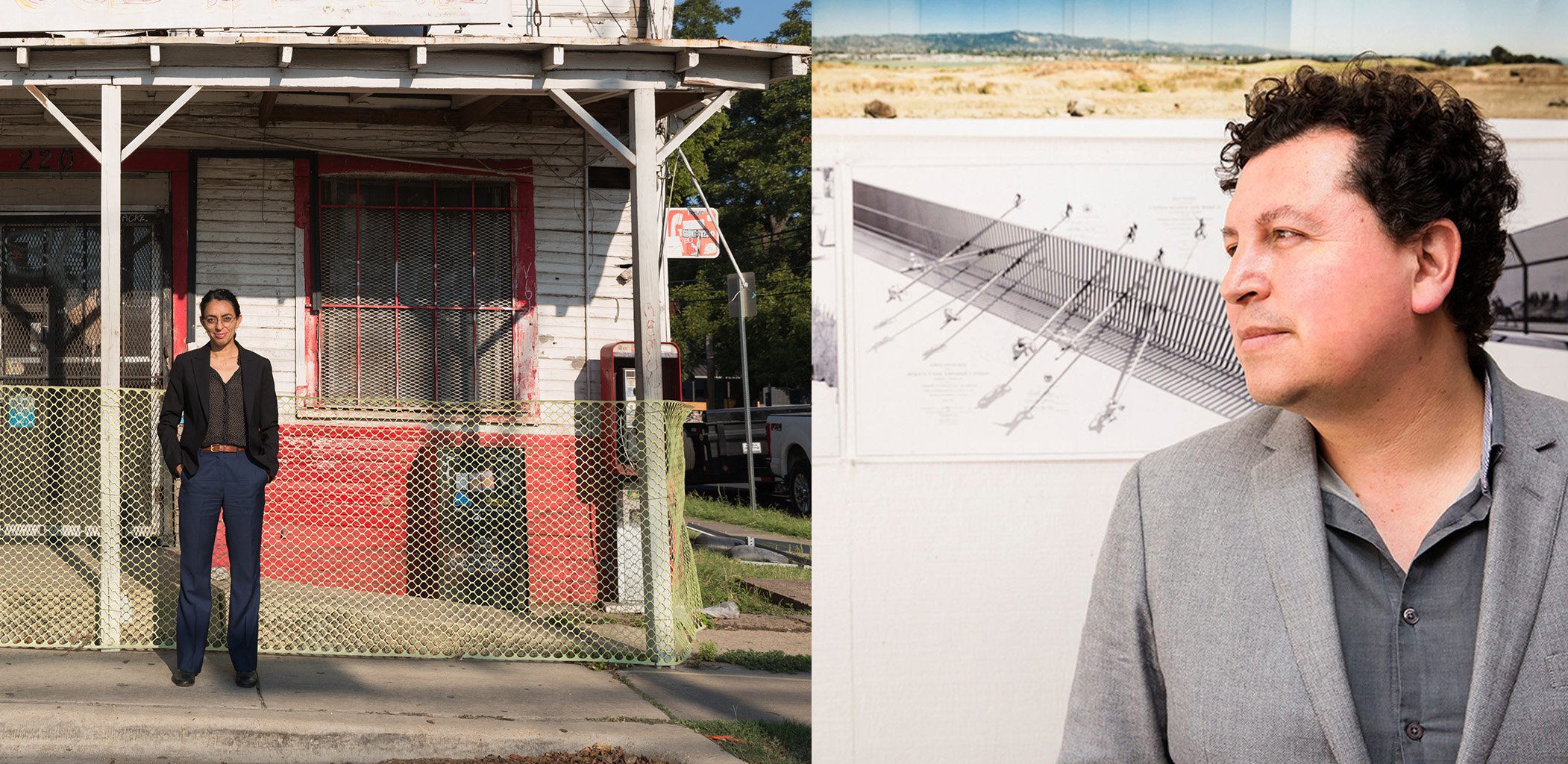 Organized by
Architecture Division
Event description
CCA Architecture Division is pleased to present Make. Act. Resist: A Teach-In on Borders and Migration with a Keynote Lecture by Sarah Lopez and Ronald Rael.
Sarah Lopez, a built environment historian and migration scholar, is an Assistant Professor at the University of Texas at Austin. Lopez' book entitled, The Remittance Landscape: The Spaces of Migration in Rural Mexico and Urban USA was published by the University of Chicago Press in 2015 and won the 2017 Spiro Kostof Book Award from the Society of Architectural Historians. Her current research on the architectural history of immigrant detention facilities contributed to the Humanities Action Lab's States of Incarceration national exhibit, on view from 2016 to 2019. Lopez was a Princeton Mellon fellow in 2016-2017, a Snell Fellow in 2017-2018, and is a faculty affiliate with American Studies, the Amos Rapoport Center for Human Rights and Justice, the Latin American Institute, and the Center for Mexican American Studies. She researches and teaches at the intersections of migration, ordinary landscapes, urbanism, and spatial justice.
Ronald Rael is an applied architectural researcher, author, design entrepreneur, and thought leader in the fields of additive manufacturing and earthen architecture. In 2014 Rael San Fratello (co-founded with architect Virginia San Fratello), was named an Emerging Voice by The Architectural League of New York—one of the most coveted awards in North American architecture. As an associate professor of architecture at the University of California, Berkeley, he is the Director of the printFARM Laboratory (print Facility for Architecture, Research and Materials), holds a joint appointment in the Department of Architecture, in the College of Environmental Design, and the Department of Art Practice and is both a Bakar and Hellman Fellow. He often teaches graduate design thesis, undergraduate courses on Design & Activism, and has twice directed the one year post-professional Master of Architecture program, Studio One.
Entry details
Free and open to the public.
This event is being held in a wheelchair accessible building. Visitors may be asked to show identification and sign in at the entrance to the building. The lecture room is wheelchair accessible, with moveable seating, and located near gender-specific wheelchair accessible bathrooms. ASL interpretation will not be offered at the event. The lecture uses a slide presentation. All content from the slides will be read aloud or described. Please email access questions to sarahmeftah@cca.edu.