Modernism and the Appropriation of Black Women's Bodies - A Panel Discussion
Modernism and the Appropriation of Black Women's Bodies - A Panel Discussion
+

Add to calendar
Thu, Apr 13 2023, 4PM - 5:30PM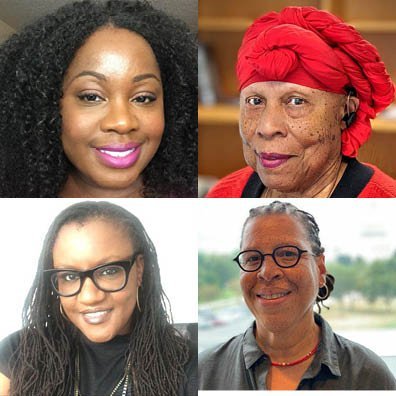 Organized by
CCA Graduate Visual & Critical Studies
Event description
Featuring Elizabeth Hamilton, Jontyle Theresa Robinson, and Shantay Robinson, and moderated by Jacqueline Francis, this panel is the first program of "Contested Bodies: Black Women in Art and Culture," a convening series that is supported by a Terra Foundation for American Art grant and the participating institutions--California College of the Arts, the Maryland Institute College of Art, Tulane University, the University of Pennsylvania, and the University of Texas-Austin.
To register in advance for this webinar, click here.

Elizabeth Hamilton, PhD, is an assistant professor at Fort Valley State University and art historian whose research focuses on visual culture of the African diaspora, feminism, and Afrofuturism. Her first book is Charting the Afrofuturist Imaginary in African American Art (Routledge), which is the winner of the Wyeth Foundation for American Art Publication Grant. Dr. Hamilton has published research in Nka: The Journal of Contemporary African Art, African Arts, the International Review of African American Art, Harper's Bazaar, Smithsonian Voices, and CAA Reviews. She received the National Women's Study Association: Women of Color Caucus Essay Award for "Abandoning the Negress and Recovering Laure in Manet's Olympia." She curated an exhibition, A Different Mirror: (re)Imagining Black Womanhood at the Tubman African American Museum in Macon, Georgia. Dr. Hamilton participated in the Art Writing Workshop, which is a partnership between the International Art Critics Association/USA Section (AICA/USA) and The Andy Warhol Foundation Arts Writers Grant. She completed her master's and doctorate at the University of Florida's School of Art and Art History, where she was a McKnight Doctoral Fellow. Before that, she received a Bachelor of Fine Arts from the University of Wyoming.
Jontyle Theresa Robinson is a curator and art historian. At present, she is a United Negro College Fund Mellon Fellow at the National Humanities Center in Research Triangle Park, North Carolina. Organizer of "Bearing Witness: Contemporary Works by African American Women Artists," an exhibition that toured the United States in 1996, Professor Robinson is conducting research to expand the original project in celebration of its thirtieth anniversary. "Revelations from Bearing Witness, 2026" will consider women artists from Africa, North and South American and the Caribbean. Among Professor Robinson's important exhibitions are "Three Masters: Archibald Motley, Eldzier Cortor, and Hughie Lee Smith" (Kenkeleba Gallery, 1998) and "The Art of Archibald John Motley, Jr." (Chicago Historical Society, 1991). The latter exhibition laid the foundation for  the Whitney Museum of American Art's "Archibald Motley: Jazz Age Modernist" (2015). In 2016, Robinson conceptualized the Alliance of Historically Black Colleges and University (HBCU) Museums & Galleries, a coalition of fourteen art and culture institutions dedicated to the diversification of the museum and art world through the preparation and training of outstanding students and recent alumni from HBCU museum studies, art conservation, archives, and art and art history programs. The Alliance also  supports the preservation, sustenance, and operations of our member museums and galleries and their collections and staff. Professor Robinson is the inaugural director of the Alliance.
Shantay Robinson is a doctoral candidate in the Writing and Rhetoric program at George Mason University. She received a Master of Fine Art in Writing from Savannah College of Art and Design. She is a lecturer of first-year writing at Howard University. Her interests include visual rhetoric and Black Art. Shantay is a freelance art writer at Smithsonian Magazine, ARTNews, and Washington City Paper. She has moderated and sat on panels at Art and Agency: Exploring the African American Quilting Tradition and Black Talk, Back Talk Capacities of Criticism at Prizm Art Fair. She also served as a visual arts judge at Shreveport Regional Council's Critical Mass 8 Art Competition. She presented papers about art and education at several conferences and has been published in Teaching Artist Journal and International Review of African American Art.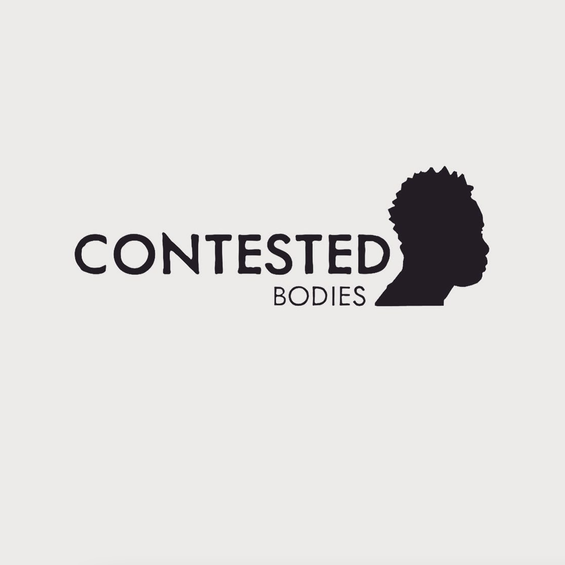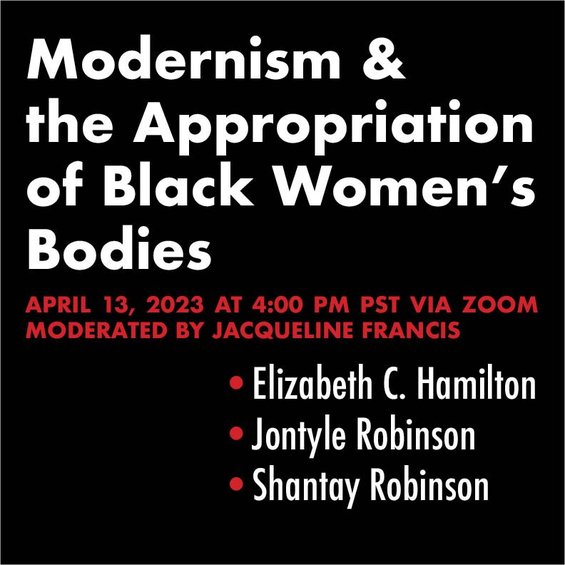 Entry details
Free and open to the public