2020 Women to Watch: Surfacing Histories Sculpting Memories
2020 Women to Watch: Surfacing Histories Sculpting Memories
+

Add to calendar
Tue, Sep 3 2019, 12PM - Fri, Oct 4 2019, 5PM
CCA Hubbell Street Galleries | 161 Hubbell Street, San Francisco, CA, 94107 View map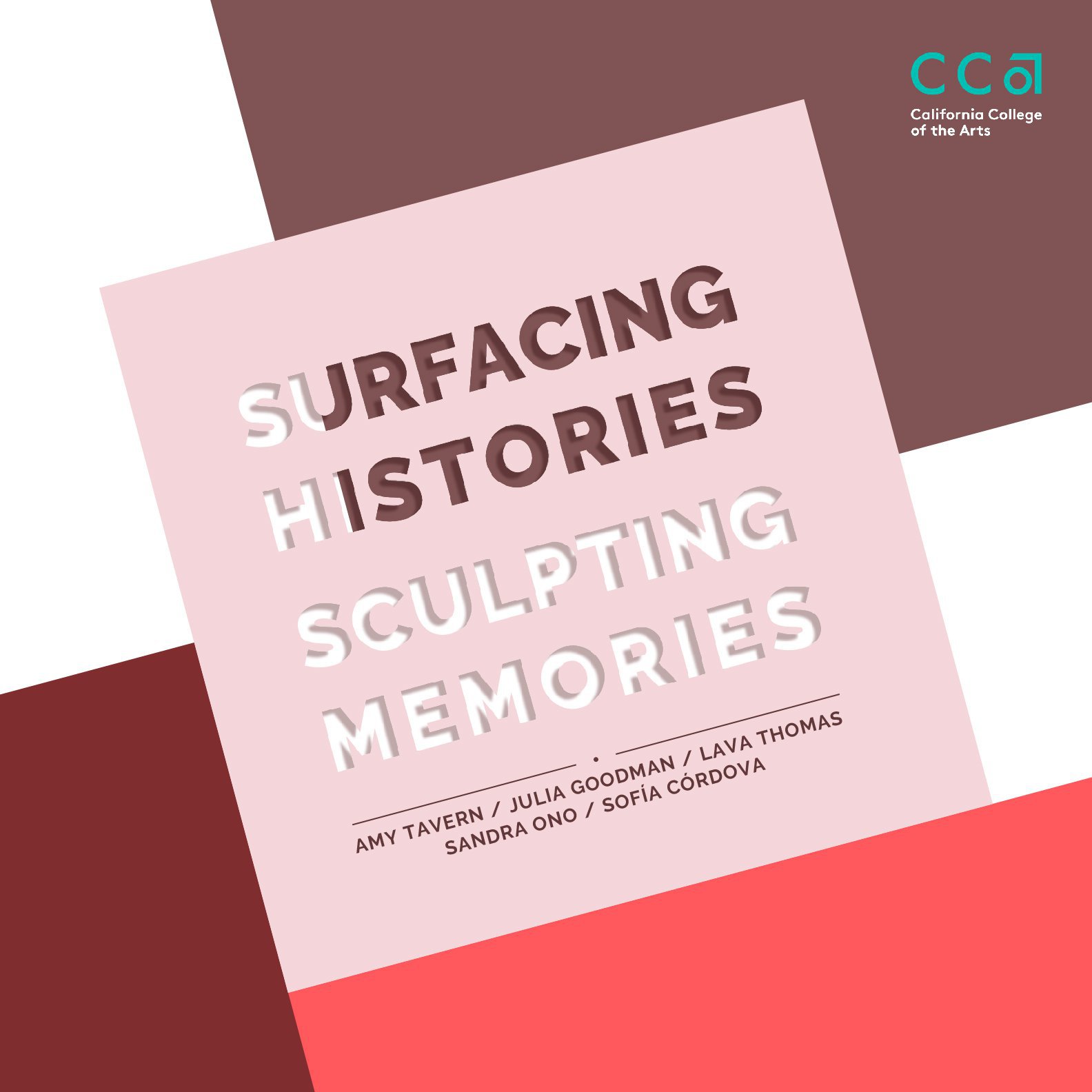 Organized by
Supported by the San Francisco Advocacy for the National Museum of Women in the Arts in conjunction with the NMWA 2020 Women to Watch exhibition series
Event description
Held in conjunction with the National Museum of Women in the Arts 2020 Women to Watch exhibition series, Surfacing Histories Sculpting Memories features work by five exceptional Bay Area artists working with paper: Sofía Córdova (MFA, 2010), Julia Goodman (MFA, 2009), Sandra Ono, Lava Thomas (BFA, 1999), and Amy Tavern (MFA, 2017).
Amy Tavern literally deconstructs and reconstructs her media through manual manipulation. Also engaged in the process of deconstruction and reconstruction, Sandra Ono utilizes ubiquitous and quotidian products that communicate a strength belied by their ephemerality. Julia Goodman explores paper's gendered associations. Rag Sorters (1964) makes visible the invisible work of women who labored sorting rags for their reuse in paper mills. Lava Thomas also recasts and recovers histories, specifically stories of women's resiliency and leadership in civil resistance. Sofía Cordóva's work also gestures towards forgotten histories, referencing the erasure of histories of the African diaspora, particularly within descendants of the slave trade in the Caribbean. 
This exhibition is supported by The San Francisco Advocacy for the National Museum of Women in the Arts and was curated by Claudia Schmuckli, curator-in-charge of contemporary art and programming at the Fine Arts Museums of San Francisco.
Entry details
CCA Hubbell Street Galleries
Free and open to the public
Opening Reception: Thursday, September 5, 5:30–7:30pm
Gallery hours: Mon.–Fri. noon-5pm; Thurs. noon–7:30pm