Re-Futuring: Designing a Lifeboat
Re-Futuring: Designing a Lifeboat
+

Add to calendar
Thu, Jun 23 2022, 5PM - 6PM
Suite 201 | Shack 15, 1 Ferry Building, San Franciso, CA, 94111 View map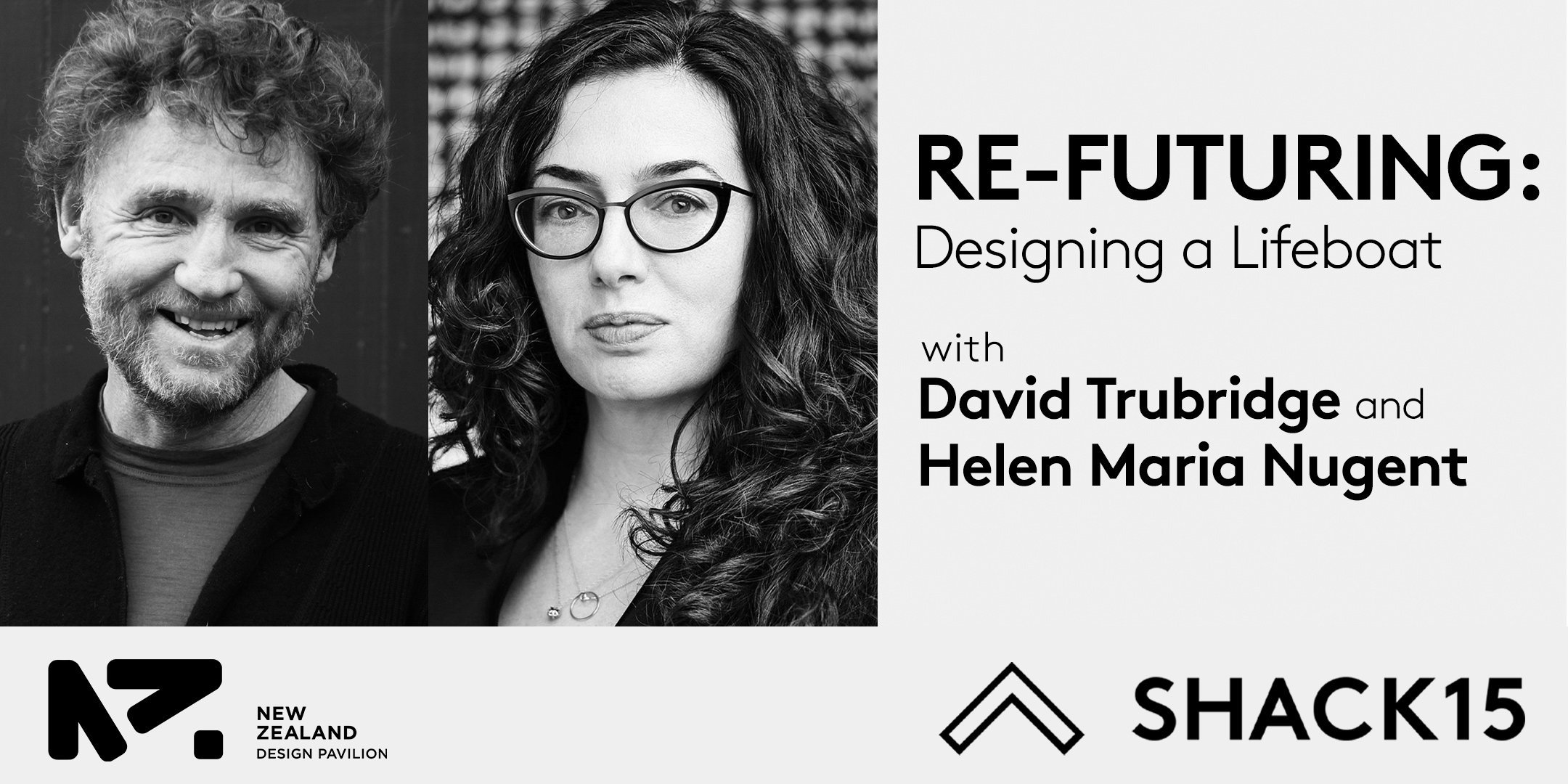 Organized by
CCA Design Division
Event description
Happy Hour will follow after the the event

Imagine all of humanity is on the Titanic: we can see the iceberg ahead. We know that the oversized ship is unable and/or unwilling to change its unsustainable course. What if our design community grabbed a lifeboat, jumped shit and set out on a different course? Can our smaller, more nimble vessel be steered to avoid danger and find a better way....to Refuture? 
Join John David Trubridge and Helen Maria Nugent in conversation, as they discuss how we, as responsible creators, might build this lifeboat and where we might take it.
David Trubridge has a long and rich history with California College of the Arts (CCA) including guest lectures, teaching classes and collaborations. The relationship is continued with Helen Maria Nugent, the current Dean of Design, as both discuss the role of design in addressing the most pressing issues we face in society. This session is sure to intrigue, inform, educate and entertain those who attend. 
This event is part of the SF Design Week and is hosted by Shack 15 and the New Zealand Design Exhibition that runs from June 20, 2022 - July 1, 2022. More information on the NZ Design Pavilion can be found here: 
It is often said that New Zealanders are the world's friendliest people. That is no small part due to their deep-rooted belief in the value of people. They believe in elevating humanity, creating spaces that are good for people, and connecting them with the natural world. The link below accesses a page of all of the events for the duration of the New Zealand Design Exhibition: 
Another event to note with a CCA faculty member, Leslie Roberts and David Trubridge. It is a book launch for the book, "The Other Way". More information can be found here:
Eventbrite Link for The Other Way Book Launch

We look forward to seeing you at these events.