Spring 2023 Animation Show
Spring 2023 Animation Show
+

Add to calendar
Thu, May 4 2023, 5:30PM - 8:30PM
The Historic Roxie Theater | 3117 16th St, San Francisco, CA, 94103 View map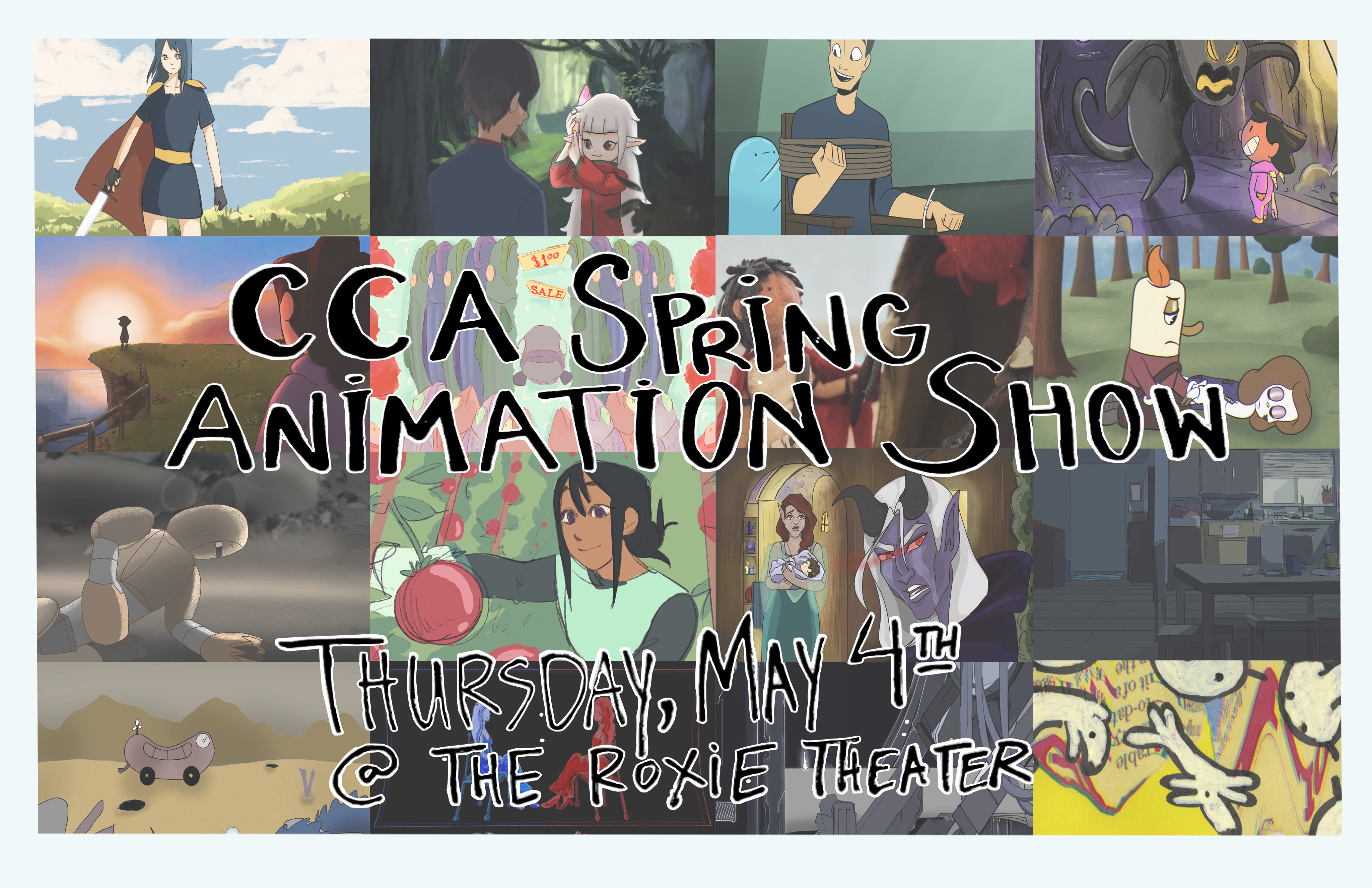 Organized by
Animation Program
Event description
The Animation Program team is excited to invite you to the Animation Spring 2023 Showcase!
The special evening will be on May 4th at the Historic Roxie Theater. The reception will begin at 5:30pm and call-time is at 6:30pm. Due to limited seats, a ticketing system will be placed to ensure that the graduating seniors and their families receive priority seating. Tickets are free and will be handled through Eventbrite. 
At this time, all tickets are SOLD OUT. Thank you for bearing through the Animation Showcase Ticket system. 
Reception begins 5:30pm at 518 Valencia St, San Francisco, CA 94110.  
There is not a lot of parking available, we recommend taking public transportation if possible. Both 518 Valencia venue and the Roxie are walkable from the 16th Street/Mission Bart Station. If you are coming from CCA to the Roxie, wait for 22 Bay Street MUNI Bus on 16th Street and Wisconsin; get off 16th and Valencia Street. The Roxie is also accessible from the 14, 33, 49, and 55 MUNI bus line.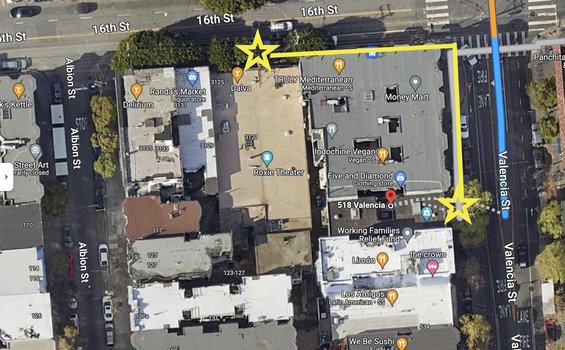 The screening will begin at 6:30 at the Roxie theater, 3117 16th Street at Valencia. 

Entry details
Tickets are sold out.