Steamy windows: a group photo exhibition on be-longing
Steamy windows: a group photo exhibition on be-longing
+

Add to calendar
Tue, Apr 25 2023, 3PM - Tue, May 2 2023, 12PM
PLAySPACE Gallery (N21) | 1111 Eighth Street, San Francisco, CA, 94107 View map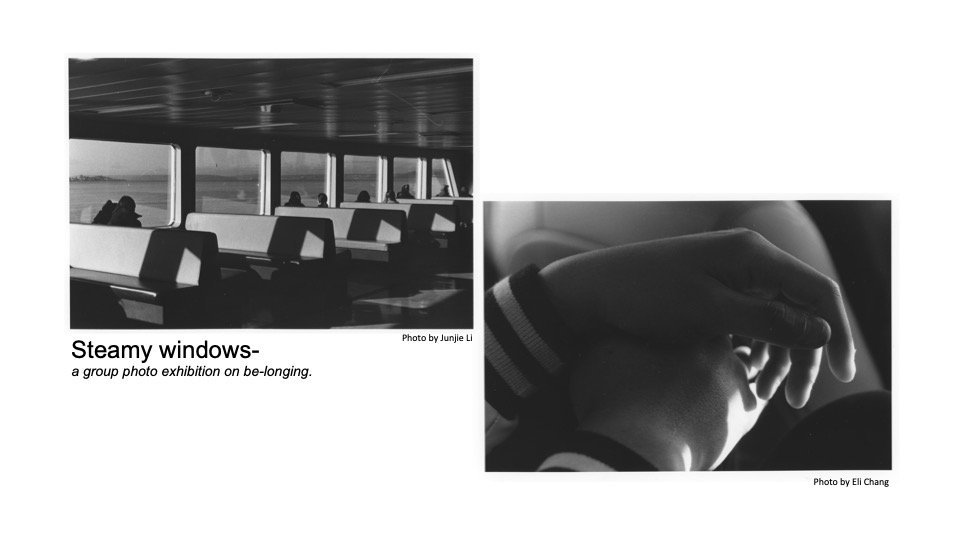 Organized by
Ebti Shedid and Shao-Feng Hsu, Teaching Fellows, Photography
Event description
How did you find this place? I asked while we were having delicious food.
He said: You can never go wrong with a steamy window!
Though we come from two different cultures, this image immediately resonated with me. I guess we are always looking for places of comfort and community. For someone, a steamy shop window means good food and comfort.
A lot of people are moving between countries and cultures for a variety of reasons. And no matter where we are we will always keep our eyes out for cues and spaces that can contain us or at least give us a brief moment of warmth we so often need.
In photo TOOLS 1 class, teaching fellows Ebti Shedid and Shao-Feng Hsu are teaching nine students how to master the basics of black and white photography and darkroom printing. And at the end of the semester, they will put together a show thinking about belonging and how it looks, using their newly acquired skills.
The show will look at these moments.
Moments when we seek steamy windows to find comfort and community.
Entry details
Free and open to the public.
This exhibition is funded by an endowment gift to support The Deborah and Kenneth Novack Creative Citizens Series at CCA, an annual series of public programs focused on creative activism.