Transecologies
+

Add to calendar
Tue, Feb 19 2019, 12PM - Fri, Mar 22 2019 5PM View map
161 Hubbell Street, San Francisco, CA 94107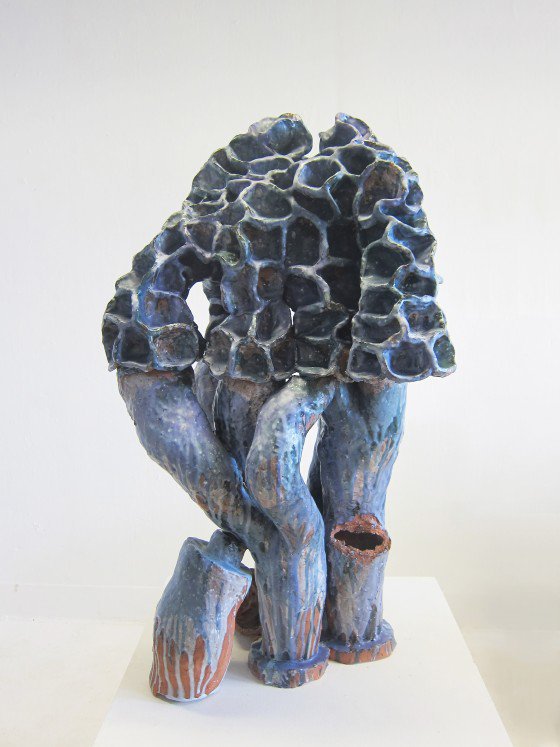 Organized by
CCA Exhibitions
Event description
This collaborative exhibition brings together the work of three transgender artists — Craig Calderwood, Nicki Green and Jordan Reznick — with trans scholar Mat Fournier, to traverse themes related to transecologies. Transecology describes a way of relating to nature without assimilating into norms for bodily life dictated by heteronormative traditions, myths and sciences. The trans body is normally perceived as unnatural — either as an aberration, a monstrous anomaly, or an artificial construction of medical technological intervention. Instead the works of Calderwood, Green and Reznick describe the trans relationship to nature as one of both fact and imaginary. Embracing trans phenomena as nature uncontained, these artists show transgender life on earth to be deeply historical, radically propagative and presently imperative. Green's ceramic mushrooms grow themselves stubbornly and unstoppably, contaminating the gallery space with queer spores. Calderwood's low craft textile paintings and sculptures use nature as the symbolic vehicle to disseminate trans histories. Reznick's photographic portraits beckon the viewer into earthly spaces that are both familiar and peculiar. Across the works the repetition of forms, patterns and gestures compose an ecology that is at once natural and impossible. Transecologies invites viewers to cross into an uncharted environment of art outside of norms for creation/Creation.
Accessibility 
All public areas of the gallery at 161 Hubbell Street are ground level and wheelchair accessible. A detailed floor plan of the gallery is available HERE. Please note that in this exhibition, there are three sculptures (max 26" wide/deep), two of which are placed in corners, the third of which is placed ~30" from a window in the center space.
Image: Nicki Green, Morel Figure with Prosthesis, 2017. Glazed earthenware and felt, 37 x 22 x 21 inches.
Entry details
CCA Hubbell Street Galleries
Opening reception: Fri., Feb. 22, 5:00-7:00 p.m.
Panel discussion and closing reception: Thurs., Mar. 21, 5:30-7:30 p.m.
Gallery hours: Mon.-Fri., 12:00-5:00 p.m.; Thurs., 12:00-7:30 p.m.; Closed Saturday & Sunday