Transparency, Adaptability & Nourishment: Water as a Central Cultural Element of the Nations with Toltek Heritage
Transparency, Adaptability & Nourishment: Water as a Central Cultural Element of the Nations with Toltek Heritage
+

Add to calendar
Wed, Mar 2 2022, 11AM - 12PM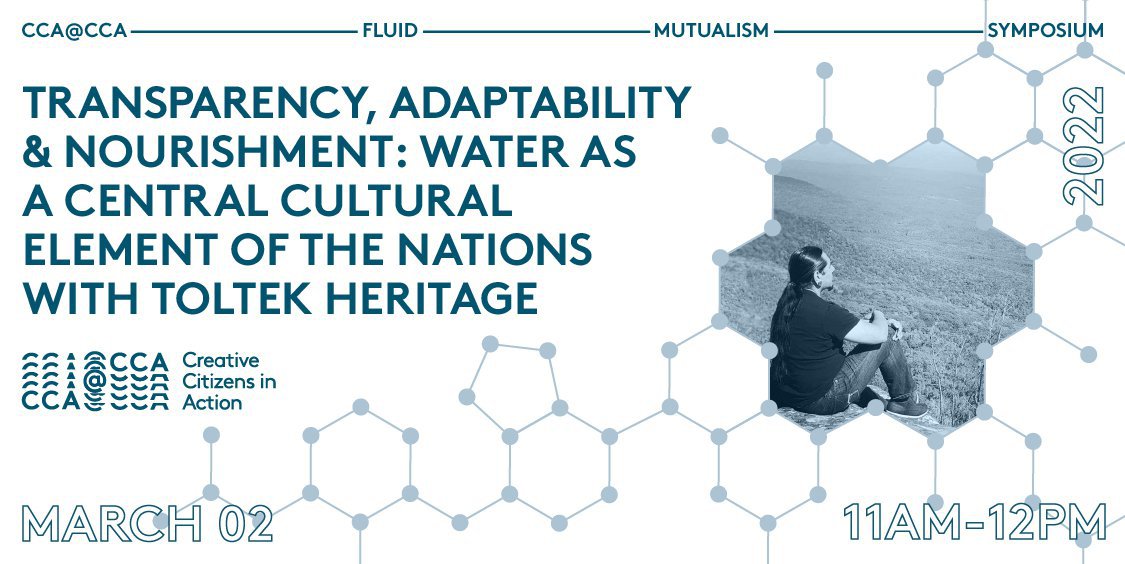 Organized by
Creative Citizens in Action (CCA@CCA)
Event description
Akaxe Yotzin Gómez comes from a long line of Nahua tradition. As a child he received instruction in the fundamental disciplines of Nahua traditions from his father, which also included numerous traditional Indigenous ceremonies in Sierra Norte de Puebla. His journey as a Mazehual began from birth in which he dedicated his time for half of each year under the direction of his teachers Xiuhmitzin and Alfredo Huitzilmazatzin.
Since 1999 to today, Akaxe has been profoundly committed to researching, preserving, applying, and sharing the ancestral knowledge of the Toltekatl. Having taught the ancient arts, sciences, philosophies and disciplines throughout the globe in Mexico, various countries in Europe and throughout the United States.
In 2013, Akaxe launched Nahua Lessons / Machtia Toltekatl as Founder and Head Teacher with his duality Ixpahuatzin in which he continues to build upon the foundations in various cities and countries, with a network of individuals, groups, schools, businesses and organizations committed to preserving and applying the vast and profound knowledge of the natives of Anahuak and indigenous Toltekayotl of all lands.
Entry details
Free and open to the public.
This event is part of the CCA@CCA Fluid Mutualism Symposium and is funded by an endowment gift to support The Deborah and Kenneth Novack Creative Citizens Series at CCA, an annual series of public programs focused on creative activism.