uncontained: categories always leak
uncontained: categories always leak
+

Add to calendar
Fri, Apr 28 2023, 5PM - Sat, May 13 2023, 6PM
The Wattis Institute | 360 Kansas Street, San Francisco, California, 94107 View map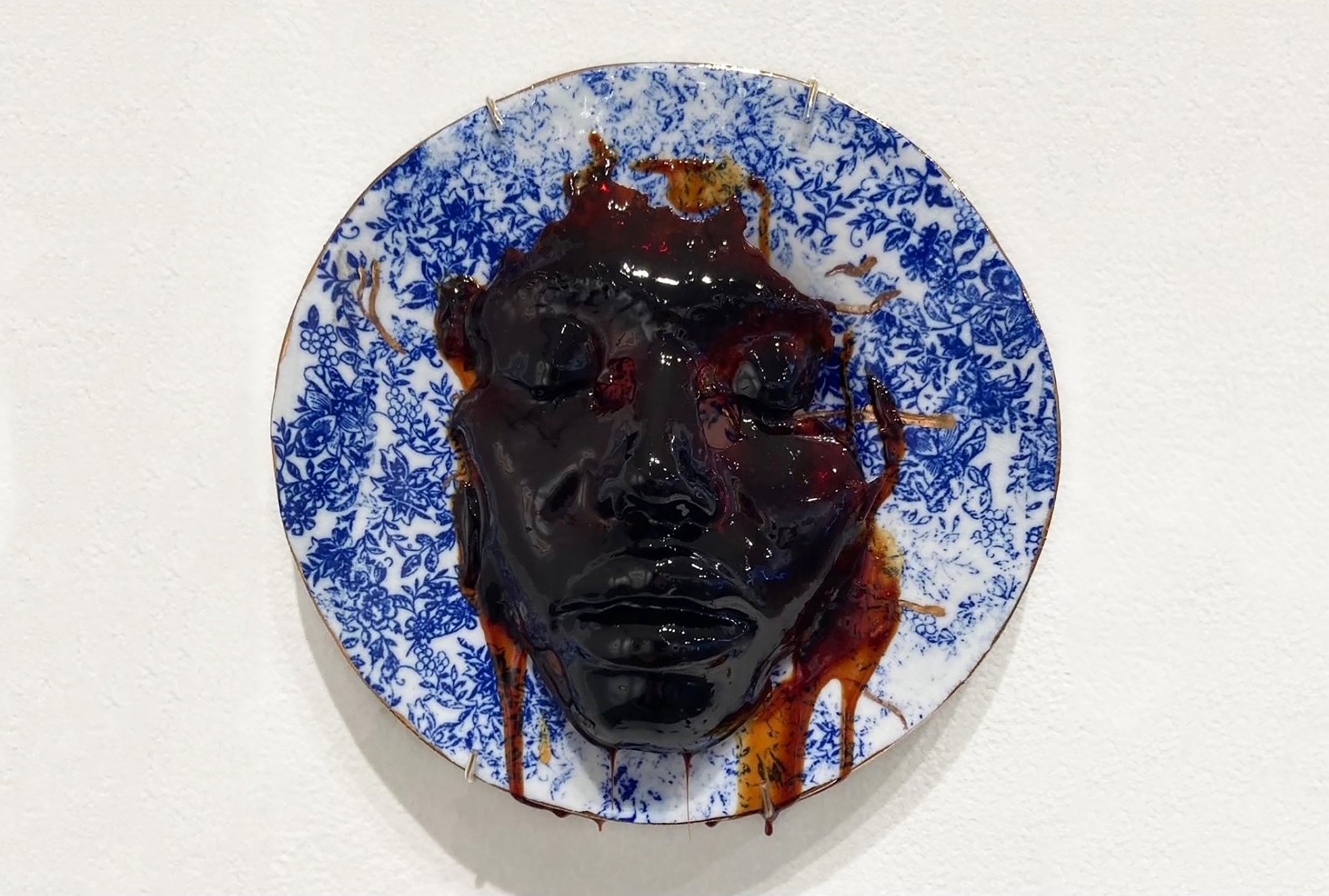 Organized by
Graduate Program in Curatorial Practice Class of 2023
Event description
Opening Reception: Friday, April 28, 5–8pm
uncontained: categories always leak navigates colonial power, museological plunder, and global consumption through the concept of containment. With the vase as our point of departure, we address and break apart the physical force of containment as manifested in tightly controlled museum settings. Exhibiting artists use vases, vitrines, or vessel-like forms to trace global power dynamics while also addressing broader concepts of value, spillage, and emptiness. We ask, how does containment relate to identity, culture, and power? What, or who, is being contained? How are artists breaking free of restraints, liberating what is confined, flowing over and beyond their containers?
The five artists—Candice Lin, Cathy Lu, LaRissa Rogers, Cammie Staros, and Stephanie Syjuco—unearth the hidden histories of colonial goods to connect material culture with human experiences.
Curated by the CCA Graduate Program in Curatorial Practice Class of 2023: Julianna Heller, Zoë Latzer, and Meghan Smith.
A limited-edition print publication is available to purchase for $15. It features artwork documentation, original essays by the curators, artist interviews, and newly commissioned inserts by Consuelo Tupper Hernández and Shao-Feng Hsu.
Image: LaRissa Rogers, Licked Until Your Tongue Rubbed Raw, 2022-23. 15 handmade painted porcelain plates, candied brown sugar skins, saliva, unplugged microphones. Dimensions variable. Image courtesy of the artist and Second Street Gallery. Photo credit: Stacey Evans.
Entry details
Gallery Hours:
Wednesday – Saturday, noon–6pm
Closed Sunday, Monday, Tuesday