Urbanism Beyond Corona, Part I
Urbanism Beyond Corona, Part I
+

Add to calendar
Mon, Nov 16 2020, 9AM - 10:30AM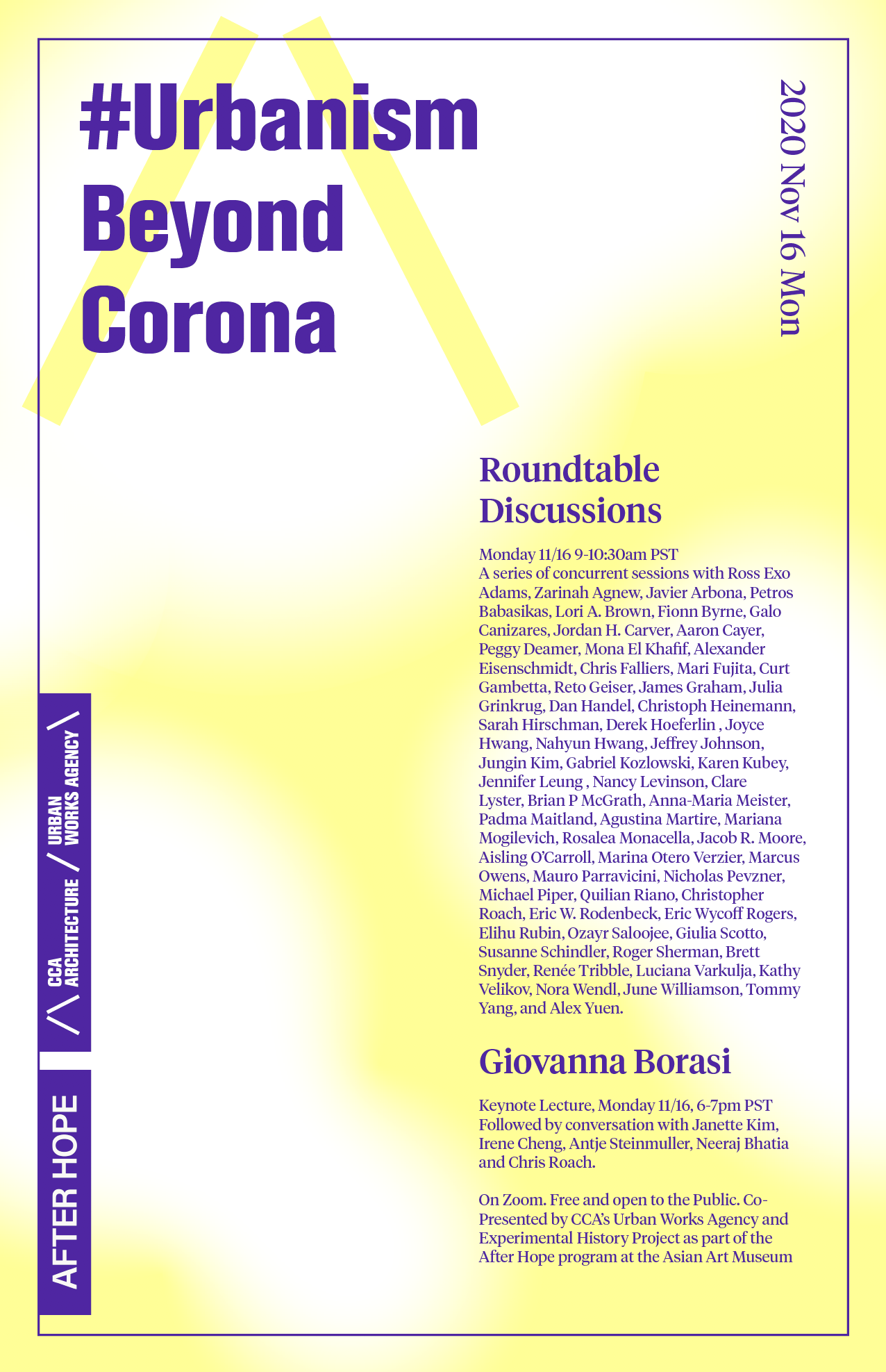 Organized by
CCA Architecture Division
Event description
This conference considers #UrbanismBeyondCorona, a series of Instagram posts initiated by the Urban Works Agency and the Experimental History Project, teaching and research labs in the architecture division at CCA. From June to July 2020, 118 architects, urbanists and scholars of the built environment offered predictions, warnings, gifts, hacks, instruments, prompts, and questions that reflected on the role designers and urban actors can play in shaping cities after Covid-19. 
The conference opens with multiple, concurrent roundtable discussions involving series participants connected by theme.
Presented by CCA's Urban Works Agency and Experimental History Project.
Entry details
Free and Open to the Public.