On/View: Virtual Exhibition Walkthrough with Artist Jen Bervin
On/View: Virtual Exhibition Walkthrough with Artist Jen Bervin
+

Add to calendar
Fri, Apr 23 2021, 1PM - 2PM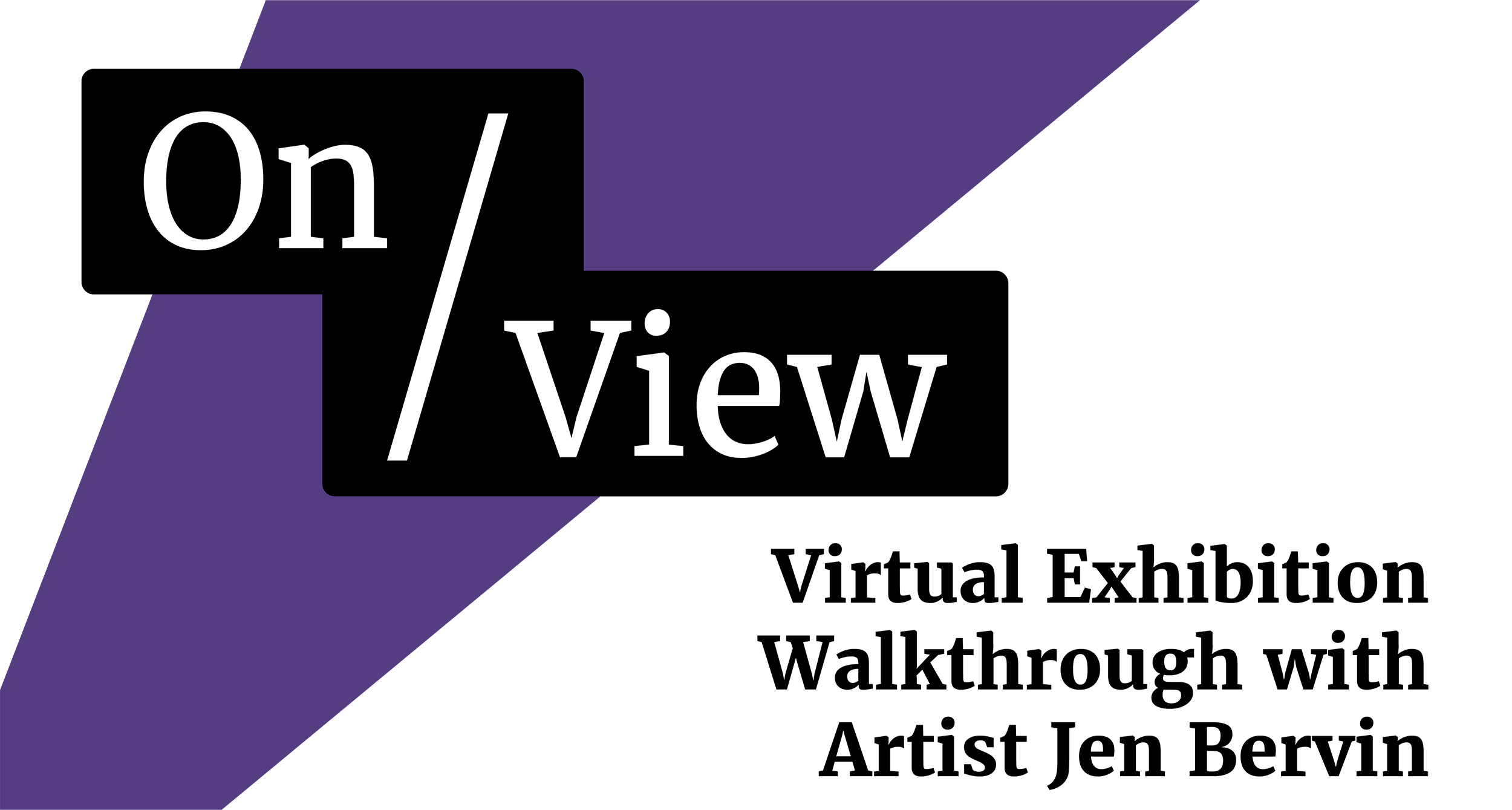 Organized by
CCA Exhibitions
Event description
Join us for a virtual walkthrough of Jen Bervin's new exhibition Jen Bervin: Doing And Undoing at Catharine Clark Gallery led by the artist. Encompassing fiber works, installation, and video, Jen Bervin's presentation draws on the poetic tensions of text/textile, inviting viewers to reflect on language as a material and technology for intimate forms of connection.
Hosted by CCA Exhibitions and organized and moderated by Emily Markert, On/View aims to create a virtual space wherein students can engage in regular dialogue with each other and with emerging and established local artists in a casual yet informative way. The series features tours and discussions with artists and gallerists in San Francisco and Oakland.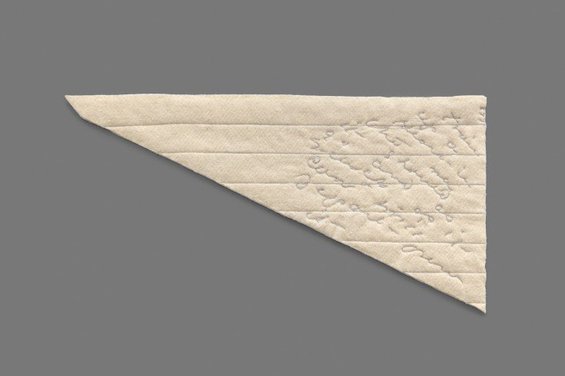 Jen Bervin, Close Reading 877: Train up a Heart, 2021. Hand-dyed cotton batting, blue rule, muslin, mull, and silver thread, 28 1/2 x 14 1/2 inches.

Entry details
This event is designed for graduate students but open to everyone.
Registration required.
Admission free.