Web of Life: On Mycelium, Indigenous African Spirituality & Mushroom Cultivation
Web of Life: On Mycelium, Indigenous African Spirituality & Mushroom Cultivation
+

Add to calendar
Mon, Apr 4 2022, 12PM - 3PM
Nave Alcove | 1111 Eighth Street, San Francisco, California, 94107 View map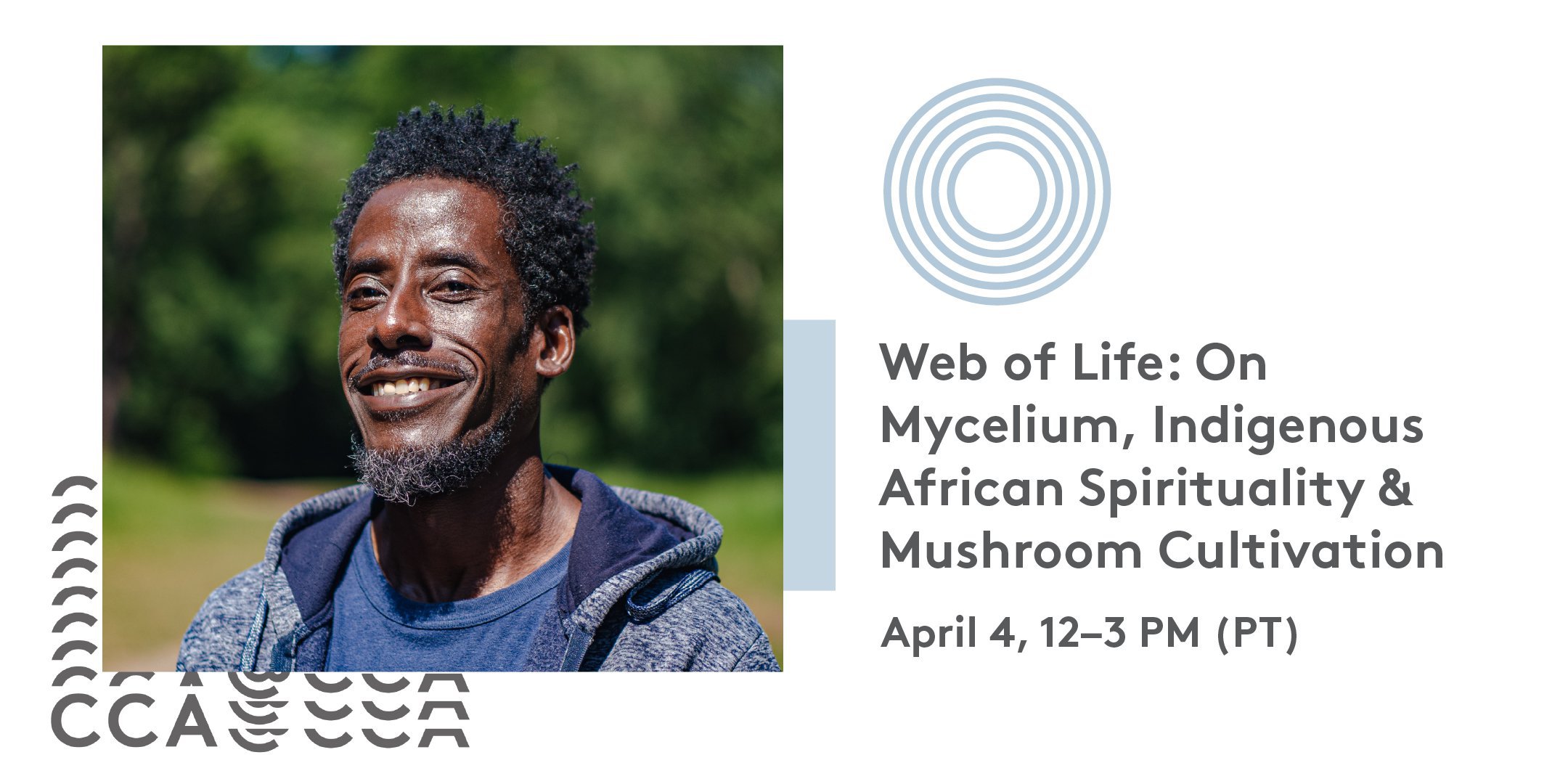 Organized by
Prof. V
Event description
Darren Springer is known for his Shroomshop Masterclasses around the world. He offers us a deep knowledge of the mycelium network encouraging and empowering everyone to spread the spores.
In his workshops, participants learn the basics of mushroom cultivation growing gourmet and medicinal mushrooms such as Oyster, Reishi, Shiitake and many other strains of mushrooms. Participants will receive mushroom resources to take home with them.
Capacity is limited to 12 participants; registration is required. Register now ➞
Darren is an educator, researcher and event organizer based in the UK. Known around the world for his Shroomshop Master classes he is a keen mushroom cultivator and teacher and has been growing gourmet and medicinal mushrooms for the last ten years. By day he is an Organic Horticulturist and Food Enterprise tutor and has translated his home growing experience into a social enterprise.
Darren is the mycologist in residence at Somerset House, one of the largest communities of arts and creative enterprises in the UK. He is also a qualified Permaculture teacher and facilitator and supports businesses and communities to create sustainable working systems and environments.
He is a member and presenter at the London Psychedelic Society, and is a chair and Breaking Convention committee member. He is also a regular presenter at the Detroit Psychedelic Conference, Ozora Festival, Noisily Festival and numerous psychedelic gatherings around the world sharing his extensive research on psychedelics and how they can help support humanity in the here and now.
Collectively his work aims to inform and empower individuals from diverse backgrounds to cope with social challenges and contribute to community development as well as self-improvement in an innovative, creative, culturally-aware style.
Entry details
Free and open to the CCA community. Capacity is limited to 12 participants; registration is required. Please register via the link in the event description.
This event is funded by an endowment gift to support The Deborah and Kenneth Novack Creative Citizens Series at CCA, an annual series of public programs focused on creative activism. The 2021–2022 Creative Citizens Series will focus on four pillars of the Communal Flower, a model for understanding communality in the ancient philosophy and daily practice of various Indigenous nations in southern Mexico: land, communal responsibility, assembly and joy.