Weiwei Xu and Aosheng Ran: Designing for Coziness
Weiwei Xu and Aosheng Ran: Designing for Coziness
+

Add to calendar
Wed, Jan 26 2022, 5PM - 6PM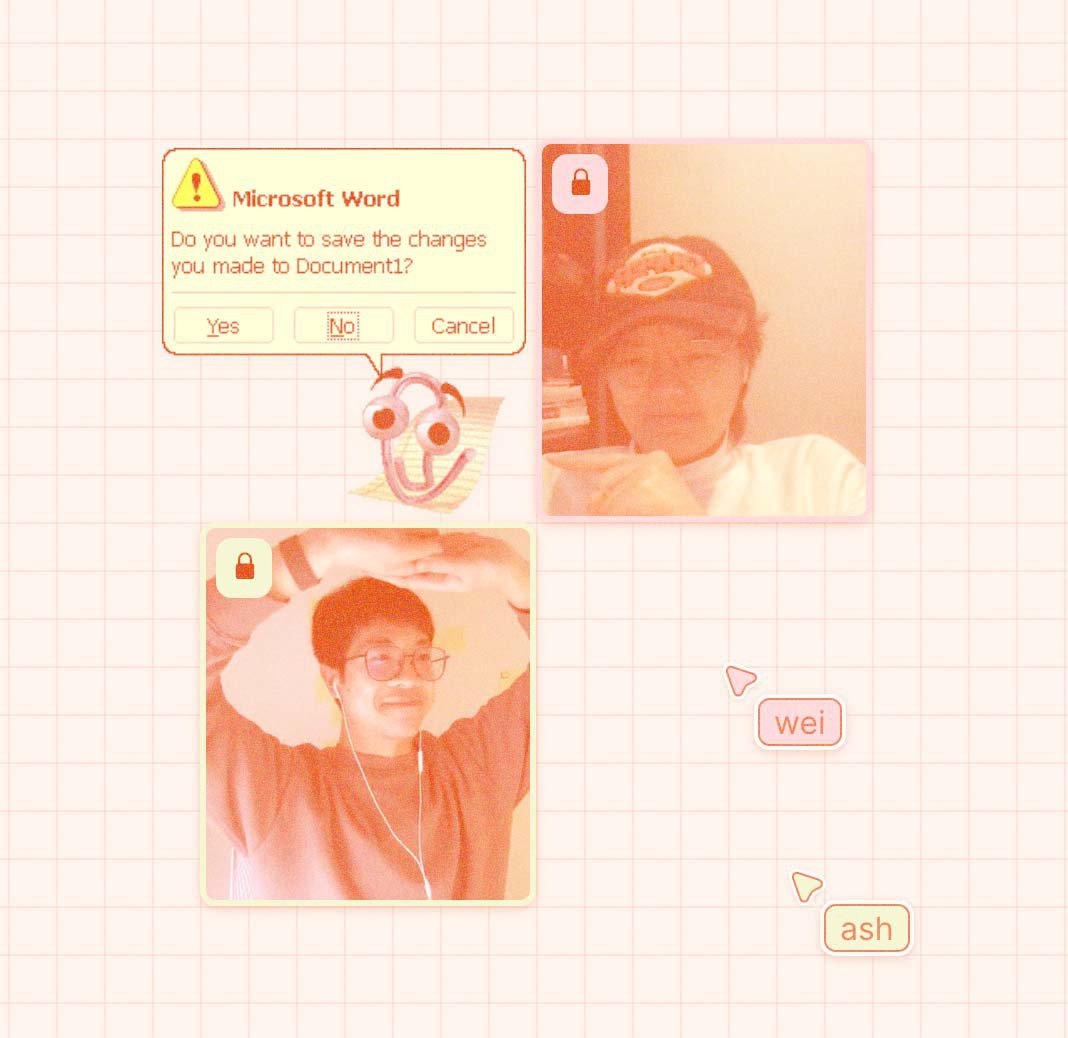 Organized by
Studio Forward x Google
Event description
As more and more of us spend time online, our social connection is mediated by digital environments and tooling. However, the spaces we inhabit are often shaped and architected by enterprise software. The result of this is online social hangouts and digital celebrations being forced into stale and non-configurable environments we don't have agency over. This got us curious: How can we facilitate spaces that belong to us, and how can we create opportunities for authentic connection and for building trust?
RSVP Via Eventbrite for Zoom Link
Weiwei Xu likes to design new interactions, both on screen and off. She mixes toys, art, architecture, and community design to create surprising new ways for humans to interact. Her past work ranges from research and development at Dynamicland, to community design at Tiny Factories. Sometimes, you'll find her dreaming about the multiverse of magical disciplines, authoring environments, and inter-generational neighborhoods.
Aosheng Ran is an interaction designer who aspires to build systems and technologies that empower individuals and communities. He is currently designing at Sprout, where he brings visions of a more humane and collaborative computing future to life. He's also the inventor of Semilattice, a collection of concepts for knowledge management tools.


ASL interpretation will not be offered at the event. The lecture uses a slide presentation. All content from the slides will be read aloud or described. Closed captioning will be available during this webinar. Please email access questions to Kimberly Macdonald at k.macdonald@cca.edu

About California College of the Arts
Located at the center of innovation and technology in the San Francisco Bay Area, California College of the Arts is home to a world-renowned faculty of practicing artists and entrepreneurs, and a diverse community of makers that are boldly reimagining the world. Offering 22 undergraduate and 11 graduate programs in fine arts, architecture, design, and writing, CCA's creative culture is built around the ideals of interdisciplinary collaboration, sustainability, and community engagement.
California College of the Arts campuses are located in Huichin and Yelamu, also known as Oakland and San Francisco, respectively, on the unceded territories of Chochenyo and Ramaytush Ohlone peoples, who have continuously lived upon this land since time immemorial. We recognize the historic discrimination and violence inflicted upon Indigenous peoples in California and the Americas, including their forced removal from ancestral lands, and the deliberate and systematic destruction of their communities and culture. CCA honors Indigenous peoples—past, present, and future—here and around the world, and we wish to pay respect to local elders, including those of the lands from which you are joining us virtually today. If you are unsure of who's land you are currently residing upon, we encourage you to visit native-land.ca.