Womb Wellness: A Reproductive Justice Lens to Moonstration
Womb Wellness: A Reproductive Justice Lens to Moonstration
+

Add to calendar
Tue, Mar 1 2022, 4PM - 5PM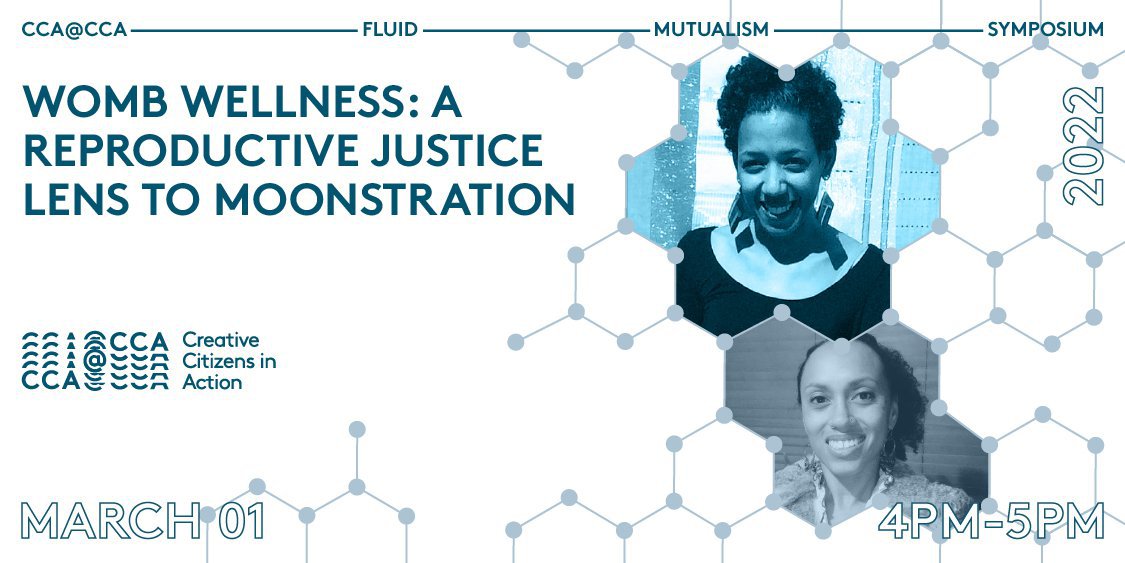 Organized by
Creative Citizens in Action (CCA@CCA)
Event description
A presentation and conversation with two AfroIndigenous midwives about womb wellness and the importance of midwifery.
Juju Angeles is the founder of Babymamahood. She is an art educator, poet, folk herbalist, a traditional birth keeper, doula and midwife.

Gingi Allen is the owner of The Art of Mothering. She is an educator, birth doula & postpartum healing specialist, certified professional midwife  and licensed midwife.
Entry details
Free and open to the public.
This event is part of the CCA@CCA Fluid Mutualism Symposium and is funded by an endowment gift to support The Deborah and Kenneth Novack Creative Citizens Series at CCA, an annual series of public programs focused on creative activism.