Policy Library – November 2022
Policy Library – November 2022
The policy library is coming soon!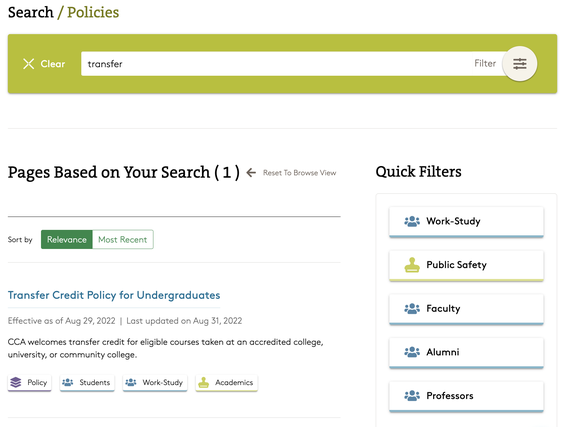 CCA's new policy library is coming soon.
Please check back in the coming weeks for more, as new content will be added on an ongoing basis.
More about the policy library
This Portal-based policy library will gather official CCA policies into a single searchable catalog, making it easier for members of the CCA community to find the policies that apply to them.

The new policy page provides a standardized format for policy text, so policies can be more easily identified as such (and differentiated from other Portal content). However, because each policy is unique, any page can still be customized to fit the needs of that individual policy.
These new policy content tools will also make it easier for policy contributors to create, organize, and maintain their content over time.