Review Academic Plan
---
To access the Academics Dashboard, select the icon of three lines at the top left of your Workday home page and then select Academics. You may also select Academics from your Quick Tasks or Your Top Apps.
---
Your Academic Plan must always be used in conjunction with your academic records. It is not a verification of degree completion and may be updated many times throughout your time at CCA.
Your Academic Plan is a recommended sequence of courses based on your academic records and degree requirements. Dual degree graduate programs and undergraduate double majors / minors are represented by a single plan.
1

Select View My Academic Plan

On the Academics Dashboard, locate the Academic Planning & Registration bulletin.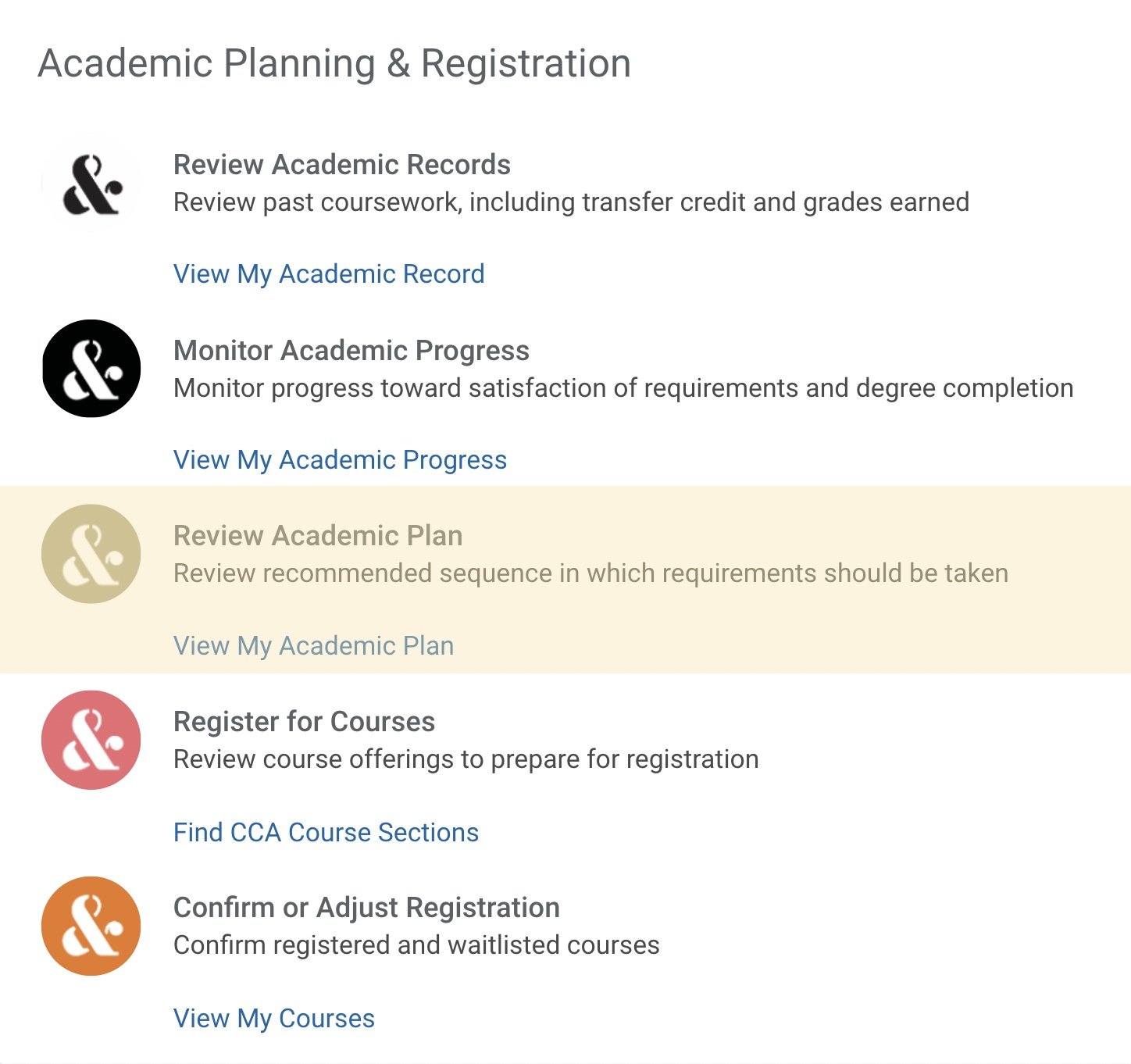 2

Review plan of courses for current and future academic periods
Requirement: name of requirement
Course: course that counts towards the listed degree requirement and that you should register for in for that academic period

Only the course names are listed. You will select the course section during registration
If no course is listed under a requirement, there may be multiple course options that fulfill that requirement (as is the case for Humanities & Sciences and Studio electives)

Units: amount of units you may earn by successfully completing the course
Status: identifies current course completion status

Passed: you completed the course with a D or better, or a P
Failed: you completed the course with a F or NC
Enrolled: you are registered for the course in the current term
Did Not Enroll: you did not register for the course in the listed term
Eligible to Enroll: you meet the prerequisites for the course
Not Eligible: you are not yet eligible for the course
Who updates my Academic Plan and why does it change?
What if I see requirements listed in my Academic Plan, but the courses are missing?
What is a Humanities & Science (H&S) elective?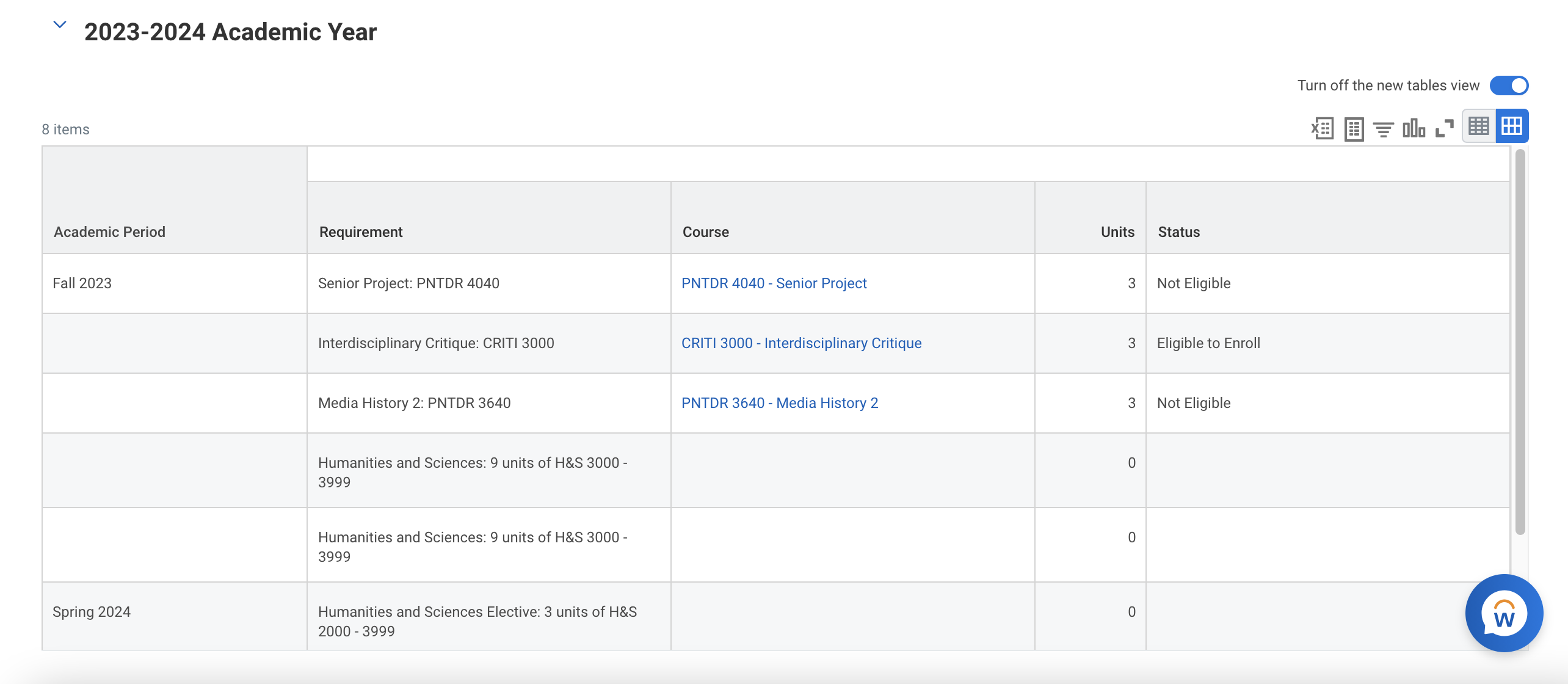 Student Records: Contact for inaccuracies in your academic record, registration issues, and information on applying for graduation
Academic Advising: Contact for questions about your Academic Plan, guidance on which courses to take, and registration support
Help Desk: Contact for technical issues with Workday and/or your CCA account
For any questions you have related to your student record, billing, financial aid, student immigration regulations and visa status, and housing and dining, email student services at ask@cca.edu or text (415) 915-2503.