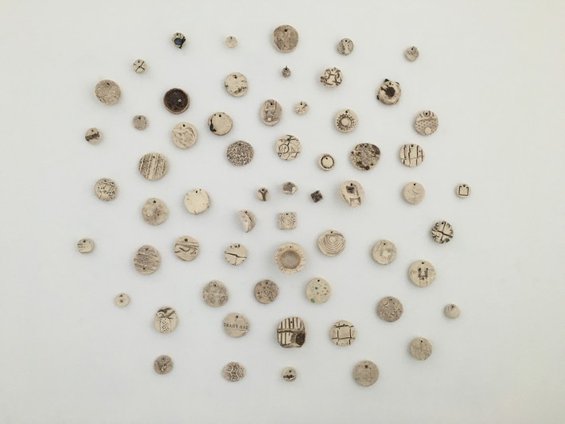 Data Slabs: AICAD Symposium Exhibition
Faculty members Kari Marboe and Megan Werner, with Ben Cirgin.
Students of Megan Werner and Kari Marboe's Interior Design Advanced Interdisciplinary Studio : Many Holes in a Line focused their semester on creating prototypical installations for exCHAINge, a studio project that directly responded to CCA's BACKLOT chain link fence through the material of CERAMICS.
---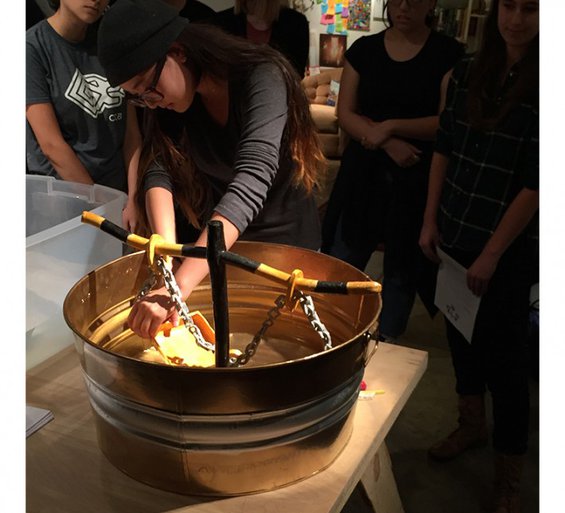 With faculty members Kari Marboe and Denise Newman
Based on David Letterman's classic sketch Will It Float?!, this collaboration between Denise Newman's First Year Writer's Workshop and Kari Marboe's Intro to Ceramics: Push/Pull had students break into teams tasked with creating stories and buoyant sculptures based on a verb from Richard Serra.
---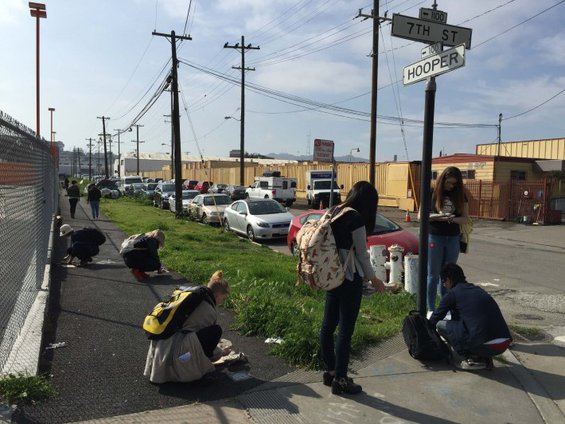 Ceramics faculty member Kari Marboe designed the idea of the Slab Map for a visiting artist session with Denise Newman's course Poems Off the Page (Writing and Literature Program).
Students had to first consider the function of maps, the materials they are made out of, their audiences, and lifespans. Then, using circular slabs of clay, they mapped the four streets surrounding CCA's San Francisco campus.
---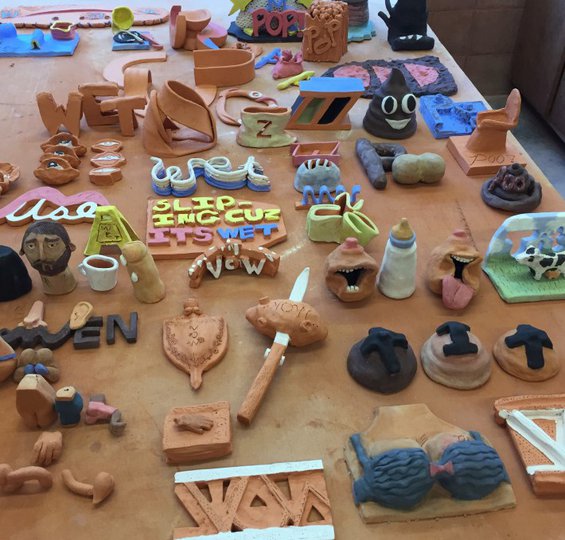 Make Words was based on an activity sheet Kari Marboe and Erik Scollon created for Christine Wong Yap's project Make Things (Happen), shown at Interface Gallery in 2015 that featured over 40 artist-created activity sheets intended to guide participants in either making things or making things happen.
Students from both Marboe's Push/Pull course (CCA) and Scollon's Art 14: Ceramics course (UC Berkeley) participated in the project.
---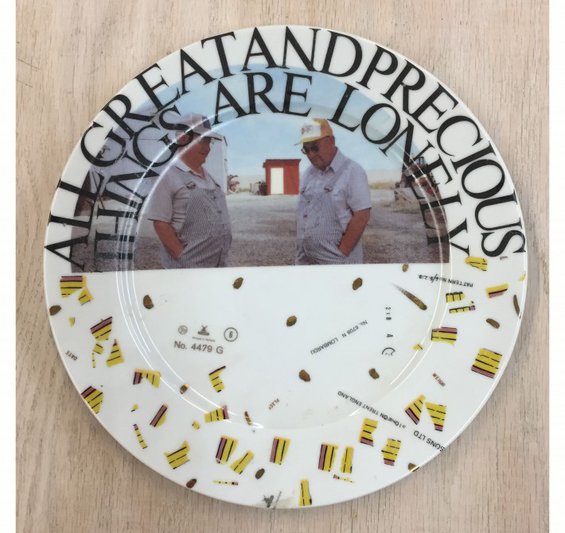 Exquisite Corpse Reimagined
Surrealists of the early 1900s developed a chance-based drawing game they called Exquisite Corpse, in which each artist adds to a collaborative effort in sequence without knowing what had been created on the paper, or other material, beforehand.
Exquisite Corpse combined the efforts of two Ceramics students who, without knowing the other's designs or intentions, collaborated on an overall pattern to complete one ceramic clear-glazed plate.
---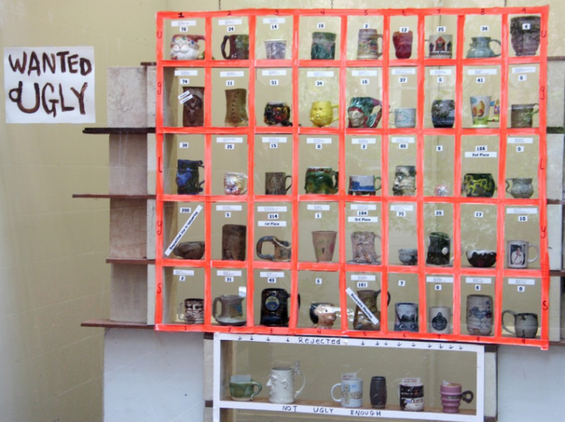 Wanted: Ugliest Cups In America
This project was a national search performed by Michael Swaine's Intro to Ceramics course to find the ugliest cup ever made. Students collected, categorized, and produced ugly cups in an effort to identify the ugliest cup in America.
---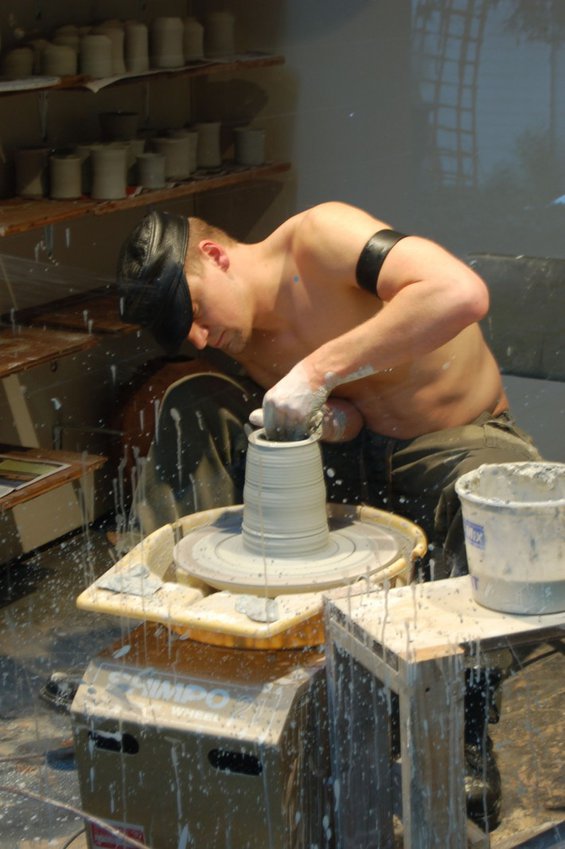 Bringing Sexy Back was a collaborative, three-week project in the ICEBOX Gallery organized by Ceramics faculty member Erik Scollon.
Ceramics Program majors, staff, faculty, and outside artists were invited to create functional vessels in the gallery, which turned into a studio for the duration of the project.
All participants were asked to dress in some form of "sexy" and were accompanied by a soundtrack, lighting, and disco ball during their time in glass-walled space.
After the work was bisqued and glazed, it was sold at TRAX Gallery as a fundraiser for the CCA Ceramic Guild.