The Ronald & Anita Wornick Award
The Ronald & Anita Wornick Award
The Wornick Award offers students a significant scholarship for excellence in the craft of furniture design and wood arts. Every Fall semester, recipients mount a public exhibition of their works and are honored in an on-campus award ceremony and reception. Awardees go on to establish diverse practices that center craft and making in realms of furniture design, industry, and the arts.
The Ronald and Anita Wornick Award was established by the Wornick Company on the occasion of Ronald C. Wornick's retirement as president and CEO.
Reflecting the wishes of the Wornicks, the award is intended to recognize, nourish, and encourage talented students in the wood arts at California College of the Arts.
---
From Ronald & Anita Wornick
We are very proud to support CCA's brilliantly creative and talented young wood artists through the Ronald and Anita Wornick Awards. It has been a joyous and rewarding experience from the very beginning.
In our opinion, wood as a base material for the exploration of art and ideas has been barely scratched. Wood is magic in the hands of a craftsperson/artist who understands the subtle nuances and powerful life story contained in every piece.
We see this medium as much more useful than a blank frame of canvas, and equally challenging. CCA students are up for this challenge, and thanks to their inspiration and hard work the field will continue to evolve and look forward to a provocative, significant, and growing future.
2022 Wornick Award recipients: Ina Trayanouskaya and Nicole Wong
2019 Wornick Award recipients: Esther Elia and Jack Morningstar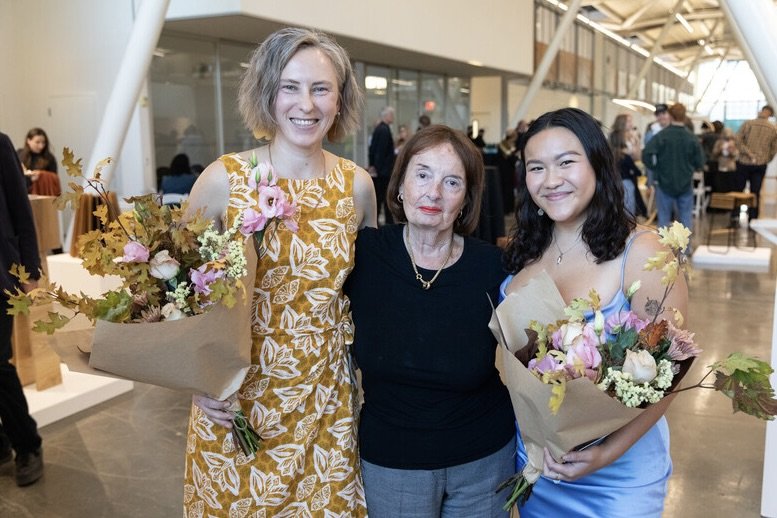 ---