Michael Wertz Appointed Chair of Illustration
Michael Wertz Appointed Chair of Illustration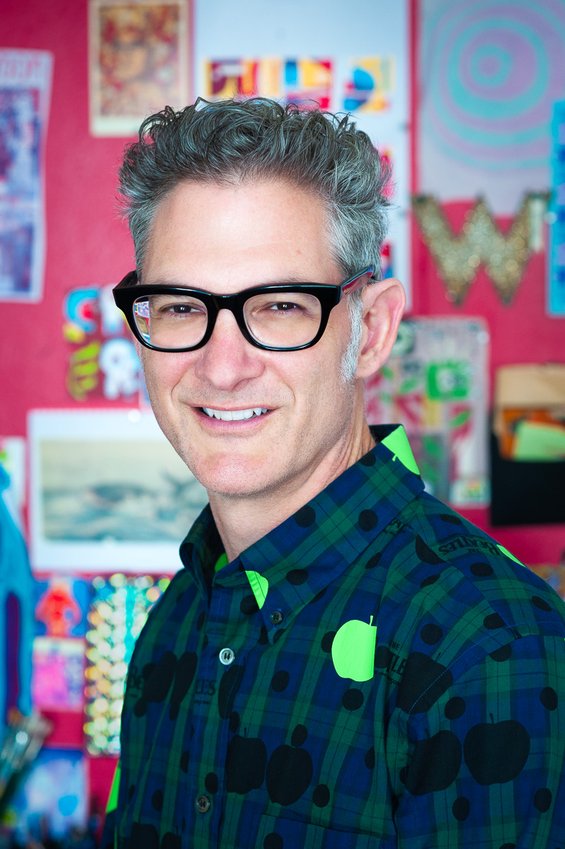 Michael Wertz is the Chair of the Illustration Program at California College of the Arts. In addition to Illustration, he teaches with Critical Ethnic Studies; Printmaking; and MFA Writing.
As an illustrator and author, his client work covers the gamut, including The New Yorker; ESPN; the San Francisco Museum of Modern Art; Storycorps; Google; Bay Area Bookfest; Fillmore Auditorium; Bay Area Rapid Transit; Peaches Christ; Vote Vote Vote; Nike; Camelbak; Converse; Camper Van Beethoven; Pottery Barn; Levi Strauss; and Rickshaw Bagworks.
His work has received awards from Communication Arts; The Society of Illustrators (New York City); and American Illustration, (New York City.)
Illustrated books include Golden Gate Park, an A to Z Adventure, (2020 West Margin Press); ABC Oakland, (2017 HeyDay Books).
As a research scholar, he has spoken on West Coast drag at conferences in the US and abroad. His costume design, illustration and performance in drag was documented in "Mrs. Vera's Daybook," which aired on PBS in 2021 and is scheduled for festivals in 2022.
Wertz maintains a vibrant gallery presence in the Bay Area and beyond, with work shown at the Harvey Milk Photo Center, San Francisco (2021); Public Eye (2020 Publication); Giant Robot Los Angeles (2018); ICON Group Show: Red Bull House of Art, Detroit (2018); The Menagerie: Unrestricted Queer Artists, Alley Cat Books, SF (2018).
Wertz's nonprofit work includes Vote Vote Vote (2020), a project he designed that raised $26,000 for the ACLU Women's Rights Project, in honor of Ruth Bader Ginsburg.
An avid music fan, Wertz partnered over many years with legendary Santa Cruz surf-punk band Camper Van Beethoven. Wertz has been tapped to contribute work to the legendary poster series at The Fillmore, creating posters for John Spencer Blues Explosion and Smino. He also designed a poster for John Prine's last show at The Warfield. His publishing clients include Farrar, Strauss, Giroux; Chronicle Books; HeyDay Books; West Margin Press; Developmental Studies Center; and San Francisco Center for the Book.
Wertz has worked as a design-build creative at Burning Man since 2003; during the pandemic, he taught screen-printing to Burners when the event was put on hold, to keep their gift-economy ethic robust. In addition, he founded the Elsewhere Philatelic Society, an art collective focused on public space reinterpretation, street art/environmental installation, and mail-art publications.
In previous lives, Wertz has worked as a waiter, roofer, caterer, and as sous chef in France. He is a Bay Area native and holds degrees from University of California, Santa Cruz, (French Literature and Culture) and California College of the Arts (Illustration).
He lives with his husband, Andy, and their pit-bull mix, Blue, in Oakland.
In his free time he creates sound experiments for Big City Orchestra, BC30, and Mountain Yoga.