Hamaguchi Scholarship Awards
Hamaguchi Scholarship Awards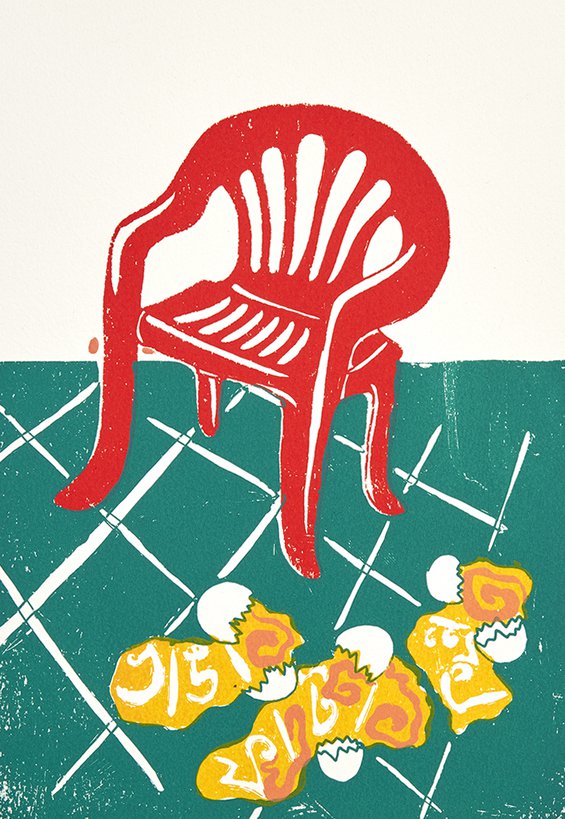 The following Printmedia students have been awarded the 2020 Annual Yozo Hamaguchi Printmedia Scholarship Award.
Undergraduate Awardees
Aamirah Khafre
Menaja Ganesh
Jonathan Rosalia
Joel Lithgow
Carissa Clark
Joseph Blake
Graduate Awardee: Trina Robinson
2020 Jurors: Enrique Chagoya (Stanford University department of Art and Art History), Mikae Hara (Osaka University of Arts), & Thomas Wojak (CCA)
About Yozo Hamaguchi
In 1995 Yozo Hamaguchi and his wife, Minami Keiko, generously endowed a fund at CCA (then CCAC) for the purpose of granting annual awards to outstanding students in printmedia.
Each an artist of international reputation, the Hamaguchis were born in Japan and lived in France for most of the years since the 1930s, arriving in San Francisco in 1982.
After Mr. Hamaguchi retired in 1993 from the practice of printing his own plates (leaving that to his dealer/publisher), he gave his exquisite American-French Tool etching press to the Printmedia Program.
Mr. Hamaguchi was a renowned master of color mezzotint printing, a form of intaglio printing that has been practiced by few since its invention in 1609.
A few years after retiring the Hamaguchis returned to Japan, where Mr. Hamaguchi died December 25, 2000, at the age of 91.
About the Yozo Hamaguchi Printmedia Scholarship Award
The purpose of the Hamaguchi Scholarship Award and Award Exhibition is to foster excellence and dedication in the study and practice of printmedia.
Students must be enrolled full-time and in good academic standing to be eligible for this award. Additionally, students must be enrolled in a printmedia course during the current academic year. This award is open to all majors whose work is engaged in the practice of printmaking and print media. Award recipients are expected to continue their printmedia studies the following semester after earning the award.
Search "Hamaguchi" on the CCA website to see previous years' awardees of the Hamaguchi Printmedia Scholarship Award.